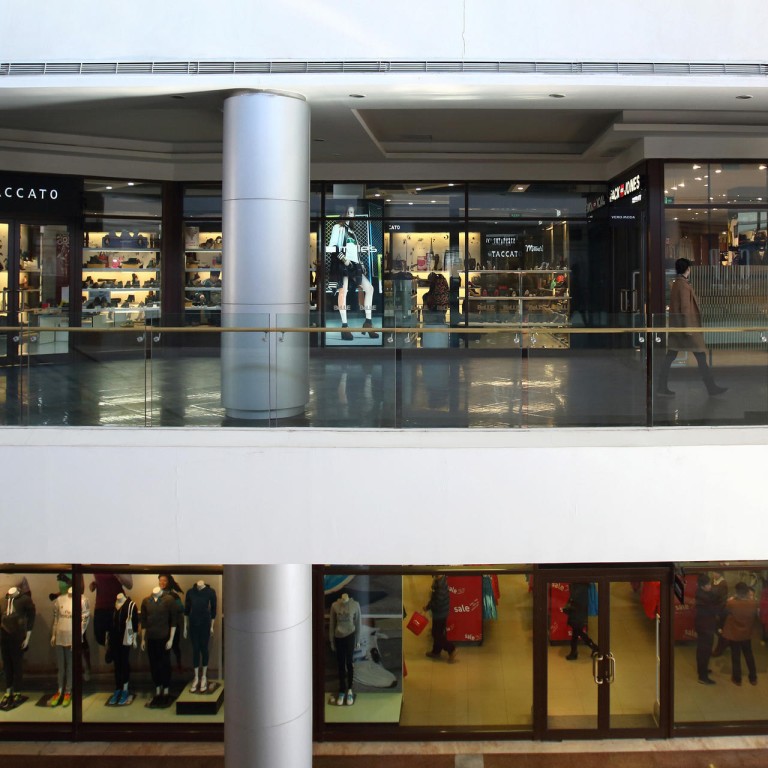 New

|
BlackRock targets China malls and offices
US money manager sees opportunities in shopping malls and offices in top cities
BlackRock is ready to increase its China real estate portfolio exposure as it sees good entry points following the weakness in the country's economy and credit environment, a senior executive of the US money manager said.
John Saunders, the head of Asia-Pacific real estate at BlackRock, said the fund would target mass-affluent shopping malls and grade A and B offices in the first-tier and selective second-tier cities for investments.
"We see the current malaise as a good entry point that we believe will throw up some good opportunities," Saunders said.
New York-based BlackRock, the world's biggest asset manager, oversees about US$8 billion in property investments in Asia.
"For a period in time we didn't do a lot in China because the pricing didn't seem conducive for us to make return, whilst underwriting reasonable levels of growth. Now that picture has changed and China has become our key market for sure. It has been softening for the past 18 to 24 months," Saunders added.
Yields in Chinese retail real estate investment markets have compressed to about 6 per cent in the first half of this year due to high land cost and excess supply, according to property consultancy Colliers. They were about 9 per cent a decade ago.
But yields were holding up relatively well for them even as capital values had weakened, Saunders said. BlackRock said it owned a shopping mall in the southwestern city of Chengdu.
Saunders, who joined from Singapore-based property investment firm MGPA when it was acquired by BlackRock in 2013, also saw opportunities in distressed residential projects in China.
China, the world's second-largest economy, is forecast to grow at its slowest pace in 25 years, hurt by soft demand, overcapacity and falling investment. It has been further buffeted by a recent stock market slide and surprise yuan devaluation.
Currency depreciation, in fact, could make real estate investment favourable if a firm hedged its currency exposure early, Saunders said.
"When a currency depreciates, hard assets tend to appreciate because people take flight from paper currency deprecation into hard asset," he said.
Other than China, Saunders said he was also upbeat on Japan, and Australia in the near term, adding that Hong Kong appeared "pricey".
This article appeared in the South China Morning Post print edition as: BlackRock targets China commercial real estate