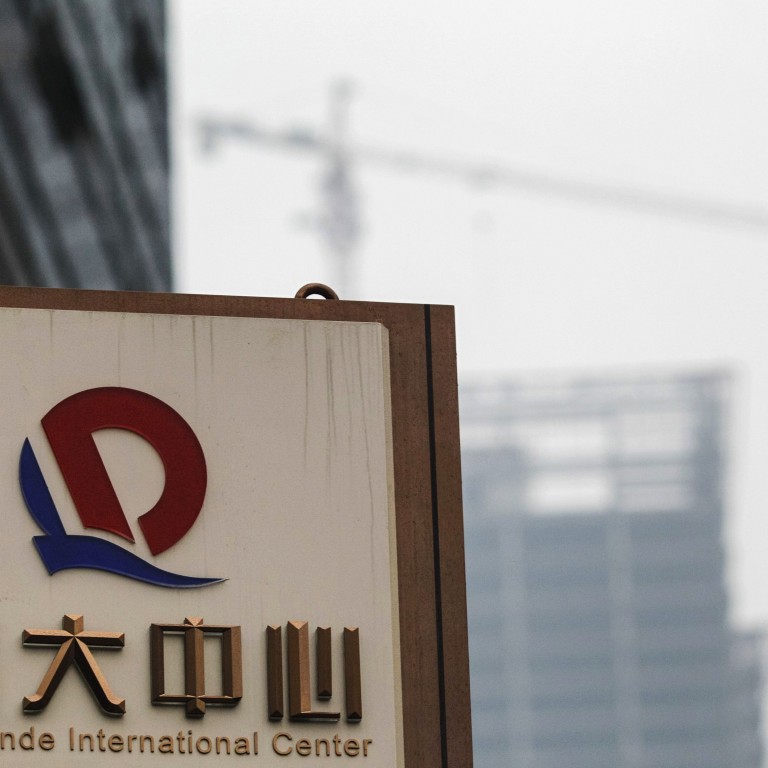 New

|
Chinese domestic bond sees strong demand on low funding costs and loosening of restrictions
Chinese developers displayed strong demand for domestic bond financing in the first half of 2015 and the trend will continue, boosted by low funding costs and the recent loosening of restrictions on bond market access.
"The trend will definitely continue as the cost is very low," said Sharon Law, Director, CBRE Capital Advisors Asia Pacific .
In July, highly indebted Evergrande Real Estate, the country's second-largest developer by sales, priced its 6.8 billion yuan (HK$8.6 billion) four-year unguaranteed notes at 5.3 per cent and its 8.2 billion yuan seven-year bonds at 6.98 per cent.
Another developer, Longfor Properties, priced the first tranche of its 2 billion yuan five-year onshore notes at 4.6 per cent.
Law said the rate they paid was cheaper than the interest of bank loans.
According to CBRE, real estate bond issuance was active in the first half of 2015, with total issuance in China amounting to more than US$13 billion.
Six companies issued notes worth over US$1 billion, reflecting developers' strong appetite for capital.
 Fitch Ratings also said Chinese developers' offshore bond issurance remained weak, in contrast to the recent surge in their online issuance, driven by the latter's funding-cost advantage and the low entry barriers to China's exchange bond market.
Under the rules announced by the Central Government in July, foreign central banks, sovereign wealth funds and global financial organizations now no longer need pre-approval to trade bonds, interest-rate swaps and conduct repurchase agreements.
Law said they only needed to fill in a one-page registration form and can decide how much they can invest.
"The new rules will make it easier for foreign investors to access the interbank bond market.." said Law.
Law said she believes the new rules will help further open China's capital markets and pave the way for China to promote yuan as an international currency. 
From the government's perspectives, this will also help Chinese developers reduce reliance on bank funding and move away from shadow-bank financing, relieving the burden of the China banking sector, she said. "Chinese onshore bonds will likely attract many foreign investors because of the diversification benefits as a result of different interest rate cycles," said Law.
Chinese interest rate cycle is at a different stage compared to those of the US and other development markets and thus China's onshore bond market has very low correlation relative to the bond markets in most developed markets, she said. 
There has been tremendous growth in the China onshore bond market over the past few years, with growth of around 16 per cent per annum over the past five years and currently standing at US$5.2 trillion. 
"This market size, together with the attractive yields, diversification benefits and exposure to RMB (as a global trade currency), make the Chinese bond market very attractive from an investors' perspective," she said.  
 From the issuers' perspective, the onshore bond market provides a new funding source for mainland China's developers that they have been longing for.  
"We believe the lower entry barriers and the funding-cost advantage over USD debts will continue to encourage the Chinese issuers to tap the onshore bond market," said Law.