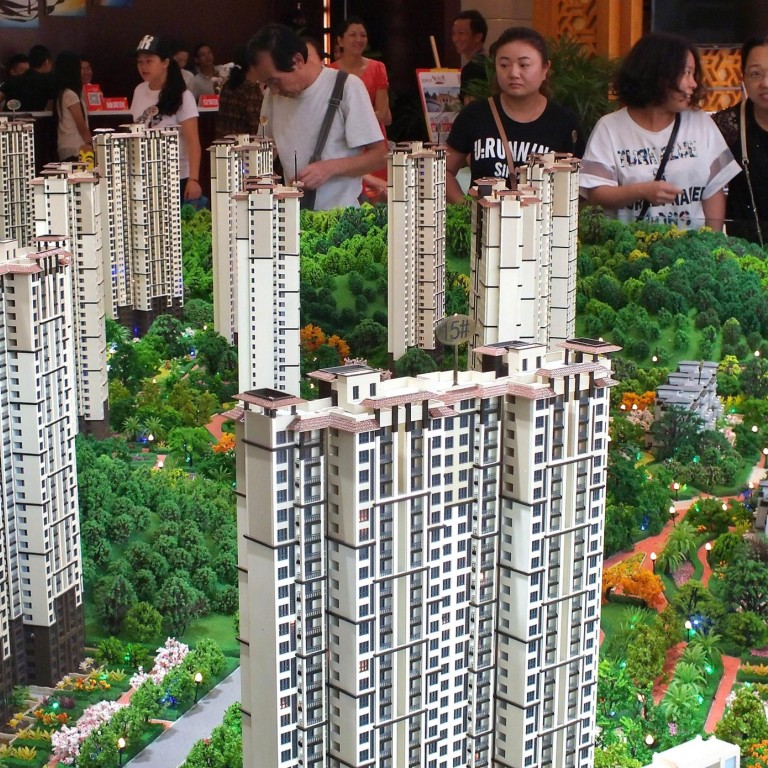 Opinion
Concrete Analysis
by Andy Schofield
Concrete Analysis
by Andy Schofield
Opportunity beckons for investors in China as economic shift gains pace
As economy moves up value chain, relaxation on foreign investment rules in China welcomed and will help alleviate one barrier to entry
China is arguably the epicentre of mass urbanisation, experiencing relentless growth in its middle classes, and symbolising the shift in economic power from the West to the East. It has transformed over the past two decades into the world's largest exporter, characterised by major industrialisation and mass urbanisation.
As the economy progresses along the value chain, from production to consumer and service industries, immense opportunities will open up for real estate investors. However, the transition will not be an easy one and the current backdrop for the overseas investor remains one of severe economic imbalances, mounting environmental concerns, rising economic inequality and an ageing population.
According to Real Capital Analytics, nearly US$250 billion of capital has been invested into China by overseas sources over the past decade. Development sites accounted for the majority of this investment while office and retail investment accounted for less than 20 per cent. About 70 per cent of the overall capital comes from Hong Kong with the rest of the world, excluding Singapore, representing less than 16 per cent of inflows over the decade, highlighting the resistance of China to foreign ownership of its assets.
For US and European investors, joint ventures have tended to be the preferred route. Chinese private property companies have been turning to foreign institutional investors for finance and operational expertise for some time. However, overseas investors need to have a high level of confidence in their partner, so choosing a partner with integrity is critical.
Market transparency is clearly a major issue for them, and China's tier-1 cities are ranked as semi-transparent by property advisors JLL. That said, future improvements to the regulatory and legal environment are anticipated, given plans to introduce a national property registry. Liquidity, or average annual investment transactions, looks reasonable compared with other countries, but the cross-border share is currently low.
Other issues include high cyclical volatility and relatively weak income security. Short lease terms combine with vacancy risk, especially in emerging office markets characterised by rapid development. Locational depreciation is also a risk outside core business districts. The big issue, however, is land rights and the uncertainty of what might happen when these expire. This requires a major leap of faith for institutional overseas investors that are used to acquiring freehold.
The relaxation on foreign investment rules in China is welcomed and will help alleviate one of the many barriers to entry for overseas investors. Lower reserve equity requirements will make it easier to deploy capital, particularly in the development stage of projects, enhancing returns. However, the easing of rules is unlikely to lead to major change in inflows in the short term.
Growth in China's middle class is supporting buoyant retail demand and China's transition to a consumer economy is slowly taking shape. Oxford Economics estimates real personal disposable income per head of US$6,700 in 2015, reflecting average growth of 9.4 per cent a year since 2005.
This signals opportunity in the retail sector. Medium-sized (50,000-80,000 square metres) and larger malls (80,000-120,000 sq metres) tend to achieve the strongest rental growth, as they can better agglomerate shopping with a dining and leisure experience. Malls with good subway connectivity also tend to outperform and remain defensive over the long term.
Urbanisation and the shift to higher economic value sectors will be accompanied by a growing demand for office space. The number of office jobs in Beijing and Shanghai has risen rapidly and are expected to continue to do so by 2030, underpinning the development of new office areas. Beijing's office employment is set to exceed 40 per cent of the workforce by 2030, significantly higher than London or Paris.
While the investment opportunities appear vast in Chinese real estate, driven by global mega trends, there are significant risks to investing in the world's most populous country, and these can seem insurmountable for risk-averse overseas investors.
The transition taking place in the economy will ensure China remains a long-term goal for many investors. However, notwithstanding the challenging barriers to entry and limited access to core real estate product, the right partnership may allow early movers to unlock exciting opportunities.
This article appeared in the South China Morning Post print edition as: The challenge of mass urbanisation