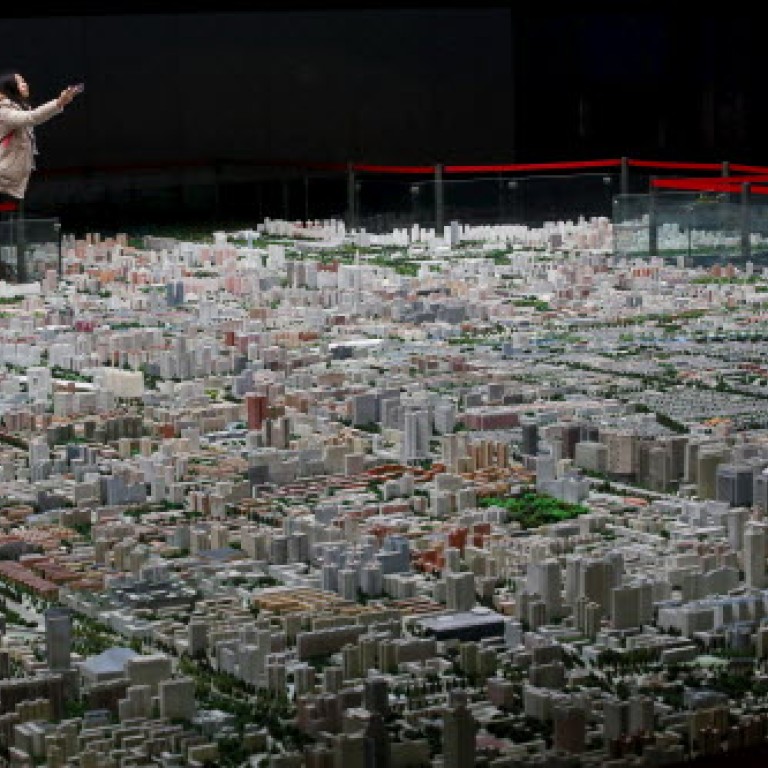 China home sales disappoint during Golden Week holiday
Home sales in mainland China, with the exception of some first-tier cities, failed to meet expectations during the recent Golden Week holiday, with analysts saying the positive impact of policy loosening by the government was weakening.
The number of homes sold between October 1 and 7, during the National Day holiday, rose 25.3 per cent year on year in first-tier cities, was up 37.3 per cent in second-tier cities and rose 40.6 per cent in third-tier cities, according to UOB Kay Hian, which compiled data from the China Real Estate Index System (CREIS), the mainland's largest private provider of property data.
But sales in many mainland cities saw large week-on-week declines according to CREIS, despite the People's Bank of China announcing the relaxation of down payment ratios for first-time purchases on September 30.
The disappointing Golden Week sales came as the mainland's retail sales growth slowed to 11 per cent during the week-long holiday, compared with 12.1 per cent for the same period last year, fuelling concerns about the central government's ability to dodge downward risks for the world's second-largest economy through growth in its retail and real estate sectors.
"The government started loosening policies, including cutting interest rates and lowering the amount of reserves banks must hold, to revive the property market since October 30 last year," said David Hong, head of research at property consultancy China Real Estate Information Corp's Hong Kong office. "We have seen a revival of home sales, especially in the second quarter of this year. But the impact has been weakening.
"Can the loosening measures stimulate the slow economy in the long run? I have reservations."
The weakening impact of government policy moves was also evident in major developers' contracted sales in September.
September is traditionally regarded as a peak season for real estate sales on the mainland. But Evergrande Real Estate reported a 35.4 per cent month-on-month decline in sales to 1.42 million square metres, down from the 2.2 million square metres it sold in August.
China Vanke reported that its contracted sales in September amounted to 1.84 million square metres in gross floor area terms, up just 7.3 per cent from August's 1.72 million square metres.
"This is because developers reaped strong sales in the second quarter," Hong said.
The number of new homes sold in Shenzhen between September 1 and September 29 fell 32 per cent month on month to 3,849, according to official data. In Beijing, home sales in September fell 30 per cent month on month, according to Beijing-based property agent Yahao.
Carlby Xie, director of research at Colliers China, said that due to limited supply, the outlook for housing markets in first-tier cities remained positive, but he was concerned about the situation in smaller cities which still had high levels of inventory.
Some analysts expect better in the next two months.
"We believe satisfactory sales in October and November, on the back of more launches by developers and more favourable policies from the government, will be the next positive catalysts for the China property sector," Barclays property analyst Alvin Wong said in a report released on Thursday.
SouFun's 100-city price index rose 0.28 per cent month on month in September.