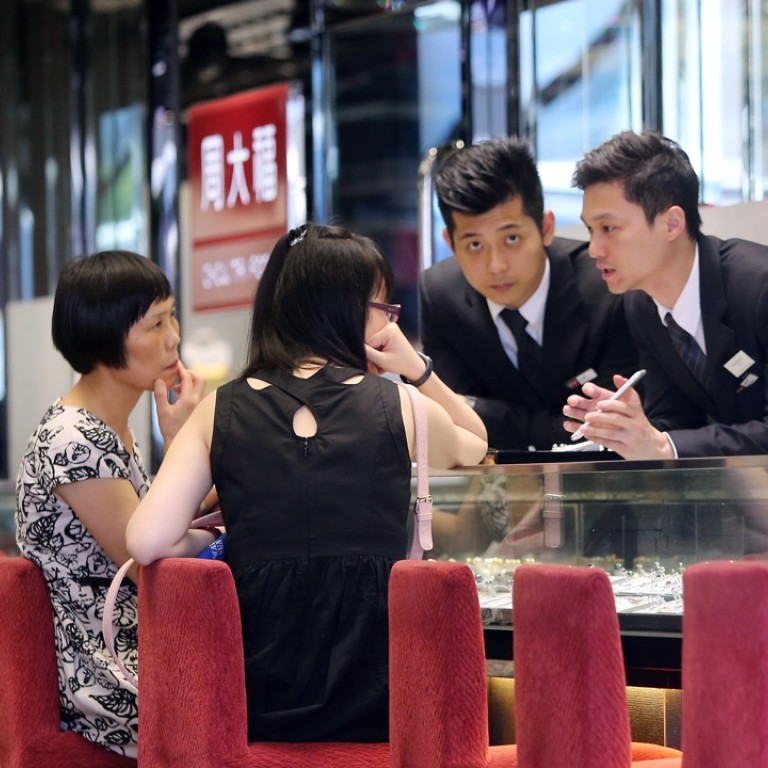 New
Luxury retailers are expected to continue to surrender their retail spaces in Hong Kong
Rents in core locations in Hong Kong fall in biggest quarterly decline since 1998
Luxury brands are consolidating their network and surrendering spaces well ahead of expiry due to concerns the weak trends in the third quarter will continue in the coming months, according to CBRE,
That means non-luxury retailers will become the main driver of leasing demand in the Hong Kong retail market, the property consultant said in its third quarter market review.
Overall rents in core locations slumped 9.1 per cent quarter-on-quarter, the largest quarterly decline recorded since 1998, as luxury brands have been surrendering spaces or requesting for a cut in rents amid slow sales.
The value of total retail sales in Hong Kong from January to August 2015 edged down by 2.2 per cent year-on-year, while sales of watches and jewellery in August plunged 8.8 per cent compared with the same month in 2014.
Causeway Bay was the worst hit, with rents falling by 11 per cent quarter-on-quarter, reflecting the sharp rental correction on tier one streets. Rents in Causeway Bay fell 22 per cent in the first three quarters of this year.
Estate agents said the consolidation by luxury retailers on first-tier streets would continue. The latest example is the closure of Marc Jacobs in Canton Road, Tsim Sha Tsui. That is providing long-awaited opportunities for mid-range brands to lease prime spaces.
For example, cosmetics retailer Bonjour regained its footprint on Russell Street after being forced out in 2014 by leasing a 3,000 square foot store.
Sportswear retailer Adidas replaced Coach to rent a three-storey shop in Central.
"The rental down cycle could span across over two years as adjustments gradually occur upon lease expiry," it said .
This trend may see street shop landlords split up some of their amalgamated shops to correspond with the smaller requirements and lower rents currently sought by many retailers.
In the face of the outlook, DTZ/Cushman & Wakefield said both the transaction volume and consideration of retail property transactions in the third quarter continued to fall.
But the property consultant said among the five transactions of retail properties in the third quarter, three of them involved properties in non-core retail areas.
"Although retail rentals, especially in the core areas, has dropped by a larger extent during the second half of 2015, rentals in the non-core areas were sustainable and recorded gains in some cases. This has caught investors' attention," said Kenneth Yip, Kenneth Yip, DTZ/Cushman & Wakefield's co-head of Investment & Advisory Services.
Many were looking for retail properties in the high street locations in the New Territories, such as Yuen Long, Sha Tin and Fanling.
"We believe that investors will be attracted by the broad-based demand for basic goods, food and beverage and dining which will give strong support to the rents and thus the yield of related retail properties," said Yip.