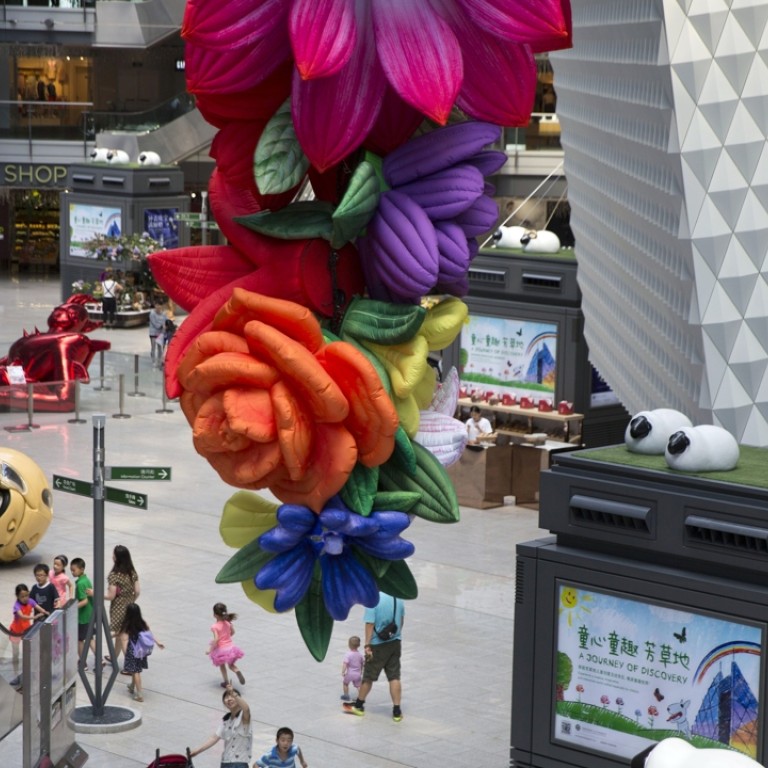 New

|
Chinese developer Xinming gets family-friendly with new project
Hangzhou-based developer Xinming China adopts a new business model that targets families with children
Hong Kong-listed mainland developer Xinming China Holdings aims to provide one-stop service for Chinese mothers and children at its commercial properties with a new business model that covers everything from pregnancy to home-schooling teens.
"My project is targeting that niche market [related to mothers, babies, and kids] because today's commercial property development has huge problems of homogenisation," said Chen Chengshou, chairman of Hangzhou-based Xinming China. "We must find our own specific position in the market… and financialise our business strategy."
Xinming China is not the first Chinese commercial property developer to test the waters of children-focused real estate, but it is probably the first to look at serving such a broad spectrum of potential customers from pregnant women to children below the age of 14.
The company's business model centres on its children-centric real estate projects supported by four other wings -- development funds, trade and exhibition, culture, and e-commerce -- which are involved in six major fields of business including shopping, entertainment, food, education, living, and health.
Unlike the traditional practise of selling commercial space to investors who then lease the space to businesses, Chen said child-related brands looking to open stores inside his shopping malls could directly purchase space from the developer and pay property management fees. These brands can also borrow from the Xinming China-controlled development fund by pledging the stores they purchase as collateral.
Chen said the initial stage of funding will be an investment of  600 million yuan (HK$732 million), which will be evenly divided into six subsidiary funds with each matching one or two hundred domestic and international brands within six categories of business.
Xinming China has also created two separate companies to buttress its five-year plan of building up the family-targeted development brand – Chinese Bambino – which borrows the Italian word for children. One company is in charge of managing every part of its business model. The other is primarily used for integrating and dedicating its sales team of 500 people to marketing and selling child-related properties.
"We may have plans to take these two companies public in the future," Chen said.
For now, the company has two Chinese Bambino-branded projects under construction in Shanghai and Hangzhou, which are scheduled to be completed by the end of this year and next year respectively.
Real estate consultancy China Index Academy estimated in a recent report that the next decade might see a new baby boom in China with an annual birth rate of 20 million, which would generate market demand worth 4 to 6 trillion yuan as families spend more on their children. This trend would also likely make Xinming China's family-focused operation model more mainstream in the future.