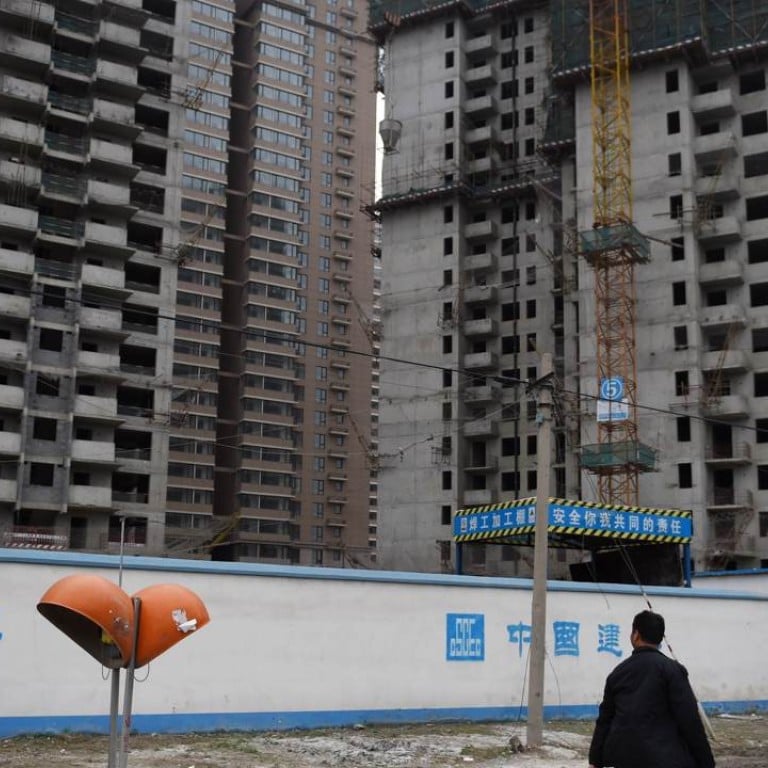 New
China's property agencies at crossroad: embrace the internet, or risk dying fast
Online platforms like Fangdd.com are drastically changing the way how China's real estate agencies make money
In the past, mainland China's real estate agents sat in the office and waited for their clients to come. They made handsome commissions, taking advantage of the information gap between sellers and buyers.
Anyone still doing so should worry about their survival now. Internet-based rivals like Fangdd.com have totally changed the rules of the game. The competition is now more about value-added services and financial products to facilitate transactions.
"The integration between online and offline is a trend," said Chen Sheng, dean of consultancy China Real Estate Data Academy. "The market is now in a dog fight. But the dust will probably settle soon."
Traditional offline agencies that are slow in reaction, even those such as big as Centaline China, the largest in the mainland by number of branches, are under threat.
Fangdd, now four year old, sold 190,000 homes last year with sales revenues of about 200 billion yuan. The mainland's first listed real estate agency Worldunion, founded in Shenzhen in 1993, sold homes worth 298.6 billion yuan in this year's first three quarters, up 45 per cent from a year earlier.
To fend off competition, Centaline is mulling a public listing to raise fund for expansion, after top rival Homelink overtook it as the biggest player in some key markets including Shanghai through acquisitions.
However, valuation is much higher in the mainland than Hong Kong and abroad. That is why E-House (China) Holdings said in June that the property consultancy would get privatised by chief executive officer Zhou Xin and director Neil Shen by delisting from the New York Stock Exchange.
Homelink, an agency mainly broking existing home transactions just two years ago, is quickly spearheading into the sales of new homes. It has also been more aggressive in building up online and mobile platforms.
New York-listed real estate portal Soufun Holdings, which used to count on advertisement as its main revenue source, is also driving full speed into the broking business.
All are now competing in one arena. Some have also reached out to provide financial services and property management to stay closer to clients and generate more revenues, as internet brings down boundaries.
But Worldunion founder and chairman Chen Jinsong said he would steer the company's restructuring in a gradual and smooth manner, instead of a sudden switch into new business by giving up the traditional China new home market, worth 7.6 trillion yuan last year.
The game changer is Fangdd.com. It caught the whole industry's attention last year, when Xiao Li, a former vice president of China Vanke, the country's No 1 developer, joined the outfit.
The startup firm raised US$223 million in July in a series C round to build up its war chest, after receiving US$80 million last year and 50 million yuan in 2013. It launched an internet finance arm earlier this year, so that it can sell wealth management products to potential home buyers even before developers have got pre-sale approvals.
Although Fangdd has said it meant no harm to existing agencies, it has changed the way they used to make money.
Traditional agencies charge marketing fees from developers. Fangdd doesn't. It charges commissions based on value of transactions they help complete, and then share with agents who broke the deals.
Fangdd has updated its App to directly connect buyers and sellers, and let themselves negotiate details of the deal, something that a traditional broker has never done before.