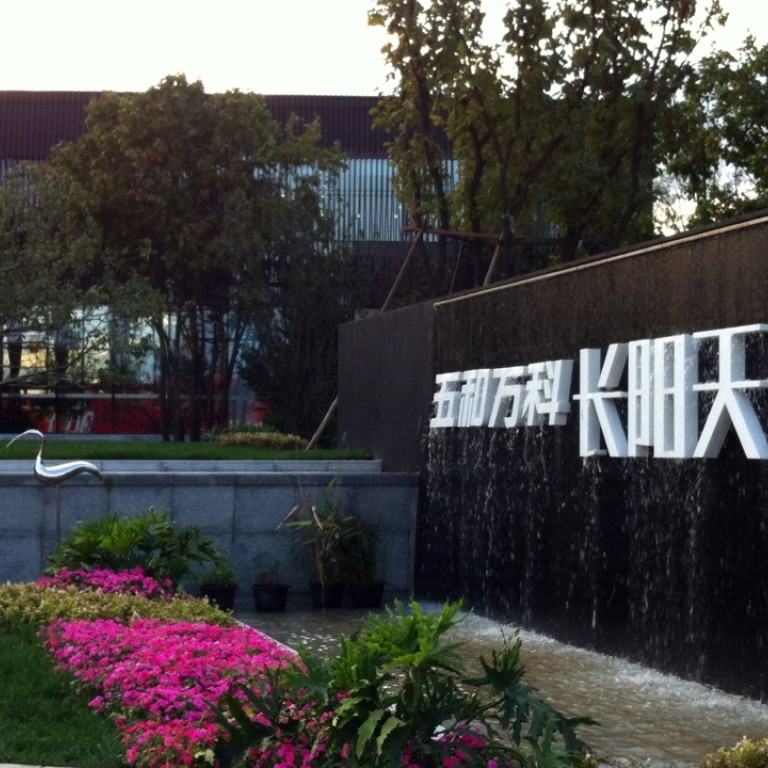 China developers unearth new gold mine in serving home owners
Some team up with internet giants such as Tencent and Baidu, while others prefer to go it alone
With new home sales expected to slow in the next decade, mainland developers are looking to find another gold mine in serving the families who own the homes they have built.
They know them well and can easily provide them with everything from food, education and health care to consumer loans.
Pioneers including Colour Life, the first listed entity to specialise in such services, have led the way and more developers are now following in their footsteps.
Evergrande Real Estate, China's biggest developer in terms of area sold – 16.8 million square metres in the first nine months of this year – announced on Monday the completion of a back door listing in Hong Kong of its internet community service platform. The shell was Mascotte Holdings, previously a manufacturer of polysilicon.
Now renamed HengTen Networks, the new company is 55 per cent controlled by Evergrande and 20 per cent by mainland internet giant Tencent, through a HK$750.7 million share subscription.
Evergrande wants to initially install the platform in all communities it has developed, before eventually expanding to cover those built by other developers as well.
That's a common strategy for all players.
There was 7.5 per cent more floor space sold on the mainland in the first nine months of this year than in the same period last year – after staying in positive territory for a fourth straight month following 17 consecutive months of falling sales.
The industry is not anticipating a strong rebound in sales but the existing home market is already huge. In just the past five years, developers have sold more than 50 million new units, according to official data.
Developers have adopted different approaches when entering the services business. Some, like Evergrande, have teamed up with Tencent, which already owns popular social networking platforms such as Weixin and Weibo.
Colour Life, controlled by developer Fantasia Holdings, has chosen to go it alone, as has China Vanke, China's biggest developer by sales revenue, which now covers homes across the mainland with an aggregate value of 1.75 trillion yuan, according to its latest data.
"The key in such partnerships is the offline access (to home owners), so developers are more important," said Edison Bian, China property research head at UOB Kay Hian in Hong Kong.
The Evergrande-Tencent partnership emerged a year after property conglomerate Dalian Wanda Group, which focuses on non-residential property development, teamed up with Tencent and another internet giant, Baidu, to develop its online-to-offline (O2O) business.
Wanda, controlled by billionaire Wang Jianlin, operates more than 100 shopping malls across the mainland and is still branching out aggressively despite concerns about oversupply.
Wang aims to capture the demand of shoppers stepping into his malls in a more efficient way. His rivals are also launching their own O2O efforts to collect big data in order to understand their clients' needs better and push out more attractive product offerings.
Wang is racing against the founder of e-commerce giant Alibaba, Jack Ma Yun, who once said that e-commerce will outstrip sales in physical shops.
Steven McCord, North China head of research at consultancy JLL in Beijing, said: "I would say the trend at the moment is for online and offline retailers to get ahead of each other in the market by expanding their reach in online and offline markets through omni-channelling."
He cited Alibaba's partnership with appliance retailer Suning and Walmart's acquisition of online vendor Yihaodian.