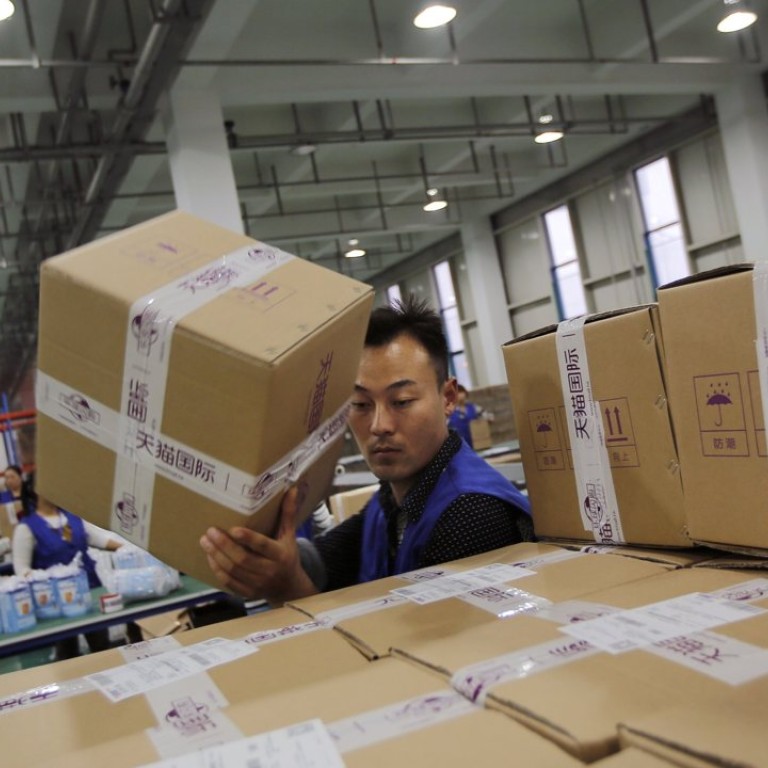 Opinion
Concrete Analysis
by Louisa Luo
Concrete Analysis
by Louisa Luo
Logistics sector sees great potential in China
Modern logistics is becoming increasingly important as China's logistics market evolves. The past decade saw the birth and rapid development of the logistics industry. However, the supply of logistics property continues to lag behind the rise in demand.
As of the first half of 2015, the total stock of modern logistics facilities of nine major logistics operators in China was only 20 million sq. m., which is equivalent to 0.015 sq. m. per capita.
Tier one cities, especially Shanghai as well as Chengdu, are the top performing markets and the most attractive destinations for investment. In terms of logistics property development, GLP dominates the arena and has significantly shaped the logistics property landscape in China over the past decade.
Given demand for modern logistics facilities is huge, the sector continues to be a hotspot for investors to deploy their capital. In recent months, investors have continued to seek out opportunities to engage in platform-level deals and joint ventures. For example, GAW Capital Partners recently established a joint venture with logistics developer Vailog for the development, acquisition and management of modern warehouses in China. Vanke also announced the creation of a logistics subsidiary in conjunction with Blackstone, while GLP established a logistics fund of US$7 billion in July 2015.
Currently China is shifting towards a more consumption-driven economy, and the country is also aggressively upgrading its manufacturing industry. Market activity in Shanghai shows strong demand for modern logistics facilities. As of Q2 2015, total logistics stock reached 3.75 million sq. m. with a vacancy rate of 9.1 per cent.
Regarding market demand, the sources of demand for prime facilities are becoming increasingly diverse. Rents for logistics facilities' have risen steadily over the past five years with CAGR of 5.8 per cent. The Shanghai market is also the most active trading market for logistics property transactions in China.
In H2 2015, modern warehouses amounting to over 800,000 sq. m. are expected to be completed. In consideration of the present low rate of vacancy, the arrival of new supply could boost market activity accordingly. Meanwhile, competition will be more intense, and developers will be more willing to offer preferential treatment for tenants.
In Beijing, a strong economy and comprehensive layout of infrastructure facilities provide a solid foundation for the logistics sector. The city is backed by a large consumer base (population of 20 million) and a well-developed tertiary industry, and demand is driven by FMCG and e-tailing firms.
Logistics demand has soared in Guangzhou and Shenzhen in the Pearl River Delta Area – a manufacturing hub – due in large part to demand from the manufacturing industry. A large population base in the region has also contributed to demand from e-commerce and 3PLs firms.
Tightening supply has compelled occupiers to turn to neighbouring cities that offer a wider range of attractively-priced options. Investors and developers have also expanded their footprints by acquiring second-hand properties and land.
Benefiting from China's strategic move to develop western regions, Chengdu has achieved exceptional economic growth over the past decade. The city currently serves the fourth largest aviation centre in China and also has a railway that connects Asia to Europe, making it the most important logistics hub for Western China.
As of H1 2015, qualified warehouses in Chengdu reached 1.2 million sq. m., with an overall vacancy rate of 17.2 per cent. Tenants from retail, e-commerce, 3PL, automobile & components manufacturing industries are key demand drivers.
Aggregation of various industries, development of infrastructure, construction of international logistics channels, and planning of cross-regional networks will work together to boost demand for logistics facilities in Chengdu, ensuring strong and sustainable growth for the market in the near future.
Moving forward, we expect to see three major trends for the China logistics sector – 1) optimization and upgrade of logistics warehouse facilities; 2) a buoyant market for tenants in cross-border e-commerce; 3) increased ability of neighbouring cities to absorb pressure on existing land supplies.
We also believe that driven by major investors from both home and abroad, the logistics market in China in its entirety will embrace and accelerate unprecedented opportunities for growth.
Louisa Luo is a Senior Director, Industrial & Logistics Properties, CBRE China