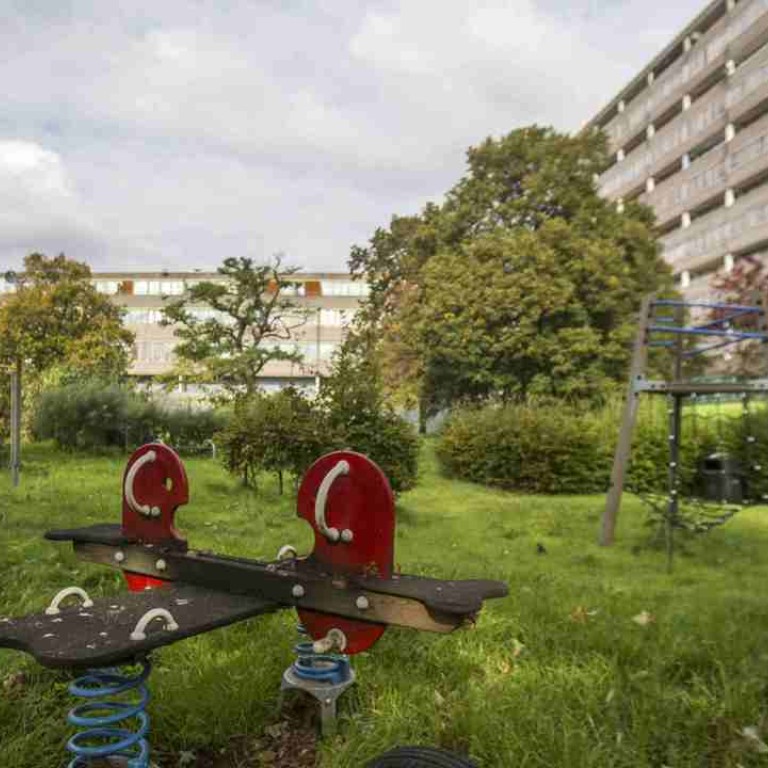 New

|
Hong Kong developer Peterson backing redevelopment in Manchester rail yards
Privately-owned Peterson is leading a 300 million pound regeneration project in Manchester's historic rail yards
Hong Kong developer Peterson Group is relatively unknown among the general public in Hong Kong, but is garnering attention in Manchester city.
The privately-owned company is developing a regeneration project that will turn the Grade II listed building, Great Northern Warehouse, located in Manchester's city centre into a modern residential, into a mixed use commercial and leisure quarter. The development will require an investment of £300 million.
The Great Northern Warehouse, with a total area of 375,000 square feet, is currently home to a cinema, casino and restaurants.
"We plan to turn it into an iconic landmark development in Manchester," said Tony Yeung, managing director of Hong Kong-based Peterson Group.
The company is now seeking approval from Manchester City Council to turn the existing property into a 780,000-sq ft mixed used project with office, retail and residential uses. It will be developed in phases pending the expiry of leasing contracts. The final construction phase will begin in 2022.
First built in 1898,
The Great Northern Warehouse entered service in 1898 as the a railway goods warehouse of the Great Northern Railway.
"We are optimistic about the outlook of the Manchester, the second largest economy in Britain," Yeung said.
The city is also a hub for digital media, anchored by the 200-acre MediaCityUK, which includes principal tenant BBC and ITV
Yeung said the company was in discussions to add two more London properties in its portfolio as part of the plan to turn itself into a global developer.
Peterson was founded in 1959 by Peter Young, Yeung's grandfather. 
"Our grandfather is called Peter. He named the company Peterson," said Yeung.
The firm initially focused on exports of embroidery, tablecloth and handkerchiefs from the mainland. In the early 1980s, Peter Young's son, Franco Yeung, now chairman of Peterson and father of Tony, took the helm and diversified the business from trading to real estate redevelopment.
Dubbed the king of buying old buildings, Franco Yeung formed a 40:60 per cent joint venture with Henderson Land chairman Lee Shau-kee about 20 years ago to purchase the site for what is now 39 Conduit Road luxury residential development.
Lee sold the interest to his listed vehicle Henderson Land in early 2000, while Peterson owns the remaining 40 per cent interest.
As the third generation in the business, Yeung wants the company to be diversified.
"We have been investing into Canada for 30 years and started expanding to Britain in 2013. We will look for opportunities in European countries such as Germany," he said.
In 2013, the company bought the Ampersand building in Oxford Street, London, for £121 million.
The company has no immediate plan on investing in mainland China even though it does not rule out the possibility.
"We want to diversify our investments," he said.
,,