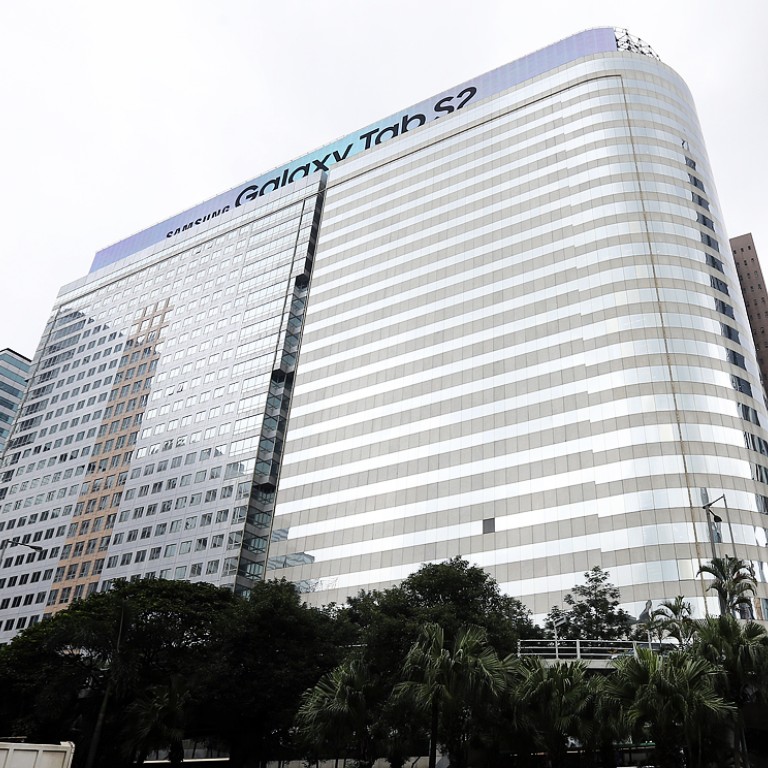 China's march into Hong Kong real estate: mass buyout of buildings snatches up CBD office space
Two most expensive office tower transactions in the city recorded last week
Hong Kong's Grade-A office towers are starting to be occupied by mainland Chinese enterprises as they buy en bloc buildings and lease office space in the central business district amid rapid business expansion.
Their explosive demand for office space spurred rents for Grade-A offices to rise for a tenth consecutive month in October, with the vacancy rate in Central dropping to about 1 per cent, according to property consultants.
Mainland firms stole the spotlight again on Friday when two of them acquired two office blocks from Hong Kong-based property companies in the two most expensive office tower transactions in the city.
Mainland developer Evergrande Real Estate agreed to buy the 26-storey Mass Mutual Tower in Wan Chai from Chinese Estates Holdings for a record-breaking HK$12.5 billion. On the same day, China Life, the mainland's largest insurer, announced the purchase of an en bloc office tower with a two-storey retail block at One HarbourGate in Hung Hom for HK$5.85 billion from Wheelock & Co.
The trend will continue.
"Chinese companies will be the key driver of new take up and office acquisition in the next three to five years," said Thomas Lam, head of valuation and consultancy at Knight Frank.
A study by another property consultant, Colliers International, said mainland Chinese banks' demand for office space in Hong Kong would increase by 450,000 sq ft in next five years.
After the first wave of expansion, three of the "Big Four" state-owned banks – Bank of China, China Construction Bank and Agricultural Bank of China – have own their office towers in Hong Kong's CBD in Central.
Industrial and Commercial Bank of China (ICBC) is leasing several floors, or more than 140,000 sq ft, with naming rights at ICBC Tower in Central.
"It has been rumoured that ICBC intends to build its own office tower in Central when the Hong Kong government releases sites in Central in the coming years," a property analyst said.
Colliers sees a batch of mid-sized Chinese banks coming to Hong Kong with the full backing of the central government under the "Going Out" policy and the latest Qualified Domestic Individual Investor (QDII2) programme.
There are 11 mainland Chinese banks licensed to operate in Hong Kong and they occupy a total of 780,000 sq ft. Assuming that a second batch of 15 mid-sized commercial banks from the mainland set up full offices in the next five years, the impact on Central will be new demand of 450,000 sq ft, according to Colliers' estimate. Apart from banks, mainland finance companies such as securities firms are also coming.
"Mainland companies buying en bloc is to get an asset base in Hong Kong ... it shows a long-term commitment to Hong Kong," said Piers Brunner, chief executive greater China at Knight Frank.
But he said it was hard to find en bloc towers that were available for purchase.
Most of the Grade-A office buildings in Central are still held by major Hong Kong developers who are showing no sign they intend to sell. Analysts expect mainland firms' bloc office investment opportunities will mainly arise in Wan Chai, Kowloon or non-core districts.