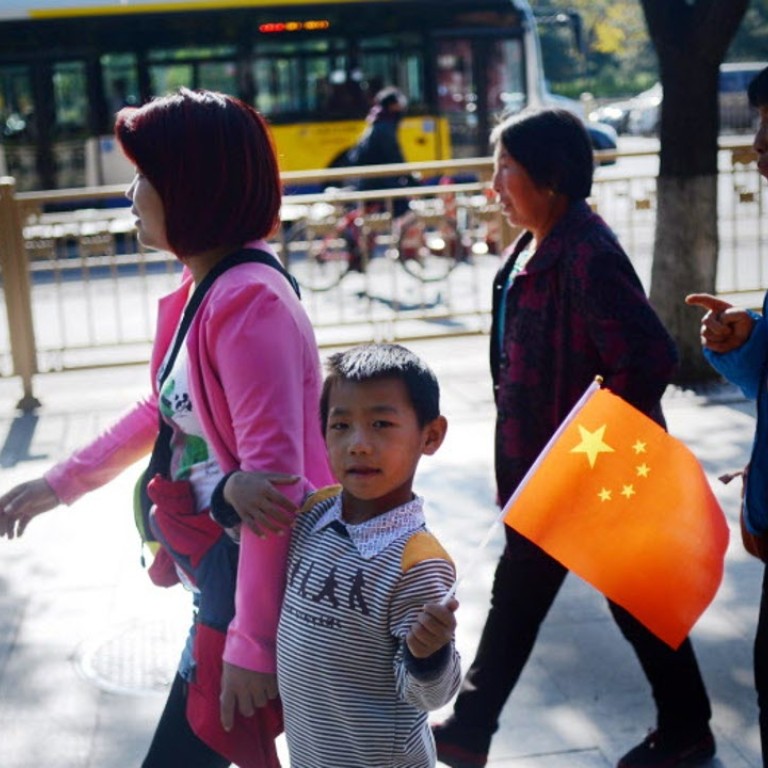 Opinion
Concrete Analysis
by Alan Chiang
Concrete Analysis
by Alan Chiang
Is 2-child policy another stimulus to China's property market?
Since the introduction of the 1-child policy from late 1970s, China's new birth rate has remained low. According to the《Population and Social Development Report 2014》issued by National Development and Reform Commission on 31st July 2015, China's new birth rate has dropped from 2.33 per cent to 1.21 per cent in the last 27 years which is one of the lowest in Asia and even lower than USA's 1.3 per cent.
On the other hand, China has entered into an "ageing society". According to Government's Statistics Bureau, there were 202 million people over 60 years old in 2013 (i.e. 14.9 per cent of total population) and the figure further climbed to 212 million in 2014 (i.e. 15.5 per cent). The ageing situation is worsening and is alarming.
As a result of low birth rate and high ageing population, China's labour force is shrinking at a rapid rate. During the last 3 years from 2012 to 2014, the total number of the labour force (i.e. males from 16-60 years old, and female from 16-55 years old) has dropped by 9.6 million people.
Family planning is a long term issue, and it will take time for benefits to emerge though subject government supports.
China has introduced a pilot policy in 2013 by allowing couples from a single child family to have a second child. The National Health and Family Planning Commission has once estimated that the 11 million eligible couples will be giving birth to some 1 to 2 million babies every year but actual figures show otherwise.
The low response rate for the pilot policy demonstrates that the Government will have to offer more supports to its people such as medical care, education, public facilities and mostly importantly "hukou" (official residence status) before the policy shall become effective.
It is yet to see the detailed implementation plan for the fully released 2-Child policy. Again, according to the National Health and Family Planning Commission, it is estimated that the new policy will give rise to an extra 5 to 6 million babies every year. Based on the experience from the pilot policy, we would anticipate that the total new born will climb from the existing 16 million to some 19 million from 2016.
Extra population will create extra demand for housing. Taking an average household size of 3.02 and self-owned property ratio of 70 per cent, there will be a new demand of 4.4 million units every year, or some 440 million sq m. of floor area, let alone the ordinary demand for up-grading, replacement and investment.
From the property market's perspective, demand side is quite comfortably supported by new-born, as these account for 50 per cent of the annual absorption. As regards the direct impact of the new policy, we are expecting housing demand to grow by 8 per cent on an annual basis.
While we can see an uplift of market confidence in the first 3 quarters after the Government has relaxed most of the austerity measures for the property market, and overall transaction volume and price have both improved, the main driving force is still restricted in upper tier cities.
In the first 3 quarters, new homes sales and prices in China's top 25 cities have gone up by 28.6 per cent and 15.3 per cent respectively, however, sales in the remaining cities have only gone up by 3.0 per cent, and price has dropped by 1.3 per cent. High unsold inventory is also a main concern, as overall absorption period is still standing at over 17 months nationwide.
Due to the high living standard and compressed space, we would expect that the majority of the future second children will be distributed in lower tier cities, at least in the next 15-20 years until their employment age. This situation will add fuel to the urbanisation explosion plan, another major initiative by the Government.
With the support of public facilities, demographic policy in "hukou" and the industry transformation plan, today's smaller cities will soon turn around to self-contained townships. Under this circumstance, property markets in lower tier cities will resume their momentum.
In order to capture the new market demand, developers are beginning to figure out their future development plans, especially in the following areas:
a.Unit Mix
Instead of accommodating a couple and a child, plus occasional attendance by the grand parents or domestic helper, demand for an additional room and extra space will increase. Thus, the most popular unit mix may be shifting from the current 2/small 3 bedrooms to 3/small 4 bedrooms.
However, it is anticipated that the 2-Child policy may work better in lower tier cities instead of Tier-1 cites like Shanghai, Beijing and Shenzhen where costs of living are well above average. After all, it is still extremely difficult to get a "hukou" in these upper tier cities.
b.Functional Layout and Communal Facilities
For the same lump sum price, potential purchasers will look for better layout and more comprehensive communal facilities. Living rooms may have to be enlarged and so designed that it can be partially converted into a spare bedroom if needed. Extra storage space is another. Coupled with the ageing population issue, it is anticipated that more and more young families will be living with their old parents and thus the call for extra space will be in good demand.
c.Educational Facilities
While it should be Government's initiative to provide sufficient schools to match with its demographic policy, it is always a controversial and yet to improve issue in China. As such, developers may have to consider providing private/semi-subsidised educational facilities for their residents, particularly in large scale developments.
China's next era will pretty much depend on the young generation so we are confident that the Government will spare no efforts in supporting child care, education, employment and housing. Coupled with the rapidly expanding urbanisation initiative, the fully released 2-Child policy will help re-build a new platform for China's housing market, and at a wider spectrum of coverage.
Alan Chiang is Head of Residential & Sales, Greater China
DTZ/Cushman & Wakefield