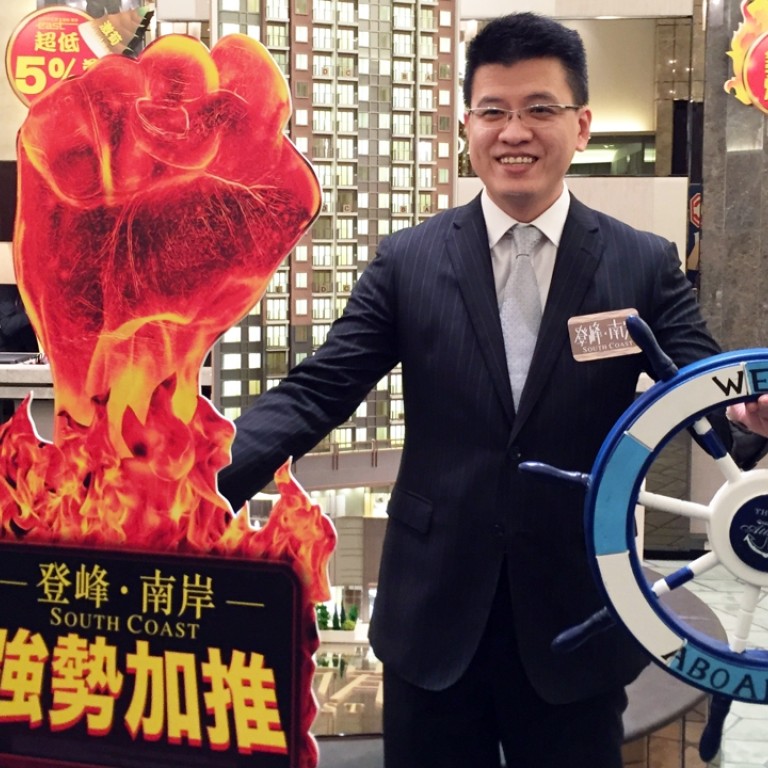 Hong Kong home prices will revive next year, says US banking giant
Going against mainstream predictions, Citigroup forecasts increase of 3 per cent
A US banking giant forecasts that home prices in Hong Kong will revive and continue to hold up next year - going against recent predictions by property experts that the residential market is on the precipice of decline.
Analysts have been reporting drops in residential rents and prices in recent weeks, with many predicting a 5 per cent to 10 per cent drop next year because of an expected increase in housing supply, as well as cooling investor sentiment as a result of an impending US interest rate rise and a slowing mainland economy. Yet in a report released on Friday, Citigroup argued that home prices might increase by about 5 per cent from December to March, and by 3 per cent for all of next year.
"Transaction volume is likely to stay low until February ... however, we believe bear arguments for a collapse in home price are unfounded due to solid fundamentals in [Hong Kong's] housing market," the report said.
A shortage of housing, uncertainty regarding the city's future land supply, rising wages and a lower participation rate from speculators and investors since 2011 were among factors that would prop up the market, Citigroup argued.
In the next three years, demand was estimated at 48,000 units a year, the report said. However, the total private and public housing supply during that period would only amount to an estimated 36,000 units a year.
The anticipated rise in US interest rates was also expected to be implemented gradually, with Citigroup predicting real interest rates would remain negative over the next two years.
Meanwhile, property developer Kowloon Development announced strong interest in its South Coast development in Tin Wan, Aberdeen. Some or all of its 100 flats may be put on the market as early as this weekend.
The cheapest of the second batch of 50 flats is a 214 sq ft unit on the sixth floor costing HK$3.978 million, or HK$18,589 per square foot. With a 10 per cent discount, the price falls to HK$3.58 million or HK$16,729 per square foot.
The most expensive is a 478 sq ft unit on the 27th floor priced at HK$9.46 million or about HK$19,790 per square foot. The unit costs HK$8.419 million or HK$17,613 per square foot after a 10 per cent discount.
Terence Yang, general manager of marketing and sales at Kowloon Development, said that the company had received more than 200 cheques from potential purchasers of the first 50 flats. About 60 per cent were would-be end users, while the rest were investors.
Today, the MTR Corporation will open the tender for the ninth phase of its Lohas Park development in Tseung Kwan O. The site is set to become a residential development consisting of 1,780 units in three towers, with a total area of 1.12 million sq ft. The project is scheduled for completion by 2022, with bids closing on November 23.