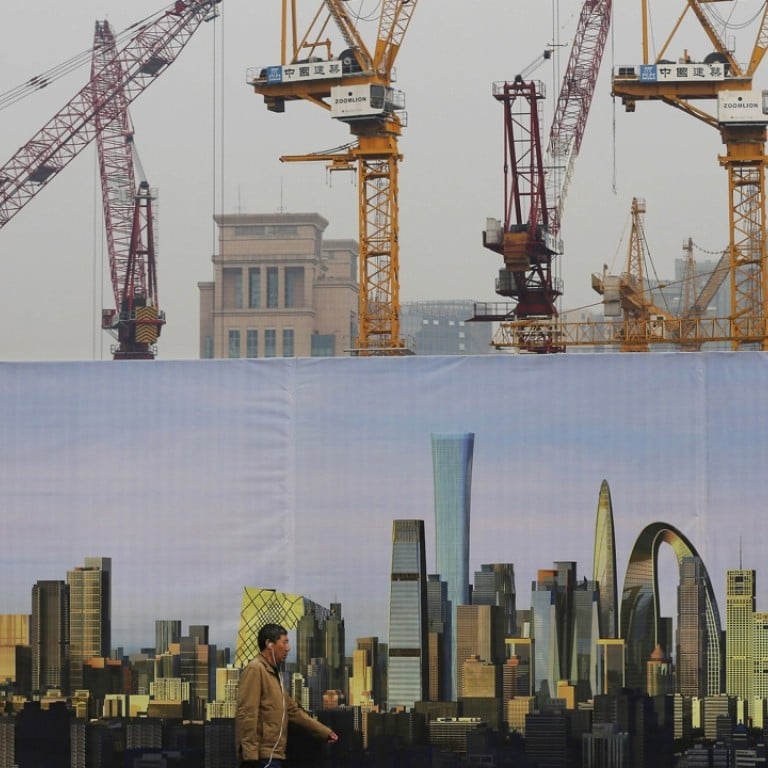 Beijing land sales top last year's record, with a month to go
Value of land sales in capital this year hit a record 192 billion yuan on Tuesday
Fierce competition sparked by a shortage of supply saw the value of land sales in Beijing this year hit a record 192 billion yuan (HK$232.9 billion) on Tuesday, surpassing the 191.7 billion yuan for all of last year.
This year's total is likely to exceed 200 billion yuan, with seven more plots yet to be sold.
The two plots in the suburban Fangshan district sold for a total of 6.86 billion yuan on Tuesday, with the average land price for one plot reaching 27,000 per square metre, more expensive than comparable home prices.
According to Chinese property portal Fang.com, Beijing accounted for four of the five most expensive residential land transactions on the mainland in the first 10 months of this year.
"Beijing's land market is in short supply, the pace of supply cannot keep up with sales so far this year," said Huang Yu, executive vice-president of the China Index Academy, a property research institute.
With housing prices in first-tier cities holding up amid a wider economic slowdown, developers have swarmed into first-tier cities to buy land, exacerbating supply bottlenecks.
In late October, state-owned developer China Gezhouba set a Beijing land price record of 75,000 yuan per square metre that surprised the market, as the plot lies between the city's third and fourth ring roads in the southwestern district of Fengtai – not traditionally regarded a prime location.
Overheating land prices have also led to concerns about developers' profitability.
"Developers' margins will continue to be undermined, but at least the projects can be sold if they are in the first-tier cities; that would be a question for those in second- or third-tier cities," said Jeffrey Gao, head of China property research at Nomura.
Gao said developers tended to be cautious in buying land, and industry leaders such as Vanke and China Overseas had slowed down their pace of expansion and would not use up their purchase budgets this year.