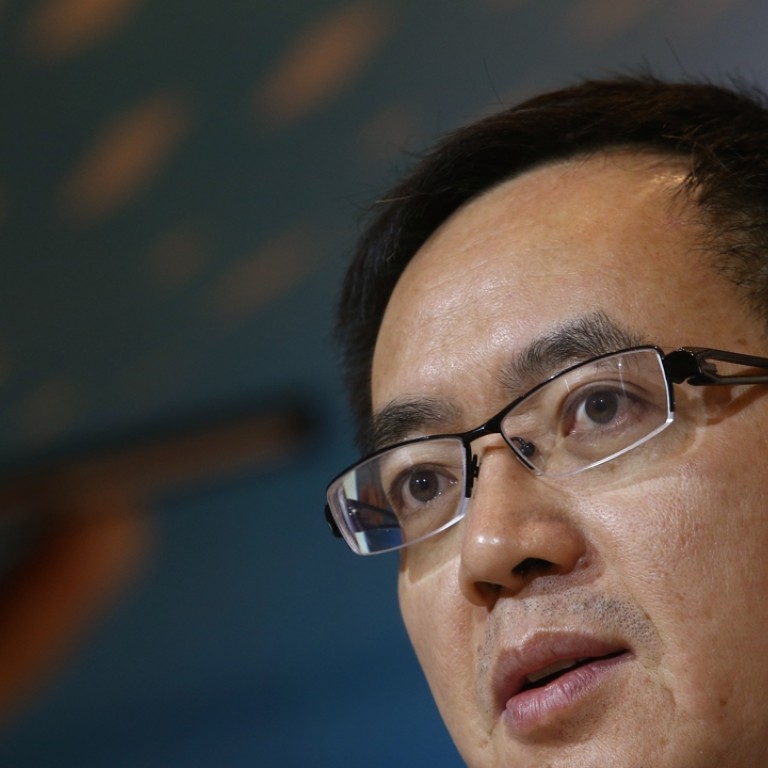 HengTen records HK$218m loss, aims to turn a profit next year
Most of the money expected to come from commission charges on online furniture sales and community finance
HengTen Networks, a newly formed internet community services platform controlled by major Chinese developer Evergrande Real Estate and internet giant Tencent, says it expects to post a profit next year.
Evergrande and Tencent jointly acquired 75 per cent of Hong Kong-listed Mascotte Holdings in July to complete a back-door listing and subsequently changed its name to HengTen Networks.
Evergrande holds 55 per cent of HengTen, while Tencent holds 20 per cent of the company, which aims to create an O2O (online-to-offline) community service platform for housing estate residents.
HengTen chairman Peng Jianjun, who is also vice-president of Evergrande Group, said on Friday the platform would provide fundamental services from property management and neighbourhood social networking to e-commerce.
But these would not be its main source of revenue.
"Our revenue will mainly come from commission charges through online furniture sales and community finance, while other services will help us attract user volume," Peng told a press conference on Friday.
"We've already signed cooperation deals with many furniture and appliance companies."
In terms of community finance, Peng said its subsidiary company Evergrande Life Insurance would design financial products targeting community users and HengTen would serve as a channel.
"Both Evergrande and Tencent have financial business, we expect synergy through the platform in the future," he said.
Evergrande Real Estate purchased a 50 per cent stake in mainland insurance firm Great Eastern Life Assurance and change its name to Evergrande Life this month to enter the insurance business.
The HengTen platform will start trial operations next month in cities including Guangzhou, and the service is planned to cover all communities built by Evergrande by 2017.
By the first half of this year, Evergrande had developed a total of 335 projects in 154 Chinese cities.
"We will be able to make a profit next year," HengTen's chief financial officer, Parry Tse Wai Wah, said. "Our capital expense is very small."
Tse said the platform's initial investment in research and development and infrastructure would be less than 500 million yuan.
The establishment of HengTen comes as mainland developers are seeking diversification and an asset-light strategy at a time when growth in housing demand is slowing and developers are suffering from overheated land prices.
Mainland developer Fantasia spun off its property management arm Colour Life to list in Hong Kong last year, and was followed by developer China Overseas which listed China Overseas Property this year.
Peng said he was confident about gaining market share and expanding HengTen's network outside Evergrande's communities, with Tencent helping to optimise user experience.
HengTen announced its first interim result – a loss of HK$218 million – on Friday.