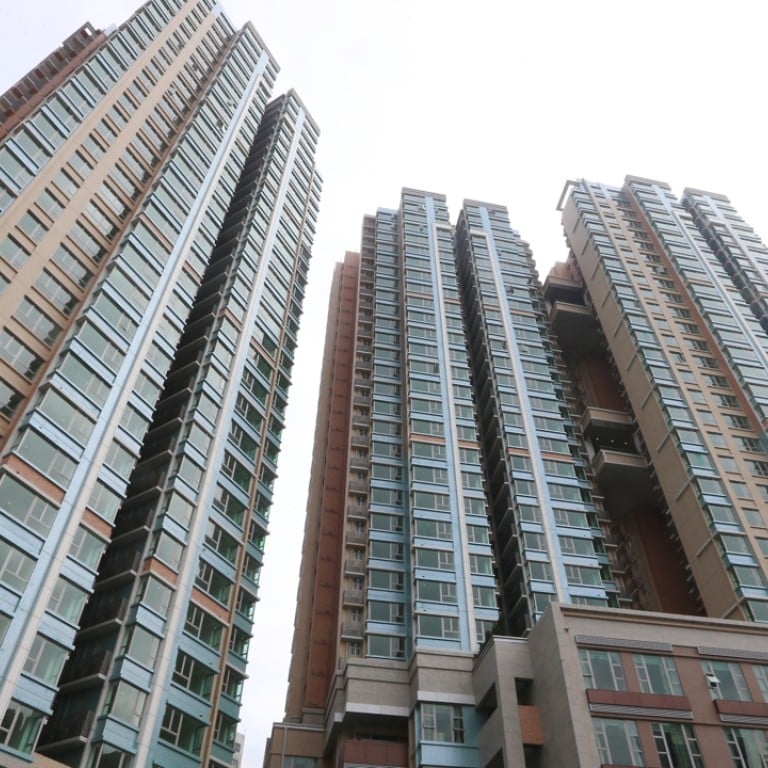 New

|
More developers expect to build small flats in Hong Kong
A sharp fall in demand for large size units will likely spur more developers to go for small-to-medium sized apartments in a bid to reduce investment risk, according to industry experts.
Last week, Sun Hung Kai Properties (SHKP) applied to the Town Planning Board to change the design on its large residential development at West Rail's Tin Wing Station to accommodate more flats.
The developer proposed to reduce the unit size by 17 per cent to about 506 square feet each, from 613 sq ft. The change in design will also increase the total number to 1,938, 20 per cent more than the original plan of 1,600.
"Home sales in the primary residential projects are mostly dominated by small sized flats. The marketability of small flats is certainly better than large-sized apartments," said Buggle Lau, chief analyst at agent Midland Realty.
From January to November, new flats have been changed hands for HK$5 million to HK$10 million and accounted for 56 per cent of total transactions, the highest level since 1996 when Midland Realty started compiling data for property transactions.
A quarter of total new home sales went for less than HK$5 million, up from 18 per cent in 2014.
However, apartments cost more than HK$20 million just accounted for 7 per cent, down from 9 per cent in 2014.
Due to soaring home prices and credit tightening, Lau said sales in the primary residential market has been dominated by smaller apartments.
"We see new flats in the price range of HK$5 to HK$6 million has the strongest demand," he said.
With such a budget, he said prospective buyers could buy a 500 sq ft unit in the western New Territories or just a 300 sq ft unit in an urban area of Hong Kong.
Louis Chan Wing-kit, the managing director of Centaline Property Agency's residential department, said the change to build smaller flats indicated a weakening economy which could dent demand for large-sized flats.
"Hong Kong government will likely keep the property curbs in place over the next two to three years given the slow down of the economy in China. It will affect the sale of luxury flats," he said.
Hong Kong unit sizes have shrinking rapidly with a private developer Wisdom Gaining in October selling a 152 sq ft unit- the smallest new flat put on sale in Hong Kong - at AVA 62 in Jordan for a discounted price of HK$3.7 million, or HK$24,342 per sq ft.
Rating and Valuation data showed the average price for a 430 sq ft unit in New Territories was HK$4.07 million, or HK$9,470 per sq ft, while it cost HK$5.8 million, or HK$13,464 per sq ft in Hong Kong Island in October. Prices for such a unit size in New Territories had fallen 5.4 per cent in October after peaking in September, and those in Hong Kong Island dropped 3.8 per cent from the peak in August.
The demand for small units is also fuelled by tightening mortgage lending policies.
Under the current mortgage rules, the maximum loan-to-value (LTV) ratio for self-use residential properties with a value below HK$7 million was lowered by a maximum of 10 percentage points from 70 per cent to 60 per cent.
The maximum LTV ratio under the Mortgage Insurance Programme offered by Hong Kong Mortgage Corporation is reduced from 90 per cent to 80 per cent, except for applicants who are first time homebuyers acquiring units for self-use and meeting the salary requirement.