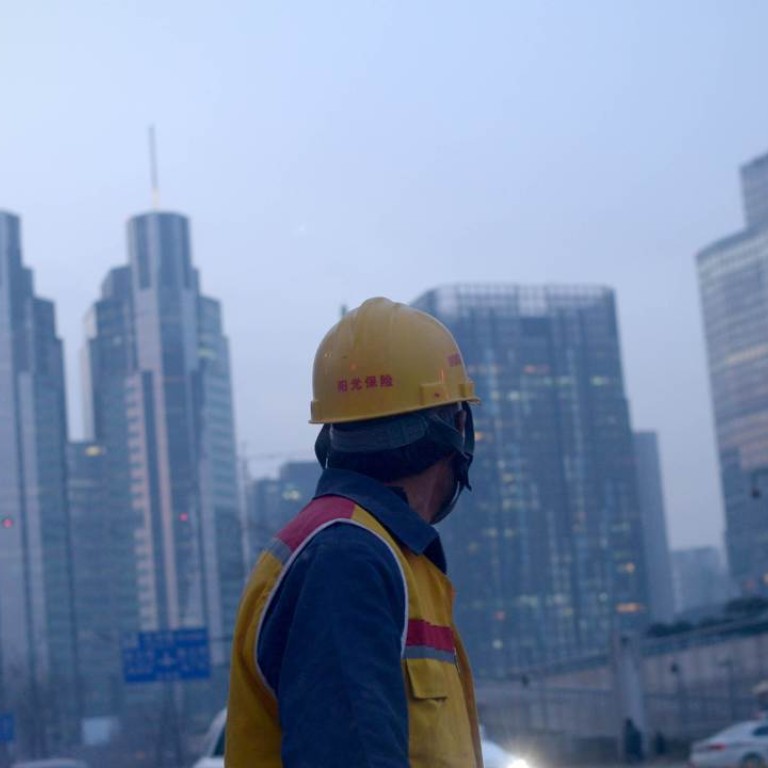 Little optimism about China's property destocking prospects
Inventory in smaller cities has swollen to more than six years of sales
"Destocking" is the new buzzword in mainland China's property sector, but people who study the industry say oversupply will not be an easy problem to solve.
The oversupply of new homes in smaller cities has become increasingly serious in the past year, attracting the attention of central government leaders.
Data from the National Bureau of Statistics showed the mainland's unsold property amounted to a record 696 million square metres by the end of November, up from 598 million square metres a year ealier.
The authorities have included destocking in their five economic targets for 2016 after President Xi Jinping urged the reduction of property inventory at a government meeting in November to ensure the sustainable development of the property sector.
But analysts say there are a lot of challenges to be overcome.
"Home prices are already very low," said Zhao Weijun, a Jiangsu-based managing director of property agency Centaline.
Jiangsu province in eastern China had the mainland's biggest inventory of unsold homes at the end of November, according to estimates by Chinese real estate portal SouFun. In the small central Jiangsu city of Taizhou, home price had fallen for nine straight months to 5,938 yuan per square metre, back to the price level in 2010.
Zhao said demand was the main problem, rather than supply, but it was getting harder to stimulate buying through price cuts or cuts to interest rates. Taking Jiangsu as an example, except for the provincial capital Nanjing, most cities were seeing bigger population outflows than inflows and most local residents already had at least one or two properties.
The central government has introduced a series of measures since late 2014 to boost home sales, including six rate cuts and the lifting of restrictions on home buying. Average mortgage rates fell to a record low of 4.63 per cent in December, according to financial data provider Rong360.
David Hong, head of research at China Real Estate Information Corp, said destocking would be a "gradual process" in the light of the wider economic slowdown.
Hong said he expected the government would further lower benchmark deposit and lending rates this year.
The real estate sector plays a significant role in the mainland economy, accounting for more than 15 per cent of gross domestic product (GDP).
Developers were aggressive purchasers of parcels of land across the mainland in the wake of the global financial crisis in 2008, when the central government introduced a 4 trillion yuan stimulus package to assist local governments to lend money to companies to develop housing estates and infrastructure.
But property investment has come off the boil in the past year, growing by just 1.3 per cent year on year in the first 11 months of last year, compared with an 11.9 per cent surge in the same period in 2014.
Inventory in third- and fourth-tier cities has swollen to more than six years of sales, SouFun estimates.
"Property investment should be based on the local economic structure, not GDP," Zhao said, adding that the key to rebalancing supply and demand was to develop the economy and create more job opportunities in smaller cities.