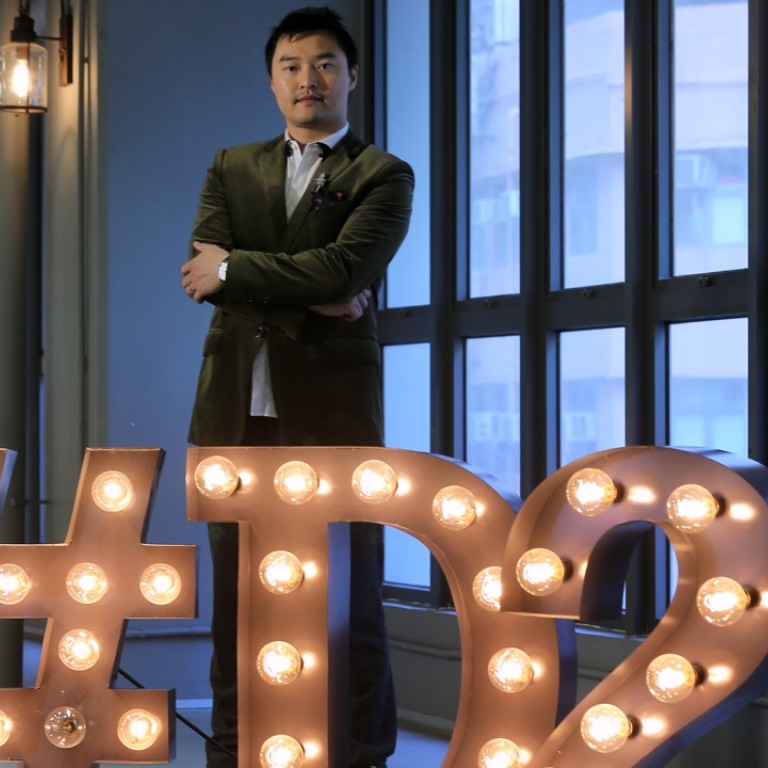 Fashion retailer diversifies into property to reap stable rental income
Chief executive says running a shopping mall is like running a fashion brand
Few people would link up fashion and property but Lawsgroup deputy chairman and chief executive Bosco Law Ching-kit found there were a lot of advantages in running a fashion manufacturer and retailer alongside property investment.
"It is about diversification and we can cope with different economic cycles by running three lines of business at the same time in manufacturing, retail and property investment," Law said at one the investment properties owned by his family business, D2 Place One in Lai Chi Kok.
For four decades, the group has been a manufacturers for many big international brands such as GAP, and its factories around the world employ 20,000 workers. It also runs its own fashion retail brand, bread n butter, and has turned to property investments in offices and industrial buildings turned into shopping malls to collect rental income.
Running the three different types of business at the same time was challenging, Law said, as different management talent was needed to run the three different business, but it also helped diversify the risks.
"When the yuan is depreciating, mainland tourists may not come to our retail shops or shopping malls at D2 Place One, but then our manufacturing would benefit from the cheaper currency for our export prices," he said.
The property investments also added stable rental income to the group when the fashion or retail business was down.
"When we do investment property, we are taking a very long-term view," Law said. "I think it is normal for property to drop 10 per cent, 20 per cent or even more at certain periods time. However, as we are holding the property for rental income, it is relatively stable and we can ignore the short-term market volatility."
Law, an architect who likes fashion, said running a property, particularly a shopping mall, was like running a fashion brand.
"Fashion needs to launch new series every season to meet with the changing taste of customers and fashion trends," he said. "Running a shopping mall is no different; when it is Christmas or Lunar New Year, we need to have the festive decorations or events."
Despite the economic downturn and the reduction in mainland tourist numbers, the company is still in expansion mode.
In April it will open another shopping mall, D2 Place Two, in Lai Chi Kok, just a few steps from D2 Place One. They're both former industrial buildings owned by the group that have been turned into shopping malls for fashion and creative artists.
The change of usage of the industrial building is part of the government scheme to revitalise the city's industrial buildings. The scheme started from 2009 and is scheduled to come to an end in March. The government has not yet indicated whether it will continue.
'I would support the government continuing this scheme as it would help increase land supply and give some under-used buildings a new lease of life," Law said.