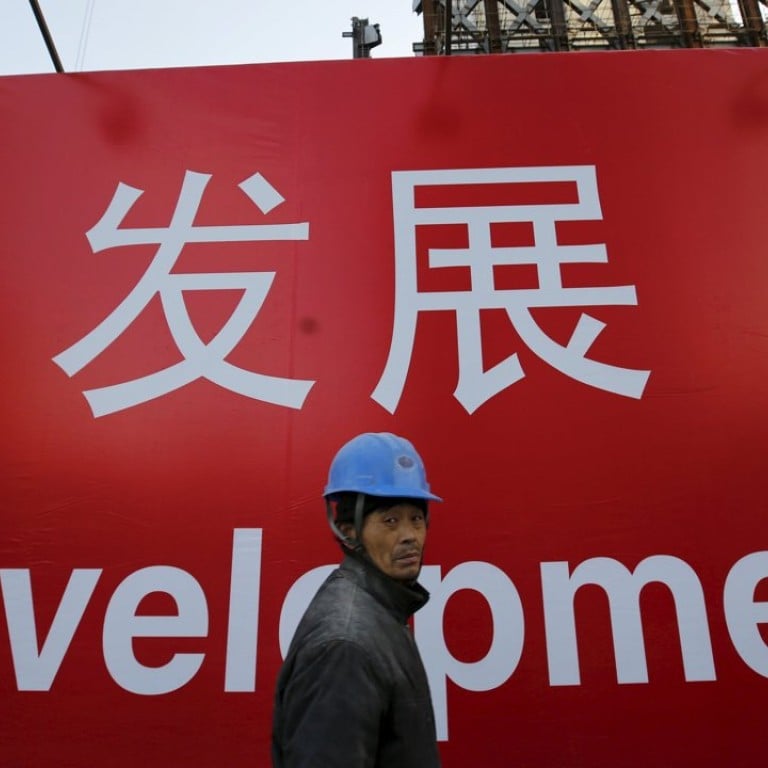 China's Shenzhen takes step to curb skyrocketing housing prices but land values in Beijing cools
Plot in Beijing Chaoyang district attracts just one bid
The mayor of the Chinese city of Shenzhen right across the border from Hong Kong expressed concern on Thursday about sizzling home prices in the city and said the government is considering tightening policy to cool the market down at a time when land prices in the capital of Beijing seem to be easing off after a strong advance.
"We are studying on tightening measures, as well as speeding up the construction of security housing, to make sure the price is stabilised at a reasonable range," Shenzhen mayor Xu Qin said at a press briefing in the city, adding prices have been sprinting up "too fast."
Shenzhen last year surpassed Beijing and Shanghai to become the most expensive housing market in China. A recently launched new project called China Overseas The Parago sold at 100,000 yuan per square meter, equalling the average home price in Hong Kong's affluent Taikoo area in Hong Kong island.
Rising population and a robust economy has bolstered home prices in the southern Chinese city as it jumped nearly 50 per cent and there seems no sign of the trend slowing down.
Last month, Shenzhen's average new home price surged another 5 per cent from last December to 44,823 yuan per square meter.
Shenzhen is already one of only five cities in China with strict home buying restrictions. Families of permanent residents are allowed to buy two residential properties, while others can only buy one.
The government is likely to further extend the home purchase threshold in terms of social security contributions by non- permanent resident to three years, from the current one year, said Andy Lee, the Shenzhen-based chief executive of Centaline Propery Agency for Southern China.
"It is the most possible policy, and it will definitely slow the transactions over the short term," Lee said, adding the policy will affect a large group of new immigrants.
But Lee said it is not clear if prices will be impacted given the lack of supply in Shenzhen and developers do not have to cut prices over the short term.
Long Bin, Chief Marketing Research Analyst at property consultancy Hopefluent, said the most effective way would be adding land supply or expanding the city, but these measures will take time.
"Shenzhen has attracted many young people but housing costs may force them out and affect the city's competitiveness," Long said.
In Beijing, the story is different.
Beijing's land market feels a little cooler in the new year, with the first land parcel sold at a price far below market expectations.
A plot in northeast Beijing's Chaoyang district sold for 55,000 yuan per square metre at auction on Tuesday, only slightly higher than the starting price of 54,000 yuan per square metre.
A consortium led by Hangzhou-based developer Greentown China and also including Hong Kong's Wharf Holdings won the land for a total of 5.14 billion yuan with just one bid.
Several developers attended the action but no one attempted a second bid.
Market watchers had expected the land price to hit 80,000 yuan per square metre and become the new "land king" because such plots within the fifth ring road have been very rare in Beijing in recent years.
"Developers tend to be cautious, as there are too many luxury projects in the market already there is a risk of oversupply," said Guo Yi, a market director at Yahao, a real estate consultancy in Beijing.
Guo said there were more than 60 existing projects in Beijing, selling at more than 100,000 yuan per square metre, chasing price levels in Hong Kong.
Official data shows the average monthly wage in Beijing is less than 7,000 yuan.
The end of dramatic growth in China's housing market has led developers to rush to top cities such as Beijing and Shanghai, where prices are more risk-resistant. A shortage of supply has led Beijing's land prices to hit new highs.
A plot in the city's southwestern district of Fengtai was sold to developer China Gezhouba Group for a record 75,000 yuan per square metre last year.