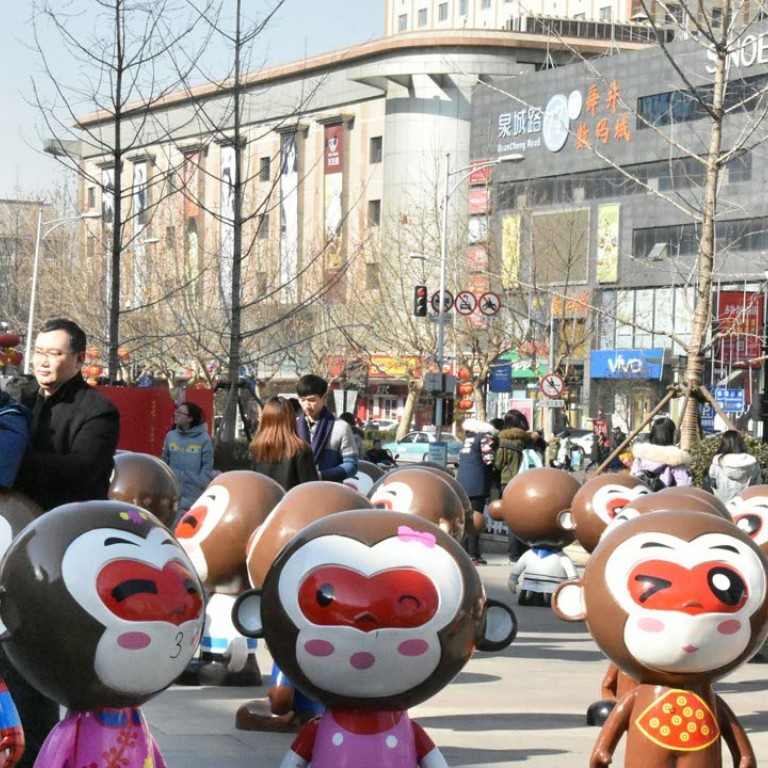 China's neighbourhood malls a bright spot in sluggish retail sector
Suburban malls, which serve the everyday needs of residents, offer opportunities for growth despite wider softening in retail sales
While operators of luxury shopping centres in China are scratching their heads for ways to attract affluent buyers, property consultants say one-stop neighbourhood shopping malls have become bright spots in the industry.
There are many such retail centres in the suburbs of Beijing and Shanghai, as well as in some 1.5 tier cities, said Steven McCord, head of research for JLL North China. These malls mainly serve the everyday needs of residents in local neighbourhoods, with amenities such as restaurants and entertainment facilities.
"They are a one-stop shop [where] people can get what they need. These malls are close to where they live so the need to go to city centre is less frequent," said McCord.
Some neighbourhood malls that opened in the last two years include Jinyu Vanke Square, BHG Lippo Mall and Livat (Ikea Xihongmen).
Property consultants said tenants might consider these malls as business opportunities.
The juxtaposition of a building boom amid softening retail sales growth has sparked concerns about an oversupply of retail space in China.
According to CBRE, tier-1 cities such as Shanghai and Guangzhou will see a peakin new supply. Almost half of new supply in these cities will be located in completely new areas. For example, Shanghai's Hongqiao business district will experience a first wave of new supply, which is expected to reach 200,000 square metres this year.
At the same time, the prevalence of online shopping has forced operators and retailers to rethink their strategies.
The domestic economic slowdown and fast e-commerce growth are weighing on bricks-and-mortar retail, according to CBRE.
Retailers continue to focus on expanding their e-commerce platforms. Online retail sales surged by 33.3 per cent year-on-year in 2015.
Retailers of luxury brands and luxury mall operators also face other challenges, including mainland Chinese buyers shopping overseas and competition from discount outlet malls, according to McCord.
CBRE said as the urban population continues to spread to the suburbs, tenants may see new opportunities arising from mature residential areas where modern commercial facilities are lacking, and in regions where there is an emerging population.
In view of the rapid increase in consumer income in tier-2 cities, retail businesses in these cities will not only focus on setting up in traditional downtown areas, but will also take advantage of the rapid development of community businesses.