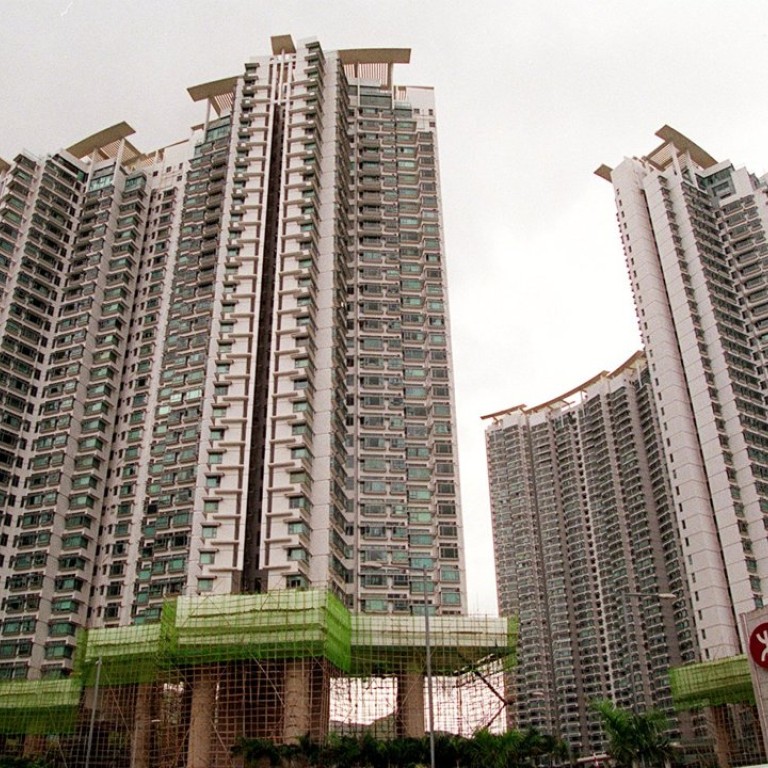 Opinion
Concrete Analysis
by Robert Diefendorf
Concrete Analysis
by Robert Diefendorf
Hong Kong's property market – an amalgam of micromarkets
Hong Kong is not one monolithic market but a collection of micromarkets – each subject to its own trends, developments and forces
The question I am asked most often as an agent is "How's the market?" The answer is that Hong Kong, more than most world capitals, is not one monolithic market, but a collection of micromarkets, each one subject to its own trends, news items and forces.
Tung Chung is an example of Hong Kong's multiple market forces brought to bear on one "New Town", the local phrase for a satellite suburb built from a whole piece of cloth. Once a distant home for pilots and airline staff, this former Lantau fishing village has become a magnet for young families with kids drawn to their parks, and retirees seeking a quieter lifestyle. Investors love Tung Chung for the new infrastructure that includes a second MTR stop and the longest seabridge in the world (currently billed as such, pending other such bridges around the region).
Sai Ying Pun is another example of a micromarket, though the other side of the coin. An old neighbourhood in the Western District of Hong Kong Island, Sai Ying Pun went from local storefront diners and auto repair shops to bistros, wine and art galleries as a result of a strategically placed MTR stop and recreationally positioned escalator.
In the years running up to the opening of these infrastructure projects, the investor activity included genuine gentrification with well-appointed roof top lofts, and also more mercenary property flip investors, i.e., buyers who would spot under market flats, acquire and sell the next day for profit.
Between the auto shops and the art galleries came such middle market vendors as pet and tuition centres, but even these harbingers of good real estate fortune are being swept out by higher rents.
On the rental side, Star Street in Wan Chai is an example of a micromarket next to another micromarket. This leisurely and low-density necklace of leafy streets is higher priced for a reason, and has maintained its lofty rent levels despite an onslaught of cheaper price points from a nearby estate, The Avenue.
A block long, multi-phase residential build in the middle of Wan Chai's old market area, across from Hopewell Centre and minutes from Pacific Place Three, The Avenue brought to market several blocks worth of units at around the same time, depressing prices in neighbouring districts and in its own units. But Star Street (or Moon or Sun Street) are still for renters with the souls of a poet – and pocketbooks of a banker – and prices there have been maintained.
As a side note, a leading property research paper predicted an oversupply of rentals due to property owners putting their units onto the rental market instead of selling. But that happened in the summer and fall of 2013 after the cooling measures came in. Landlords, faced with a suddenly flat secondary sales market, rented out en masse. As a result, a sudden glut of rental unit supply delayed the signing of tenants from the normal timeframe of a few weeks to up to several months.
Some landlords waited to rent for up to eight or more months, and often discounted 15 to 20 per cent instead of the normal 3 to 8 per cent. This created a blood-letting more genteely described as a "buyer's market". But that was a result of the units being transferred from sales to the rental market at the same time after cooling measures were put into effect. Since then, tenancies have started and ended at different times, so the initial huge glut has levelled out.
To appreciate Hong Kong's unique property market, imagine you have a time machine. Go back to 1903 and buy land around City Hall in New York City. Now sell that same land in 1904 after the first underground train stop was built. Or, simply go to XYZ district in Hong Kong and buy before the XYZ is built. To find XYZ- well, that's another article.
Besides the singular surge of infrastructure, some neighbourhoods – defined by a specific set of streets and slopes within certain districts – transform at the speed of business, making Tribeca or other famous international hotspots seem glacial.
Poho is an example of a trendy catchment that has exploded in the past few years. In fact, since 2013 this small abacus of side streets (Sai, Tung, Upper Station) hanging perpendicular from the main drag of Tai Ping Shan Street, seemed to have new galleries or boutiques opening every couple of months.
The combination of the high speed of property transactions, vigorous retail patronage, high disposable incomes and, just as importantly, international brands coming to and starting in Hong Kong, made the normally gradual process of gentrification seem as caffeinated as the "gourmet Joe"found in these trendy areas' bistros.
"Opening a retail brand in Hong Kong has unique benefits as Hongkongers are travellers, which means that they are open minded and always keen on discovering new brands and new concepts,"
explains Elsa Lepeu, co-founder of Chateau Zoobeetle (and Zoobeetle Paris).
"Poho is an amazing neighbourhood especially because of its low-rise buildings and welcoming small streets and small shops. You will find here brand new edgy concept stores as well as old school printing shops, which means that anyone wandering these beautiful streets will definitely be open to any kind of products, shops or universe."
The reason Hong Kong is such a strong real estate market – and that we were not experiencing a bubble, despite beliefs to the contrary – is that we have new trends and forces that most cities have not had for over a century.
New York is currently discussing a street rail and that may prove a boon to some owners. Other than that, I don't know any city that is expanding its train system, building new bridges or creating new retail districts on the scale of Hong Kong. And most cities simply don't have a population that spends as prolifically or vendors who innovate and set up shop as vigorously as here.
The relationship between a market, or set of markets, like Hong Kong, and its buying public, is like two lovers: "Time and distance make the heart grow fonder." The current tentative return to market of buyers reflects a pent-up demand for opportunities. Says Joshua Miller, CEO of Okay.com, "In the first six weeks of 2016, we've completed over 50 per cent as many sales transactions as during the entire 2015." Although the short term impetus for buyers may be softening of price points, the long term confidence is due to the underlying and unique fundamentals.
So the answer to the question, "How's the market?" in Hong Kong for now, and for most of its cycles, is: "It is, or they are, globally unique and historically resilient".
Robert Diefendorf is a consultant at Okay Property Agency Consultant