Wheelock
Get more with myNEWS
A personalised news feed of stories that matter to you
Learn more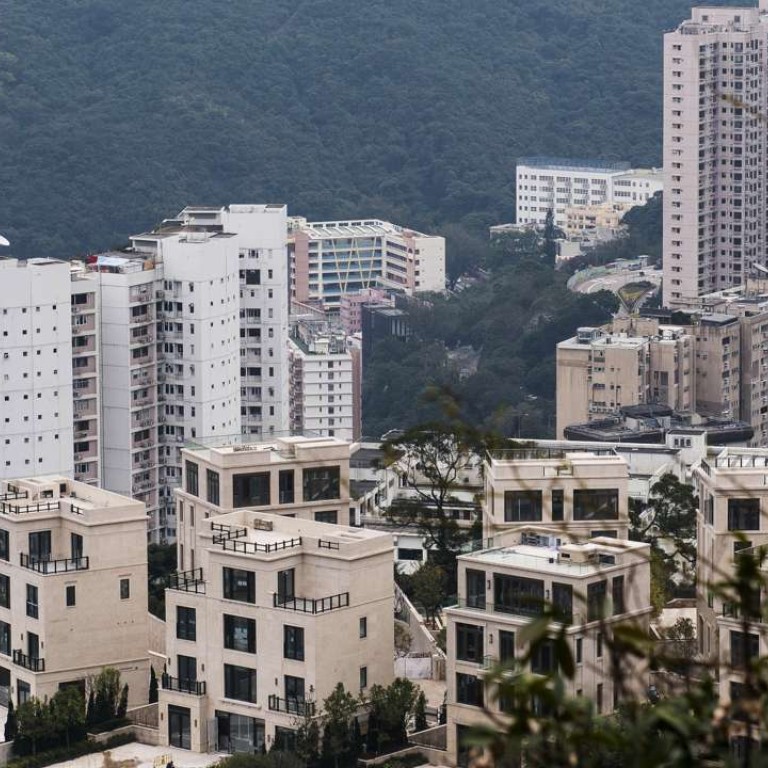 Wheelock & Co 2015 profit rises 31pc to HK$10.6b
Upbeat profit result can be traced to buoyant property sales and rental income at subsidiary Wharf
Property and logistics conglomerate Wheelock & Co said core profit increased 31 per cent to HK$10.59 billion last year due to higher property development sales and resilient rental revenue.
The result was mainly driven by property sales, and rental revenue growth at 52 per cent-owned subsidiary Wharf.
On Wednesday, Wharf reported core profit rose 5 per cent to HK$10.96 billion last year thanks to growth in rental income and property sales.
Douglas Woo, chairman of Wheelock & Co said the sales target for this year would be HK$10 billion, the same as 2015.
He rejected suggestions that the conservative sales target came after home prices had fallen 10 per cent from the peak in September last year, saying "a downward adjustment of five to 10 per cent for home prices is reasonable."
The four projects that will be put on sale this year include the super deluxe development in Mount Nicholson on The Peak, he said. Mount Nicholson is jointly developed with Nan Fung Group.
Last month, the 9,455 square foot House 6 at Mount Nicholson was sold through tender for HK$830 million, or HK$87,784 per sq ft.
Wheelock said Wednesday that 2015 attributable profit, including property revaluations, plunged 35 per cent to HK$14.23 billion, owing to lower revaluation gains on investment properties.
Operating profit was 16 per cent higher at HK$20.05 billion, compared with HK$15.72 billion previously.
Given strong growth in core profit, the company declared its second interim dividend would be increased to 72.5 HK cents per share, from 68.25 HK cents a year earlier.
Last year, it said it had achieved total contract sales of HK$12.9 billion, of which 50 per cent came from residential and 50 per cent came from commercial.
It said it pre-sold One HarbourGate's West Office Tower in Hung Hom and West Retail Villa in November to China Life for HK$5.9 billion.
"This en-bloc transaction marked the third en-bloc deal in three years, totalling HK$16 billion in sales," according to the company statement filed to the Hong Kong Stock Exchange on Thursday.
One HarbourGate comprised of two grade A office towers and two retail villas, providing a total gross floor area of 673,000 square feet. In addition, The Parkside's retail podium, with a total of 51,000 sq ft gross floor area, was sold en-bloc for HK$500 million.
It said it has total land bank under management amounted to 8.7 million sq ft as of December 31.
It won two residential sites in Lohas Park with a total gross floor area of 1.9 million sq ft last year.
Turnover rose 40.24 per cent to HK$57.43 billion last year.
In a filing with the Hong Kong Stock Exchange, Wheelock said revenue from property increased 96 per cent to HK$33.71 billion. The increase was mainly driven by the sale of grade-A office project, One Bay East, in Kowloon Bay and The Parkside.
Wheelock shares ended Thursday's trading session 0.9 per cent lower at HK$32.95 after the results announcement.