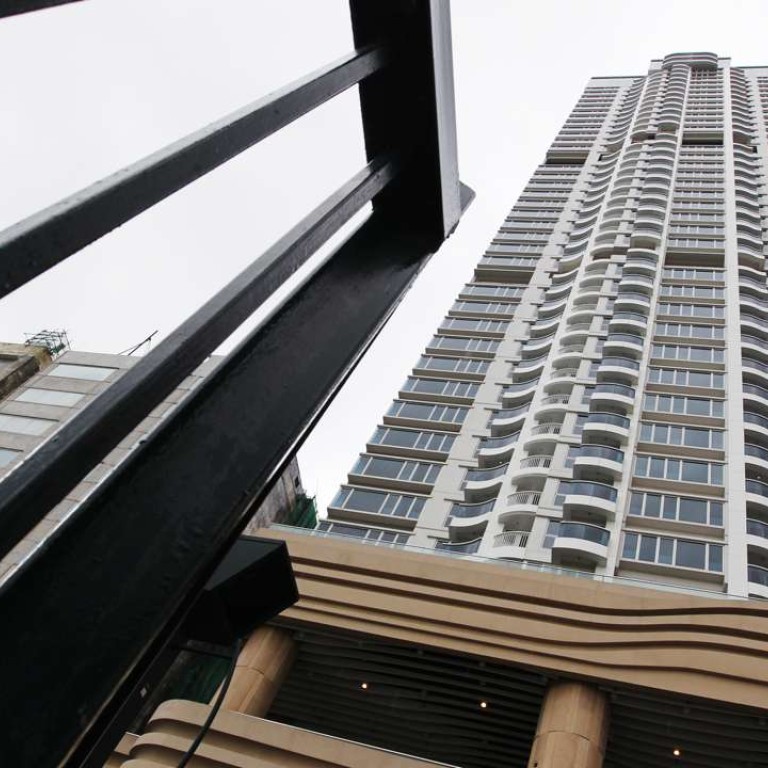 Kerry Properties reports 2015 core profit slides 21 per cent
Underlying profit pressured by lower property sales in Hong Kong and mainland China
Kerry Properties said its underlying profit plunged 21 per cent last year to HK$3.48 billion due to lower property sales.
In a filing with the Hong Kong stock exchange on Friday, the company said core profit, excluding revaluation gains on investment properties, totaled HK$3.48 billion last year, compared to HK$4.38 billion in 2014.
Property sales fell 66.85 per cent to HK$1.21 billion last year, compared HK$3.65 billion in 2014.
The sharp fall in property sales was mainly due to the sale of investment properties, which fell 91 per cent to HK$120.84 million last year, from HK$1.38 billion in 2014. Gross rental income, however, edged up 18.54 per cent to HK$2.94 billion last year, from HK$2.48 billion in 2014.
"During the year, the local real estate market came under pressure from slowing business activity and global economic uncertainty," Kerry Properties chairman and chief executive officer Wong Siu-kong said.
The latest weekly data showed Hong Kong home prices tumbled 2.5 per from the prior week, bringing the cumulative decline since its peak in September to 13 per cent.
The Centa-City Leading Index, which tracks secondary home prices at 100 estates, showed prices fell 2.15 per cent week on week to 127.5 for the week to March 13.
"It is the largest fall in a single week since November, 2008," said Centaline Property Agency.
Kerry Properties, however, remained upbeat with the market outlook.
"As most new units coming to market in 2016 will be in the mass sector, the group's portfolio of luxury projects will remain resilient. Management is confident that, with a pipeline of prime-quality properties in upscale locations set for launch, the [Hong Kong property] division will maintain its sales momentum in the company year," he said in the company statement.
Commenting on the mainland property market, Wong said he was upbeat on the outlook given the recent removal of restrictions on home purchases in some cities.
"With its loosened macro control, first-tier cities and provincial capitals are expected to record an improved performance in the coming years," he said.
Kerry Properties said its turnover tumbled 29.12 per cent to HK$10.39 billion last year. The developer declared a final dividend of 60 HK cents, the same as in 2014.
Net profit dropped 18 per cent to HK$5.53 billion for the year to December due to smaller revaluation gains on investment properties.
Kerry Properties shares rose 0.48 per cent to close a HK$21.10 on Friday.