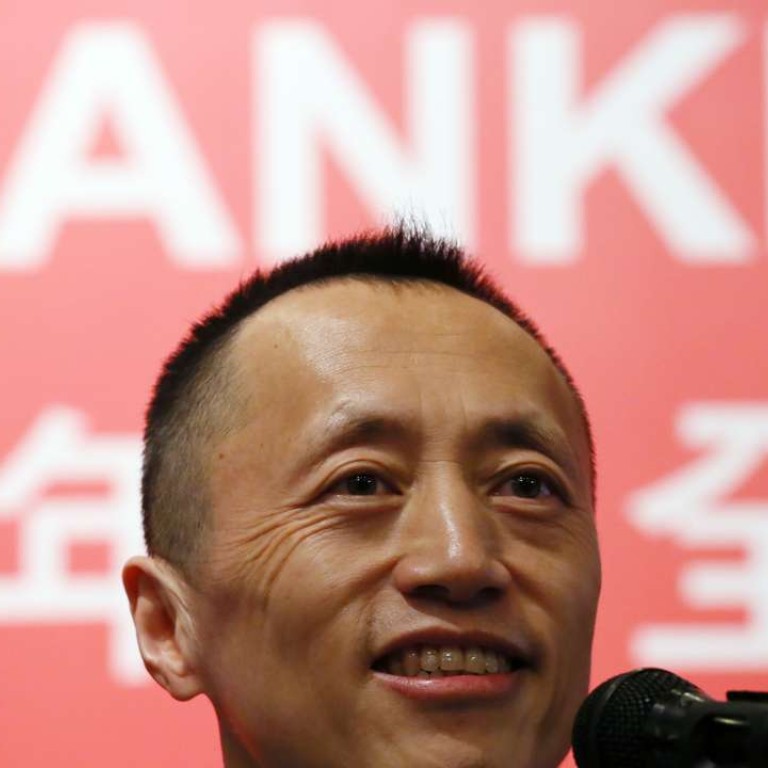 New

|
Vanke defends handling of its proposed deal with Shenzhen Metro
China Vanke has defended its handling of a proposed mega deal with Shenzhen Metro Group, saying it had taken the necessary steps to inform shareholders of its intentions, following mainland media reports that China Resources felt they had been left out of the consultation process.
The mainland's largest homebuilder said in an e-mailed statement on Friday that it had been in touch with China Resources about the non-binding preliminary agreement with Shenzhen Metro, adding that it had followed a protocol of reaching out to its major stakeholders.
The preliminary agreement with Shenzhen Metro includes an asset acquisition of up to 60 billion yuan from the subway operator and a potential share sale.
The statement came one day after mainland media reported that state-owned China Resources complained about not being consulted on the transaction.
China Resources, one of the single largest shareholders in Vanke, is the long-time supporter of Vanke chairman Wang Shi and his management in a takeover battle against Shenzhen conglomerate Baoneng.
With a 24.26 per cent stake, Baoneng is the single largest shareholder in Vanke.
In what was seen as the latest twist in a prolonged fight for control of the developer, representatives of China Resources told mainland media China Business News on Thursday that the Shenzhen Metro plan was not discussed or voted on by the company's board.
The complaint raises concerns whether the state-owned enterprise will support the proposed deal, which is seen as a strategic move by Vanke to prevent a hostile takeover by Baoneng.
If the deal proceeds, Baoneng's stake could be diluted to 19 per cent after the restructuring, according to market estimates.
Vanke said that it wasn't necessary to gain approval from the board or its shareholders as the agreement with Shenzhen Metro is non binding.
Vanke said in the email that senior managers had informed China Resources of its intentions during a visit before the Lunar New Year.
Still, the developer pledged to improve communications in future.
"We still need approval from the board of directors and approval from shareholders on how to proceed with the deal," the company said in the statement.
On March 13, Vanke said it had signed a preliminary agreement to acquire up to 60 billion yuan (HK$71.4 billion) worth of property assets from state-owned Shenzhen Metro. Vanke plans to issue new shares to help fund the deal so that a private placement to be taken up by the transit group would make it one of Vanke's largest single stakeholders.
On March 12, the two companies had signed the non-binding memorandum of cooperation, which did not mention share sale price or share sale percentage.
Vanke's A shares in Shenzhen will remain suspended for three more months after shareholders voted on Thursday to back a company request to extend a trading that began in December.