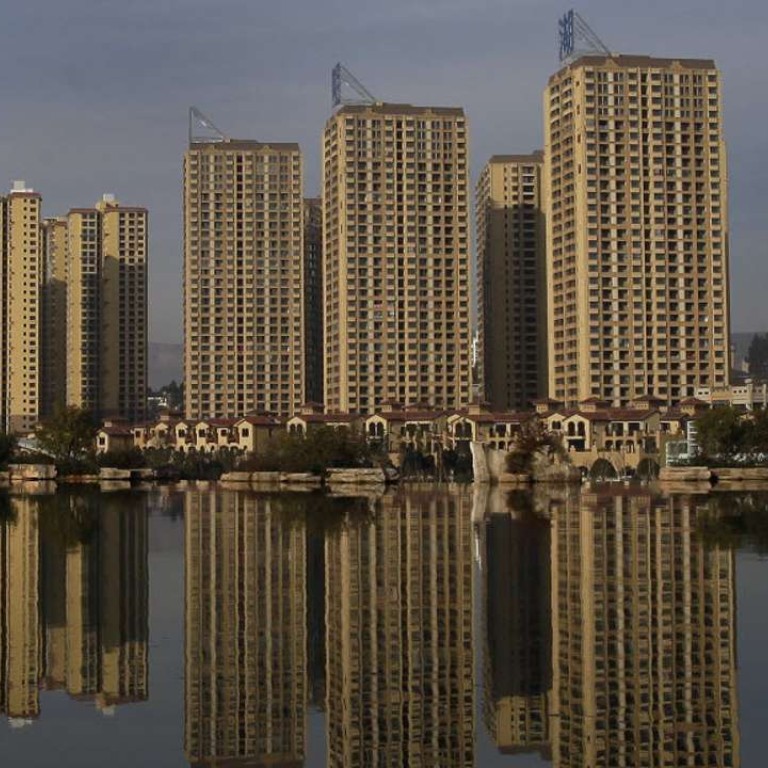 Lesson learnt, Chinese developers build up currency defence
Unexpected yuan depreciation last year resulted in huge foreign exchange losses for Chinese developers with heavy exposure to bonds denominated in US dollar, but their situation may improve this year as these companies are tapping the domestic bond market and taking measures to avoid currency hits.
A number of Hong Kong-listed Chinese developers saw net profit for last year eroded by exchange losses, with some reporting losses of more than 1 billion yuan (HK$1.2 billion).
Guangzhou R&F Property eked out a tiny profit despite a 28 per cent jump in revenues as it lost 1.21 billion yuan as a result of the yuan's depreciation. Shanghai-based Shui On Land's earnings plunged nearly 60 per cent due to 1.31 billion yuan of forex losses. Leading developers such as Poly Property and Agile have posted profit warnings for similar reasons.
"Developers' margins have already been on the decline in recent years. Forex losses only made that worse," said Alan Jin, property analyst at Mizuho Securities.
Surging land costs in Chinese cities and slower appreciation in property prices have been weighing on the industry bottom line. The sudden yuan depreciation last year was not only an added drag on the balance sheet but also substantially raised future interest costs for developers.
Jin said developers were caught on the wrong foot by the central bank's sudden move to depreciate the yuan, but added that they would find themselves in better shape this year as they increasingly exit offshore bonds and increase the proportion of yuan-denominated debt.
Yuexiu, a Guangzhou based state-owned developer, has said it will reduce its foreign exchange position from last year's HK$20 billion to HK$6 billion by the end of this year by expanding its onshore debt.
China reopened the domestic bond market to developers at the end of 2014, providing them a new source of liquidity at a cheaper rate than offshore debt.
Developers with projects overseas have also now woken up to the need for currency hedging tools as the days of one-way bets on the currency are clearly over.
"We did very little foreign exchange hedging last year. This year we have already locked in a currency rate range for US$2 billion," said Wu Jianbin, chief financial officer of Country Garden.
Country Garden last year lost 942 million yuan because of currency volatility. With projects in Malaysia and Australia, it has heavy international exposure, making it imperative for the company to seek protection against forex volatility.