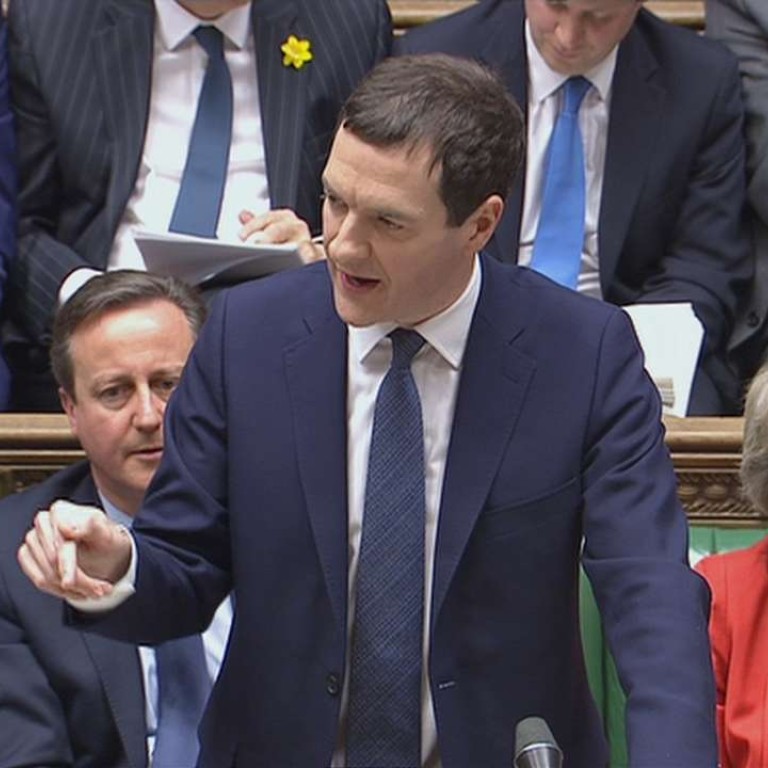 London property market still attractive for investors despite stamp duty surcharge
New stamp duty tax on second homes in the UK won't deter overseas buyers who recognise that buying London property is a solid, long term investment
When UK Chancellor George Osborne gave his latest budget speech this time last week, overseas investors eyeing London property paid attention.
From April 1 they'll pay more in tax after plans for a 3 per cent stamp duty surcharge on buy-to-let and second homes got the government green light.
The so-called "second homes tax" means anyone who snaps up more of the city's red-hot bricks and mortar will need to stump up more cash upfront.
On the average London flat worth £532,758 (HK$5.9 million) that amounts to HK$362,934 in stamp duty rather than the HK$185,112 payable previously – an extra HK$177,822.
It has been dubbed punitive and left pundits dubious about what it means for the London's property market. So what does it mean for overseas investors?
Speculation has been rife since late last year that the mooted Stamp Duty Land Tax (SDLT) changes will take the heat out of the investor market.
Investors who tuned into the Chancellor's speech could well be turned off. Yet the London property market is still worth a closer look.
There's a rather poignant old Morgan Stanley advertisement that read: "You must pay taxes. But there's no law that says you gotta leave a tip."
Yes, higher rates will give overseas investors food for thought. But does it follow that overnight, London no longer provides value? Far from it.
Here are my five tips why London property is still a sound investment.
First, although buyers are liable for settling the stamp duty bill, in practise it is sellers who more often than not are forced to absorb the costs. Purchasers are often able to negotiate the equivalent off the asking price, or more. Expect to see more cash back offers from developers, too.
For buyers with a long-term investment outlook there are deals to be done.
Second, money always follows transport and infrastructure initiatives such as Crossrail, to be completed in 2018, are driving areas of accelerated growth. Investors with property in the likes of Farringdon, Shoreditch, Clapham and Stratford all stand to benefit from the halo effect of better connections.
The same is true for more affluent areas such as the exclusive Notting Hill where we have The Imperial, a unique collection of 16 luxury apartments. Here property prices have jumped over 40 per cent in five years and are forecast to continue rising with Crossrail coming to nearby Paddington station.
Third, regeneration is seeing new pockets of untapped potential, from the city centre to the suburbs, emerging as hot-spots for the next generation. Take Blackheath and Harrow as just two examples, where prices have surged over the last three years by 27 and 32 per cent respectively.
Trend-spotting investors can get a foot on the ladder and be one step ahead.
Fourth, money is cheaper to borrow. A buyer from Hong Kong today is spending 20 per cent less than two years back simply on currency rates.
That's to say nothing of advantageous access to favourable mortgage rates. For all the talk about the current value of the pound, the benefits add up.
Last but by no means least, the potential for capital growth remains strong. One of our current developments, Islington Square, sits in an area of North London that has seen prices jump by over 18 per cent in the past year.
London property values are expected to rise by 4.5 per cent a year over the coming five years. Estimates suggest tenants will pay 34 per cent more in rent within a decade.
The fundamental truth is unchanged. The vast supply-demand gap looks set to remain or get even wider, seeing values continue to rise.
So, is the stamp duty "hike" a blow to the investor market? To my mind, no. Do overseas investors need to do more homework first? Absolutely.
Yes, the tax increase means upfront costs will be higher. But with currency swings, discounts and the ability to offset against capital gains tax, the smart money is still far better off in London property than any other asset class – be it the stock market, savings account, bonds or oil.
For some, stamp duty may prove a distraction from the bigger picture.
For astute investors in Southeast Asia, all roads still lead back to property – and the London market without doubt remains a sound, solid investment.
Neil Jensen is the Hong Kong-based regional director, Asia, of London property agent Fraser & Co