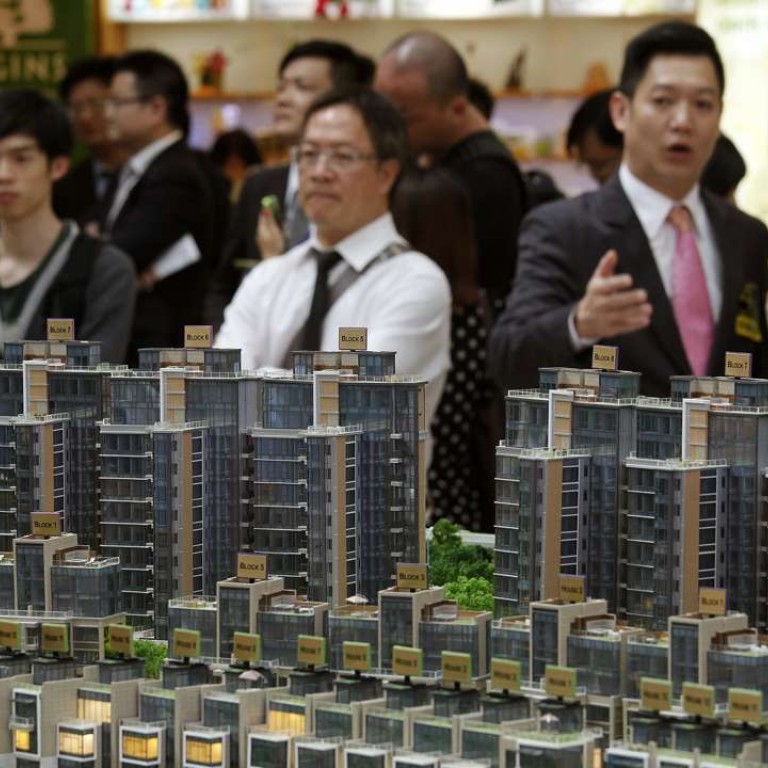 Hong Kong developers cut back land purchases as they accelerate new projects to hit sales targets
Cautious approach to land banks comes as the housing price correction deepens amid ample supply of new flats and a slowing economy
Hong Kong's major developers are expected to slow the pace of their land acquisitions while ramping up efforts to increase sales, including lower selling prices if necessary, in a bid to meet annual sales targets, industry experts say.
The caution in building up land banks comes as the city is undergoing a deepening housing price correction that is driven partly by an ample supply of new flats and a slowing economy.
"Previously, Hong Kong developers would replenish land after selling down one project but now they may wait until two projects have been sold," said Alfred Lau, an analyst at Bocom International.
At the same time, developers are accelerating their property sales as they still lag behind sales targets.
"As they rush to meet sales targets, it intensifies the competition for buyers and forces developers to release projects at lower prices," he said.
Li Ka-shing, chairman of CK Property, said the group would focus on acquiring land at opportunistic times and at reasonable prices by following a disciplined approach to land acquisition.
"The group will manage and optimise its land bank actively in step with market conditions and in tune with its needs for medium and long-term development," he said in the company's annual result announcement released last Thursday.
Alvin Cheung Chi-wan, associate director at Prudential Brokerage, said the conservative stance taken by developers towards their land banks was due to the market outlook which is clouded by growing uncertainties.
"It also reflects that property prices have not found their floor yet. The market is widely expecting home prices will drop a further to 10 to 20 per cent," said Cheung.
With demand weakening amid the bleak economic outlook, major developers' flat sales are still way behind their annual targets.
Sun Hung Kai Properties and New World Development indicated they have only reached 35 per cent and 28 per cent respectively in their annual sales target.
Despites adding incentives, developers remained difficult with lower sell through rates as home seekers stay on the sidelines.
On Saturday, K Wah International and Sino Land's joint venture development, The Spectra, located close to West Rail's Long Ping Station, sold less than 40 per cent of the 338 units on offer.
It was the poorest performance seen in the district since October, say agents.
"Developers are trampling over each other and it makes the prospect for the market even more worrying," said Centaline Property Agency's residential department managing director Louis Chan Wing-kit, referring to the rush by developers to release new projects at lower prices to entice sales.