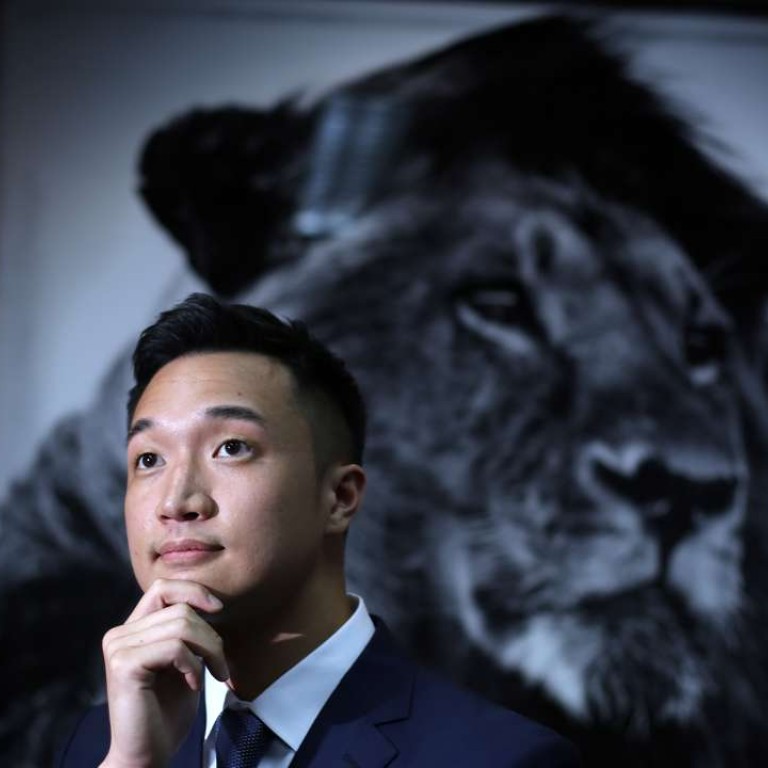 K & K puts money from divestment of Singapore hotels into Hong Kong property
Developer has paid HK$6.3 billion for three residential sites in government tenders in past two years
Private developer K & K Property built up a war chest of nearly HK$9 billion in 2013 by divesting two hotels in Singapore and ploughed the money back into the Hong Kong residential market, regardless of rising competition.
It has spent HK$6.3 billion acquiring three residential sites in government tenders in the past two years.
Chief executive Kino Law Kin-yat, a grandson of late Bossini founder Law Ting-pong, says he is confident about the property market's prospects despite what he described as a "short-term hiccup".
"Hong Kong's economy is getting worrisome but we're still optimistic about the long-term development of the city," he said. " Home prices may go up and down within a range of 10 per cent."
In the medium to long term, he said the market would be supported by solid housing demand.
Taking advantage of the eagerness of the administration of Chief Executive Leung Chun-ying to increase land supply since 2012, K & K has won three residential sites, ranging from a small plot for the building 18 units in Tuen Mun to one capable of accommodating 800 units in Kowloon's Kai Tak area.
"We have been actively participating in most government tenders," Law said.
The small developer surprised the market on March 15 after it beat 11 competitors, including Sun Hung Kai Properties and Cheung Kong Properties, the city's two biggest developers, to win a luxury residential site in Wong Ma Kok, Stanley, for a stunningly low price.
It secured the site for HK$2.81 billion, representing a land cost of HK$12,435 per square foot. The sale price was 27 per cent below the low end of the HK$3.8 billion to HK$5.43 billion range forecast by surveyors.
Law said the firm planned to invest a total of at least HK$6 billion, including the land cost, to build 60 to 70 houses ranging in size from 3,000 to 5,000 sq ft.
The government awarding the site at such a low price has increased market wariness, as it indicates cautious major developers are opting not to make aggressive bids due to the bleak economic outlook.
However, Law said K & K had set its eyes on the site due to the scarcity of land supply on the south side of Hong Kong Island.
"Most of the government sites offered for tender are either in Kowloon or the New Territories," he said. "This site can be developed into top-notch houses, each with a spectacular sea view."
But he conceded that slope maintenance could increase construction costs to about HK$10,000 per square foot, raising the total cost to HK$23,000 per square foot.
"As we plan to build super deluxe houses on the site, the use of top quality materials will also increase construction costs," he said.
Law said K & K's expertise in developing and managing luxury hotels in Hong Kong and Singapore could be of benefit in the Stanley housing development.
"We are positioning ourselves as a boutique developer," he said. "Services and designs are very key elements to win the hearts of customers."