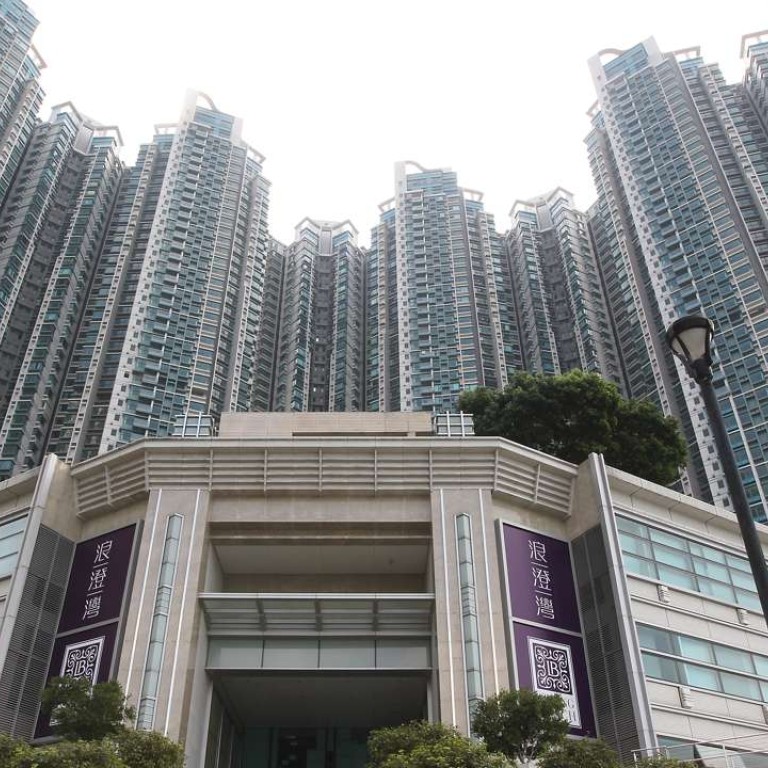 Hong Kong home prices to fall 19 per cent in the next 15 months, Nomura warns
Japanese brokerage says its worst case forecast is for a 60 per cent price slide
Hong Kong home prices are expected to fall a further 19 per cent through to the second quarter of 2017, but the decline could go even deeper in the event of yuan devaluation or an uptick in interest rates, according to Nomura.
Together with a 11 per cent decline from September's peak, Nomura's prediction amounts to a cumulative 30 per cent correction in home prices.
As there is yet to be any sign of abatement in the price cooling, Hang Lung Properties on Friday offered as much as 26.2 per cent discounts to boost the sale of its remaining units at Long Beach in Tai Kok Tsui for sale after leaving them empty for nearly 12 years.
A property market collapse would threaten Hong Kong's monetary and fiscal stability, which are two cornerstones of its small and open economy as a regional financial centre and international entrepôt, according to a Nomura report by analyst Kwon Young Sun.
"Property-related sectors (construction, financial and real estate) accounted for 25 per cent of GDP, related taxes accounted for 30 per cent of government revenues and related bank loans accounted for 30 per cent of total bank lending," Kwon said.
But the report said home prices could collapse by 60 per cent in a worst scenario in the event of a 30 per cent one-time devaluation of the yuan or 400 basis points of rate hikes by the US Federal Reserve over a two year period.
The gloomy market outlook coincided with several developers bringing existing stock to market. Hang Lung Properties released the price list of 36 units at Long Beach at an average HK$14,418 per square foot after factoring a maximum discount of 26.2 per cent.
Discounted prices for the flats, ranging from 562 to 863 square feet, would come to between HK$11,974 to HK$16,574 per square foot, or HK$6.81 million to HK$14.28 million.
The units will go up for sale on April 16.
Hang Lung said there are still 672 unsold units remaining at the Long Beach.
Separately, Kerry Properties announced it would team up with mReferral Mortgage Brokerage Services to provide a fixed mortgage rate of 1.8 per cent in the first year for buyers of Mantin Heights in Ho Man Tin to speed up sales. At present, home owners are being charged an effective mortgage rate of 2.15 per cent.
According to the arrangement, buyers of the first batch 108 units at Mantin Heights could save HK$3,473n in interest expenses in the first year.