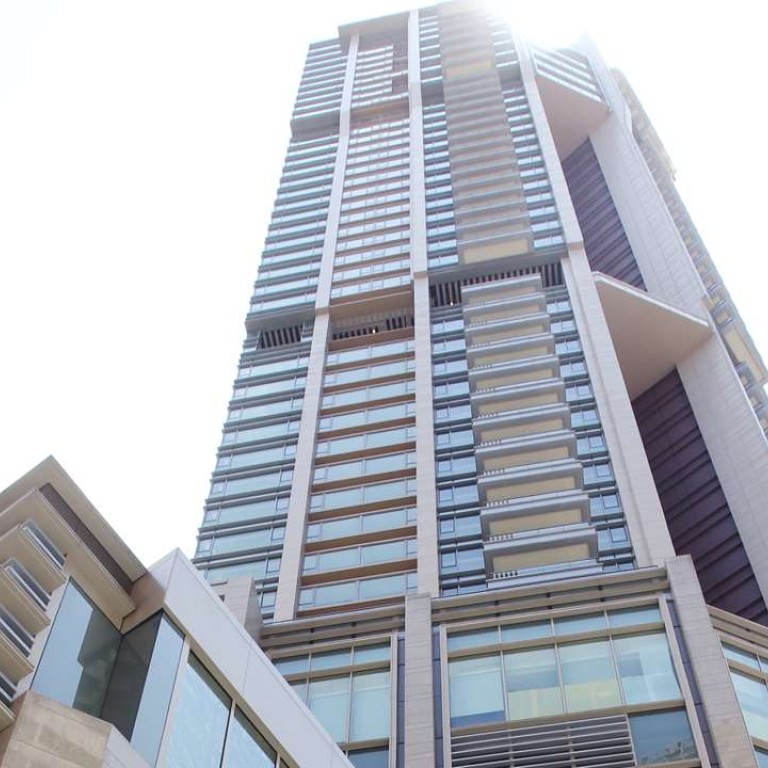 Foreclosed luxury flat at Hong Kong's 39 Conduit Road offered for HK$37m less than price paid in 2014
A distressed residential unit at Hong Kong's prestigious 39 Conduit Road luxury development in Mid-Levels will be offered for auction at HK$37 million less than the price paid for it in 2014, a discount of 27 per cent.
The 2,476 square feet unit at Unit B on the 39th floor comprising four bedrooms and a parking space will be auctioned with an opening bid of HK$98 million, according to Century 21 Surveyor, which has been asked by the creditor to conduct the auction on April 28.
The unit, according to Land Registry, was sold to United Sunrise Properties Development, owned by directors Yin Cong and Chan Wai Yung, for H$134.9 million in June 2014. Bank of Communications was the mortgagee provider, shows Land Registry document.
Yin Cong is a mainland Chinese with a Tianjin address.
"This is probably the most expensive distressed apartment put up for auction in the past two years," said Henry Choi, a director at Century 21 Surveyor.
Choi said most foreclosed properties put up for auction worth around HK$100 million are either commercial units or whole houses.
"As property prices fall, we see a rising number of distressed properties being offered for auction. Most of these are over HK$30 million and provide a great opportunity to bidders to snap up good property at 30 per cent below the market price."
Choi said the owner of the 39 Conduit Road flat had stopped paying mortgage following the second monthly instalment after he bought it two years ago.
After a protracted legal process to repossess the property, he said, the firm received the auction instruction from the bank only three weeks ago.
"Such a prestigious property will attract potential buyers such as chairmen or chief executives of listed companies. We have also contacted our partners abroad to liaise with interested parties to participate in the auction," he said.
The price will include a parking space worth more than HK$2 million, he added.
In October , a buyer who had signed an agreement to buy an eighth-floor unit for about HK$88 million – about HK$40,000 per square foot – terminated the deal. In the process, the buyer had to forgo the 10 per cent deposit of about HK$8 million. A week later, the unit was resold for HK$87.07 million.
Henderson Land Development's 39 Conduit Road has seen some of the most expensive apartment transactions in Asia.
In December, a 5,732 sq ft duplex flat at Unit A on the 46th floor comprising four bedrooms changed hands for HK$594.76 million, or HK$103,700 per sq ft, making it the costliest flat in Asia. The duplex comes with a 1,754 sq ft rooftop.
Separately, a house at Mount Nicholson luxury residential development on The Peak was sold for HK$740 million through tender on Thursday. Wharf Holdings and Nan Fung Development said House No 5 fetched HK$80,672 per square foot.
The house comes with a 1,567 sq ft car parking space, a 4,636 sq ft garden, a 1,530 sq ft rooftop, terrace and a private pool.
In February, 9,455 sq ft House 6 in the same cluster was sold for HK$830 million, or HK$87,784 per square foot.
b