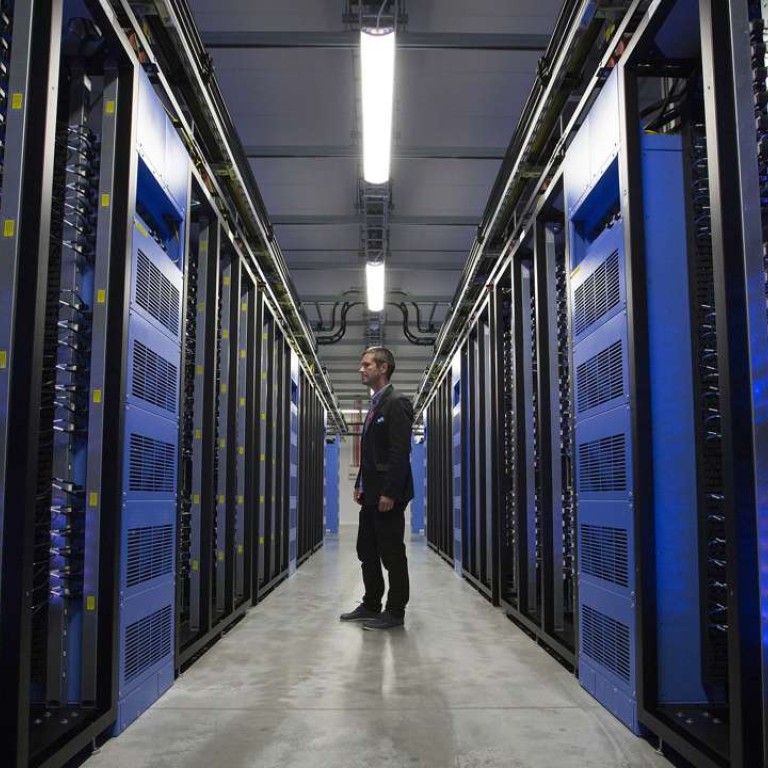 Hong Kong needs to be equipped for data centre industry boom
Today, many of our business and leisure activities are closely tied to technology and data, be it mobile apps and cloud storage or banking transactions and big data analytics. None of these would be possible without the back-end support of data centres.
The data centre industry is therefore rapidly emerging in Hong Kong and globally as one of the fastest growing sectors, with demand for data centre space from technology firms, telecom service providers, financial institutions and even small and medium enterprises (SMEs).
The capital investment required for the data centre sector is significant, and cities are eager to attract users to their market by offering suitable space. Hong Kong is no exception, with significant effort in the past few years devoted to capturing and nurturing these economy-boosting opportunities. However, the chronic shortage of space across all real estate sectors is a glaring barrier to Hong Kong's hope to further develop as a data centre hub.
Despite the limited land supply, Hong Kong is still being targeted by international investors, developers and occupiers due to its role as a gateway to China. Keppel T&T has recently announced a plan to co-develop an international carrier exchange in Hong Kong with PCCW Global. The 1,000 sq m telecommunications centre is expected to be completed by the end of 2016.
Mainland China players have also been active. China Mobile is operating a large high-tier data centre in Tsuen Kwan O industrial estate while China Unicom is due to open its flagship data centre close by. This estate is home to the bulk of high-tier data centres in Hong Kong.
The space requirements for data centres vary with respect to the scale of data to be stored and the specification of the devices. Nonetheless, big and small players find it equally difficult to secure suitable space due to low vacancy and a lack of available sites.
The number of purpose-built data centres in Hong Kong has increased substantially over the past few years, growing from 3.3 million sq ft in 2012 to 6 million sq ft as of the end of 2015. While this has been a challenge to some operators due to competition of new business, for the most part, take-up has been solid, particularly from Chinese e-commerce players.
However, with the expected accelerated growth of the industry in the mid-long run, supply in Hong Kong will not be sufficient without more proactive policy initiatives. If the momentum of growth continues, Hong Kong will be in danger of losing opportunities to other markets in Asia, such as Singapore, Taiwan and Japan.
It is encouraging to see that the government has recognised the urgent demand for data centre space. Efforts to set up the Data Centre Facilitation Unit some years back was greeted with praise from industry players. The government has also allocated three commercial sites in Tseung Kwan O for the establishment of high-tier data centres.
While the Industrial Revitalisation Scheme terminated last month as planned, the government announced the extension of the concessionary scheme for data centre developments, which had originally been scheduled to finish at the end of the first quarter of 2016. The approval time for waiver applications has also been shortened to around two weeks.
The government's continued promotion of data centre development is welcome news for this emerging segment. Converting industrial buildings to high-tier data centres can potentially unlock property values through increased rents.
Goodman, one of the largest holders of an industrial property in Hong Kong, recently disposed a 260,000 sq ft warehouse in Kwai Chung. The building has been mostly converted to a data centre based on the strong interest from many willing buyers for the asset, particularly international funds. In some cases, converted buildings have recorded rents in excess of 50 per cent higher than those achieved prior to conversion.
The feasibility of conversion depends on building specifications. Unlike other industrial users, the technical requirement of a data centre is a lot more complicated. The electricity consumption of a modern data centre is typically some 20 times higher than that of an office of the same size. The ceiling height has to be higher for cable trays to be installed overhead or inside the raised floor. Most available spaces tend to be too large or in proximity to certain hazards, such as petrol stations or chemical storage, which again rules them out for conversion.
The vertical nature of Hong Kong industrial buildings is also a challenge as modern data centre development tends to prefer large floor plates and significant common areas to instal equipment.
Based on their highly specific and detailed requirements, many investors and operators prefer to construct their own high-end data centres given the existing industrial buildings rarely meet their needs. To date, only one new data centre of 90,000 sq ft has been built following a lease modification.
That being said, our research indicates that over 800,000 sq ft of industrial buildings has been converted from warehouse to data centre in the past five years, with big names like Equinix, iAdvantage, PCCW and HGC leading the way. With more innovative designs and greater flexibility in terms of base building requirements, we still foresee further successful cases of conversion, particularly now with general warehouse rates stabilising.
Marcos Chan is head of research, Hong Kong, southern China and Taiwan at CBRE