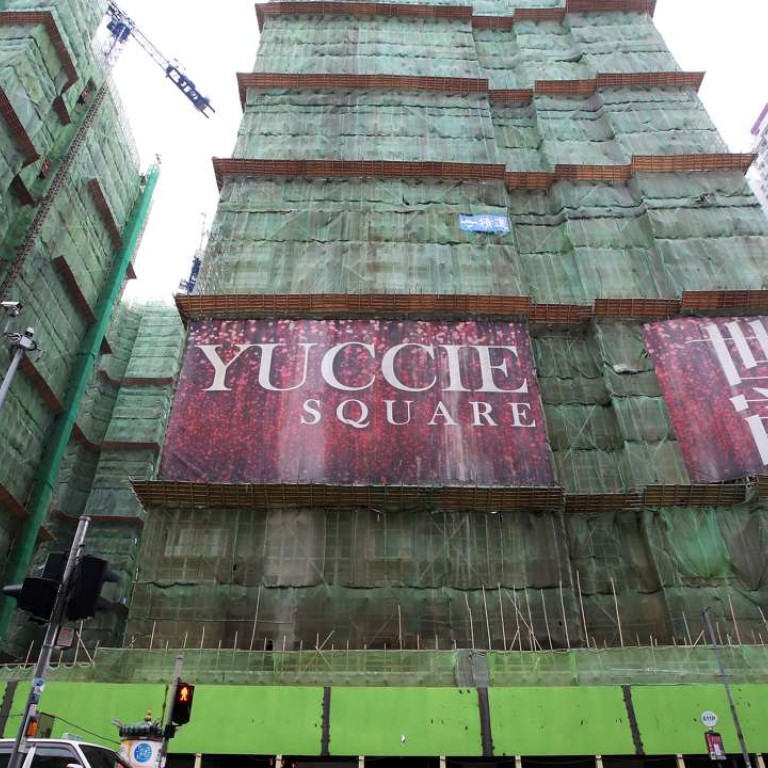 Hong Kong developer CK Property offers 80pc mortgage, to 'review' old prices
Li Ka-shing chaired Cheung Kong Property Holdings is following Henderson Land Development's example of mouth-watering mortgage offers as desperate Hong Kong developers look for innovative ways to clear unsold stocks in a slowing market.
CK Property is providing 80 per cent mortgages for 463 flats of the company's various projects, meaning buyers only have to pay a down payment of 20 per cent. It follows Henderson Land Development's offer of first mortgages of 95 per cent for buyers of the Wellesley luxury development, the South China Morning Post reported last week.
CK Property executive director Justin Chiu Kwok-hung announced the plan on Monday, with an aim to offload the unsold units of the company's five projects.
It is offering first mortgages of up to 50 per cent of the flat value and a second mortgage of 30 per cent through instalments of up to 25 years. The lending rate for the first two years is set at 2.25 percentage points lower than the prime rate – the lowest rate of interest at which money may be borrowed commercially – and at the prime rate for the rest of the years.
CK is offering these incentives for the 176 units of Stars By The Harbour,16 units of Viva, four units of La Lumiere in Hung Hom, 235 units of Yuccie Square and 32 units of La Mansion in Yuen Long.
"We hope this plan can help customers buy their homes as soon as possible..but we don't want to see buyers borrow beyond their capability," Chiu said, without explaining if the developer will conduct its own feasibility checks on buyers who will now borrow directly from it, rather than banks.
To mitigate default risks, the Hong Kong Monetary Authority requires banks to conduct internal stress tests on the personal loan business on a rise of 3 percentage points in interest rates.
When the property market falls, developers launch promotions to clear up inventory, CLSA analyst Nicole Wong said. CLSA expects Hong Kong home prices to drop 10 per cent this year.
"CK Property has little debt so it can grab market share by offering mortgages itself," Wong said. "The 20 per cent down payment provides a cushion, so it doesn't need to worry too much about homebuyers defaulting."
More market players in Hong Kong may launch promotions to speed up sales before home prices drop further, she said.
CK Property will review last year's price list and announce a new price list soon, Chiu said. He said the company does not expect to launch new projects this year, adding that it is focusing on sales in Singapore and in mainland Chinese cities such as Beijing and Shanghai.
"We are very satisfied with our sales performance in Beijing," Chiu said. He expects both sales and the number of units sold in the mainland to hit a 10-year high this year.