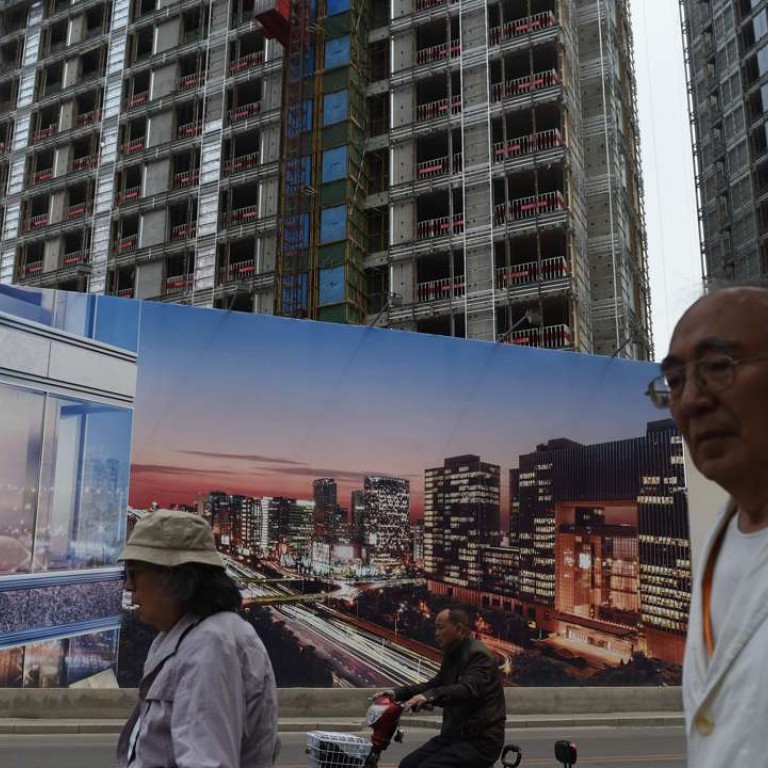 More Chinese cities report home price gains in April
Real estate prices began to cool in some cities, notably Shenzhen, where second-hand home prices fell 0.4 per cent for the month
New home prices rose in more mainland Chinese cities in April, with gains in smaller urban centres outpacing first-tier cities such as Beijing and Shanghai, according to official data released on Wednesday.
Analysts are warning of a correction in the cities where prices have jumped in the past year as the central government steps up efforts to cool down the real estate sector.
Prices of new homes last month rose in 65 of the 70 cities tracked by the National Bureau of Statistics, up from 62 in March. Prices fell in five cities, the bureau said.
The pace of price appreciation in April cooled in Beijing, Shanghai, Shenzhen and Guangzhou for both new and previously owned homes.
In Shenzhen, new home prices rose 2.3 per cent in April, compared with a 3.7 per cent gain in March, while second-hand house prices in the city contracted 0.4 per cent. Beijing's new home prices rose 3 per cent in April, against 3.3 per cent the previous month. In Shanghai, prices of new homes were up 3.6 per cent for the month, compared to 4.3 per cent in March.
Hefei, a mid-sized city in central China, topped the league table, with prices jumping 5.8 per cent for the month. In the past 12 months, new home prices in the city have risen 17.6 per cent. Xiamen, a southern port city, came in at No 2, with prices increasing 5.3 per cent in April from March.
"Price gains slowed in first-tier cities but picked up in second- and third- tier cities," said Liu Jianwei, a senior NBS statistician.
According to Liu, the average price growth among first-tier cities was down 0.7 per cent last month.
April was the first month after Shenzhen and Shanghai tightened homebuying restrictions, including raising the down payment ratio and introducing more stringent requirements for non-local homebuyers, which cooled the market substantially in these cities.
As the People's Bank of China has started to curb loan growth, analysts are in general not upbeat on the outlook for home prices in China's biggest cities, especially Shenzhen.
"Cities that have experienced more than 30 per cent year-on-year increases are more likely to have larger corrections," said Iris Pang, a Hong Kong-based senior economist for greater China at Natixis.
"The gains in Shenzhen could easily be wiped out when investors realise they are paying more than their Shanghai peers. I am forecasting a 37 per cent home price correction in Shenzhen this year," Pang said.
Shenzhen tops all other Chinese cities in property price appreciation in the past 12 months. New home prices in the city have soared 63 per cent compared to 34 per cent in Shanghai and 18 per cent in Beijing.
Elliot Clarke, senior economist at Sydney-based Westpac Bank, said property prices continue to diverge between China's developed and less developed cities, where prices have not picked up all that much. The government needs to maintain an accommodative policy for lower-tier cities while limiting excessive speculation at the top-performing ones, he wrote in a note on Wednesday.
With additional reporting by Sandy Li