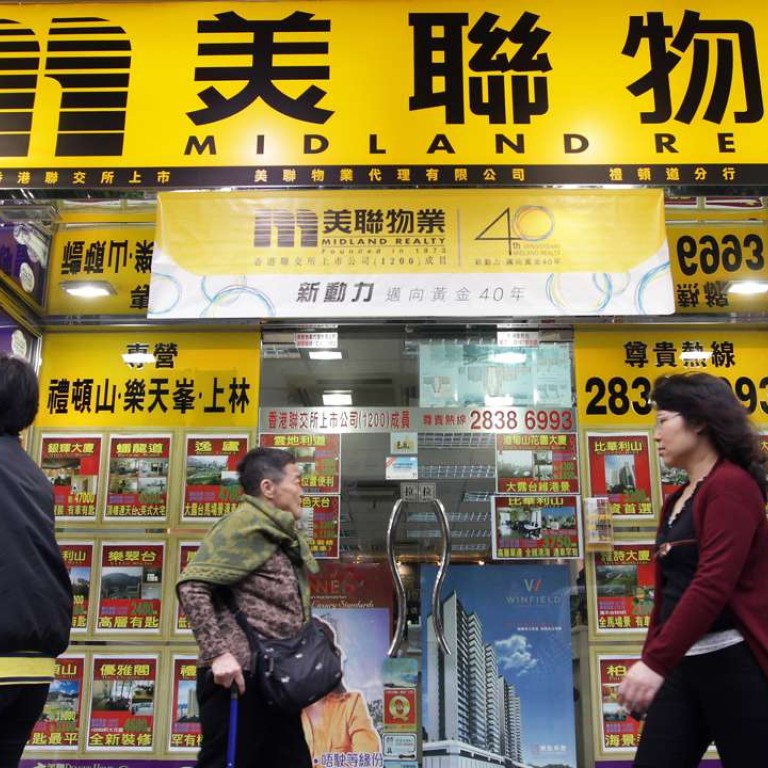 Hong Kong developers have sold HK$44.6 billion worth of new homes this year
Sales volume at highest level in 13 years.
Hong Kong developers had HK$44.6 billion in sales of new homes between January 1 and May 17, accounting for 44 per cent of the total transaction value in the residential market, according to Midland Realty. The last time that level was reached was in 2003.
The rise in the total sales value was mainly due to an increase in purchases of pricey luxury properties. The overall number of individual home sales declined.
The rise is mainly due to developers' discounts and mortgages that have lured potential buyers away from the secondary residential market," Buggle Lau, chief analyst at Midland Realty, said.
Overall residential transactions, including deals in the secondary market, totalled HK$102.3 billion for the period, Midland said.
Additionally, developers are also ramping up marketing to increase sales of luxury residential developments, which boost transaction values, he said.
During the review period, there were 531 flats sold, each worth more than HK$20 million.
Sun Hung Kai Properties luxury residential development, Ultima phase two, in Ho Man Tin were sold for between HK$18 million and HK$135 million in March.
Lau said he expects total transactions to in the primary market to continue increasing if more big-ticket transactions are concluded in coming months.
Despite the market registering an increase in total value, Midland said the actual number of unit sales declined and developers have deferred project launches.
From the 13,950 total residential sales as at May 17, new home sales accounted for 23.6 per cent, lower than last year's 29.1 per cent.
"Fewer new homes have been sold as most developers have deferred the marketing of projects due to sour market sentiment early this year. The sudden announcement of the yuan's devaluation and stock market rout scared home buyers from the market in January," Lau said.
Developers sped projects up after the Chinese New Year which started on February 8 because market sentiment improved.
"There will be bigger new projects scheduled to come to the market," Lau said. "Sales of new homes will pick up as long as developers continue to offer discounts and mortgage schemes to entice buyers."
In 2008, new home sales just accounted for 9.2 per cent of total transactions on the private housing market — the lowest in the past 13 years, the data from Midland Realty showed.
Owners in the secondary market have been forced to cut prices to speed up sales. A 1,046 square-foot unit at Primrose Mansion, Taikoo Shing changed hands for HK$18.8 million, or HK$17,973 per square foot. That's a fall of 14 per cent from 2014 when similar size unit sold for HK$20,841 per square foot.