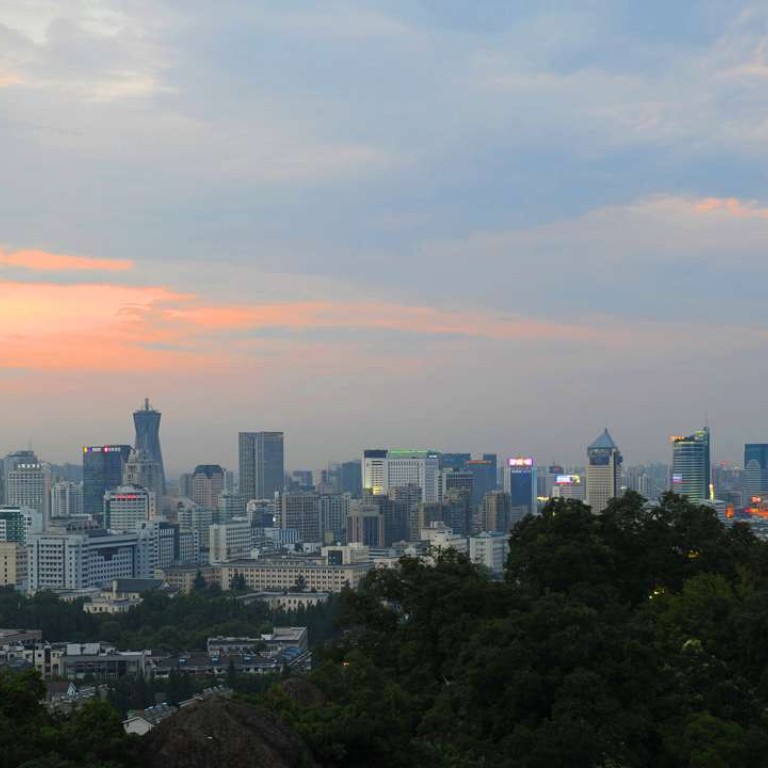 Rapid recovery in China's property market may not be sustainable as developers pile on debt
Record high price paid for land site in Hangzhou illustrates the trend as developers compete for limited new supply
Land prices in mainland Chinese cities continue to soar despite efforts by some city governments to cool down the market.
Property analysts said the rapid recovery in the country's housing market may not be sustainable partly because the credit profile of developers has not improved.
The latest record-breaking deal was seen in Hangzhou with a site sold for 12.32 billion yuan (HK$14.5 billion) on May 27, the highest lump sum figure paid for a site in the city. It is also the first site that has sold for more than 10 billion yuan in Hangzhou.
The site has a developable area of about 570,000 square metres, with the price paid being the equivalent of 21,576 yuan per square metre.
Developers have been competing for land amid a mainland Chinese property recovery, pushing up land prices to record high levels, especially in the first and second tier cities which face limited new supply.
City governments in Suzhou and Nanjing last week imposed a ceiling on land sale prices in an attempt to cool down the pace of growth.
"Local governments want to send a signal to the public as well as the central government that they are making efforts to cool off land prices," said David Hong, head of research at the Hong Kong office of China Real Estate Information Corp (CREIC).
"Such measures do not work in the long run as the market is determined by demand and supply rather than administrative measures," said Hong. He expected the growth in land price rises would slow in the second half after developers' strong buying interest in the first half.
Ratings agency S&P Global Ratings said the robust recovery in China's property development market may not be sustainable.
"The unevenness of a price rebound, competition for land reserves in top-tier cities, and increasing debt-fuelled expansion may hamper the sustainability of recent growth. Funding channels may also stop being so supportive," said S&P Global Ratings credit analyst Cindy Huang.
The property market had a strong start to the year, with over 60 per cent year-on-year growth in total sales during the first four months, according to S&P.
Despite the strong recovery in China's property market, the financial situation of developers has not improved, S&P said.
That situation won't be helped by the fact that developers have paid dearly for sites purchased this year. Up to May 19, 118 land parcels had been sold at steep premiums in the 22 top cities tracked by CREIC. Developers paid a premium of more than 100 per cent for nearly 60 of them while the premium reached 400 per cent for some.
This article appeared in the South China Morning Post print edition as: China land prices continue to sizzle despite curbs