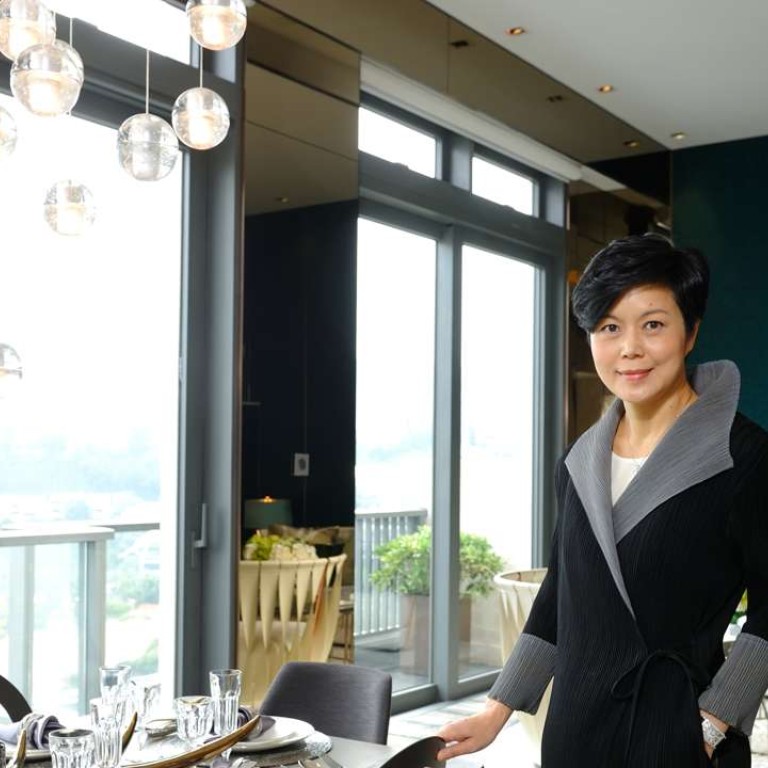 Tuen Mun sees rise in residential units entering the market, offering buyers a peaceful yet convenient location
New Territories town is experiencing rapid growth in the number of housing projects underway, with more new homes expected to become available soon
Tuen Mun, in the New Territories, is fast developing into a residential area. According to estimates, there are at least 10 residential projects underway, with most expected to be ready in the near future.
Property agents and developers say that supply
in this district is expected to grow over the next two to three years. Estate agents expect new homes to be reasonably priced to attract first-time buyers, families upgrading to a larger home, and investors seeking buy-to-let properties.
HKR International and Nan Fung Development say they are ready to market their projects located at Wu King Road, and at the junction of Tsun Wen Road and Leung Tak Street, respectively, once presale consent is granted.
Nan Fung Development said earlier that the application for presale consent for Ori, a twin-tower, 370-unit complex, was in progress, and homes in this project were expected to go on sale in a matter of weeks.
Sun Hung Kai Properties has two projects under construction in Tuen Mun, located at Leung Tak Street and King Sau Lane, respectively. The Leung Tak Street project would offer 321 units that are mainly small- and medium-sized homes. It may hit the market in a few months after presale consent is granted.
A New World Development project is located at Heung Sze Wui Road, comprising about 100 units, but the date for sales has yet to be announced.
These five major housing projects combined would provide more than 1,700 units over the coming years, in addition to a serviced apartment block by CSI Properties, and a handful of low-density developments elsewhere across the district.
Expecting to secure a presale consent in the third quarter, HKR International says it is all set to market 2Gether, an apartment block comprising 222 units.
The majority of the apartments range from studios (270 sq ft) to two-bedroom units (520 sq ft), as well as a few three-bedroom homes of up to 760 sq ft.
Co-developed with Japan's Sumitomo Forestry, 2Gether is expected to be completed in 2018.
"The project occupies a seafront location that's very close to a multitude of recreational facilities and parks, including a government recreation complex and a bowling green," says Vivian Sze, general manager of sales and marketing at HKR International.
"It's an ideal home for those seeking a relatively peaceful and quiet place with the convenience of urban living."
The project is only a five-minute walk to the ferry pier, from where regular ferries depart for Tung Chung and Tai O on Lantau, and other regional destinations, such as Shenzhen's airport and Macau.
And when the tunnel linking Tuen Mun to the airport, which forms part of the Hong Kong-Zhuhai-Macau Bridge, is completed, it will take some 20 minutes to get to Chek Lap Kok from Tuen Mun.
"That being said, I believe the project will not only appeal to owner-occupiers and investors from across Tuen Mun, its location is also a big selling point to potential buyers from elsewhere who need to commute to the mainland and travel around frequently."
As with other market players, HKR International is willing to provide top-up financing to help buyers, especially first-time purchasers.
"Offering second mortgages to help buyers with their down payment is becoming a common sales tactic among developers," says Bernie Chan, a sales director at estate agent Midland Realty.
Given the large population and demographic structure of Tuen Mun, Chan believes it will not be difficult for the market to absorb the new stock coming up for sale.
Chan estimates that over 70 per cent of the buyers will be owner-occupiers.
Demand from local investors is also expected to be strong.