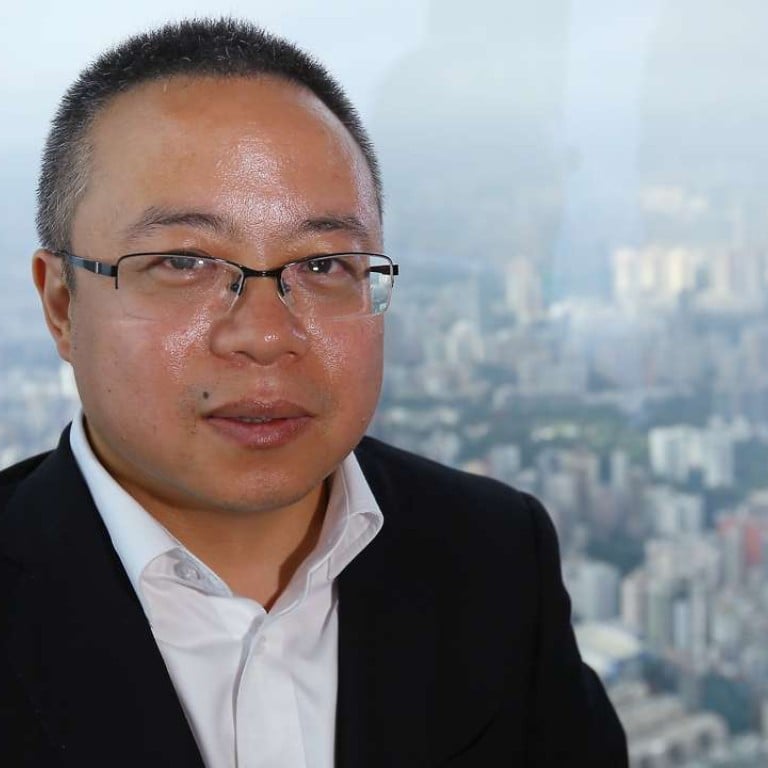 Chinese developer Modern Land finds green buildings more competitive in slow market
Founded in 2000, Beijing-based Modern Land is known for installing green technologies in its buildings, such as smog purifiers and noise reduction systems. As well, the company has accelerated its speed of expansion as president and executive director Zhang Peng is not satisfied with the current size. Modern Land has aggressively bought land in the open market in the past few months and Zhang said he is confident of the competitiveness of the developer's products.
Modern Land bought several expansive plots in Suzhou and Foshan recently. As some cities are already considering tightening policies in a bid to curb home prices, do you think your move is risky?
The cities we entered are very safe. If there are buying restrictions, it means the demand is restrained and there would be [a good] market. To say if the land is expansive or not, we need to see the area, not the entire city. The decisions we made came after careful study of the population net inflows, GDP growth and past average home prices. In Suzhou, the price of land purchased after us has already surpassed [what we paid], with some being 10,000 yuan per square metre more expensive.
We are not worried about selling prices as our products can have high premiums. On average, our projects are 3,500 yuan (per square metre) higher than others in the same area. Gross margins for our three new projects in Suzhou can reach at least 20 per cent without problem. When the market is not good, our green buildings are rather more competitive as clients have to make the best choice.
Is it easy to obtain land from a government public auction?
That's not easy. Public bidding has to take into consideration a lot of things, such as government development plans, the conditions and restrictions of the land and the prospects of the area. It is more like an opportunity. We will continue to participate in public bidding as it is a good way for branding and building consumer confidence. But it is not our focus. We are also seeking many different channels to take land, including acquisitions, restructuring and property funds. For example, we teamed up with a LCD panel maker and jointly acquired land in Hefei to build an industrial park and residential facilities. In that way, we got the land much easier and cheaper.
When entering a new city, we prefer cooperation with local partners as we are not familiar with local clients and resources. Our first project in Shanghai was through cooperation. Then we did the second project by ourselves as we already understood the market.
What will be your investment focus in the second half of the year?
Our strategic focus is Beijing, Shanghai, Foshan, Wuhan and Hefei city. But land prices in the first-tier cities are a bit overheated, so we are seeking more opportunities in those places that have value depression, for example Wuhan and Foshan. The recovery market sentiment is spreading from Suzhou, Nanjing and Hangzhou to these cities now. We are also looking at projects in Shenzhen and Guangzhou. But most opportunities are related to city redevelopment and it is not easy to find such projects as an outsider.
Your group has diversified into many different sectors such as virtual reality (VR) technology and property management. What is the purpose of this diversification?
We are not transforming the business, but are thinking of strategy upgrading. For long term growth, we need to maintain customer retention, which requires us to understand customer needs. For example, clients may want to know what the rooms they will live in look like – that's why we invested in VR property viewing. We also found there is increasing demand for overseas immigration among our clients, so we developed projects in the US which could help them obtain immigrant visas [by buying property]. These sub-businesses are all supporting our core business and bring better premiums to our property sales.
For our investment in the US, it is not just for short-term return, we have set a long term strategy there. As the population in China is ageing and while our country has a lack of sound retirement protection facilities and policies, we hope to learn retirement property experience from countries like the US and Canada, and introduce the know-how to China. Immigrant visa programmes is just a vehicle help us develop projects overseas with less capital. In the longer term we hope to become a whole life circle service provider.
Are you satisfied with the current scale of your company?
Certainly not. As a listed company, the capital markets and shareholders also want us to be bigger. We have maintained more than 45 per cent annual sales growth in the past three years. If the speed [of growth] gets too fast, our debt will increase. So going forward we hope to have a 35 per cent growth every year to maintain a sustainable growth. We aim to achieve 30 billion yuan in sales by 2018.