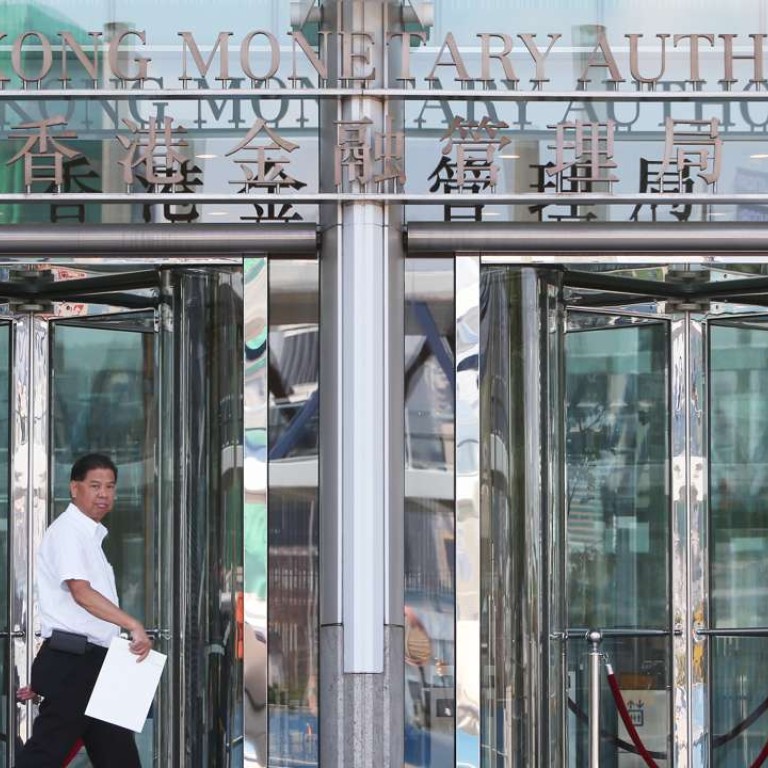 120 per cent mortgages? Lending schemes in spotlight as banking regulator flags concern over aggressive tactics to lure home buyers
Hong Kong's banking regulator has expressed concern over the ultra-accommodative financing schemes offered by some Hong Kong developers to entice home buyers, saying that it is studying whether controls are needed to help offset credit risk.
The Hong Kong Monetary Authority (HKMA) said it is monitoring the recent practises by developers, including financing schemes that provide prospective buyers with 80 per cent or more of a home's purchase price to drum up sales.
"Such loans provided by some individual developers have been increasing in multiples over the past year," HKMA Deputy Chief Executive Arthur Yuen Kwok-hang wrote in the authority's official website on Monday.
"While property developers are outside our supervisory ambit, the fact that banks lend to property developers which, in turn, provide mortgages to homebuyers, indirectly increases the potential credit risk faced by banks," Yuen wrote in the HKMA's opinion blog InSight.
"The HKMA considers this is a cause for concern, and therefore has been discussing with banks and studying the need of introducing appropriate measures with a view to strengthening the risk management of banks in respect of loans provided to property developers offering mortgage loans with high loan-to-value ratios."
It is the first time the HKMA has expressed concern since developers such as Sun Hung Kai Properties (SHKP), Henderson Land Development and New World Development, launched aggressive mortgage tactics to help bolster sales last year. The authority's warning also come just four days after SHKP announced an unprecedented home loan worth as much as 120 per cent of a flat's value without the need to submit income proof. The financing was tied to SHKP's project Park Yoho Venezia, in Yuen Long.
These financing schemes are arranged through financial units related to the developers. Such financial subsidiaries however are not under the direct supervision of the banking regulator.
Yuen urged potential home buyers to take comprehensive consideration as "the total interest expense for the entire term may more than double that under a bank's mortgage".
For example, take the case of a buyer who signed on for a HK$4.88 million flat at SHKP's Park Yoho Venezia and opted for the "King's Key 120" three-year financing loan of 120 per cent of net value, along with an option to extend for 25 years.
Over the course of the 28-year term loan the interest expense would s amount to HK$3.57 million. Under the standard lending practise from banks of 60 per cent, the interest expense could come down to HK$971,000. Banks are prohibited from offering more than 60 per cent of the flat's value for buyers of second homes.
Under SHKP's finance plan, the buyers' monthly instalment would increase from HK$10,491 in the first year to HK$25,251 a month from the second year. Buyers are only required to pay interest in the first year but must begin repaying interest and principal from the second year.
Home buyers opting for developer loans climbed to a peak of about 22 per cent, or 121 cases, of the total mortgage primary market in February, according to mReferral Mortgage Brokerage Services. The number dropped to 17, or 6.27 per cent of total loans for new flats, last month, partly due to fewer project launches, according to Sharmaine Lau Yuen-yuen, mReferral's chief economist.
"It is a kindly reminder to alert developers that the HKMA is taking a note of such eye catching financing schemes," she said.
A developer, who requested not to be identified, said big property companies have strong cash flow and no need to rely on bank borrowing to extend major home loans.
"Only a few developers are offering ultra-high financing loans to home buyers and the HKMA's reaction is mainly to tell the industry to discipline themselves," said the developer.