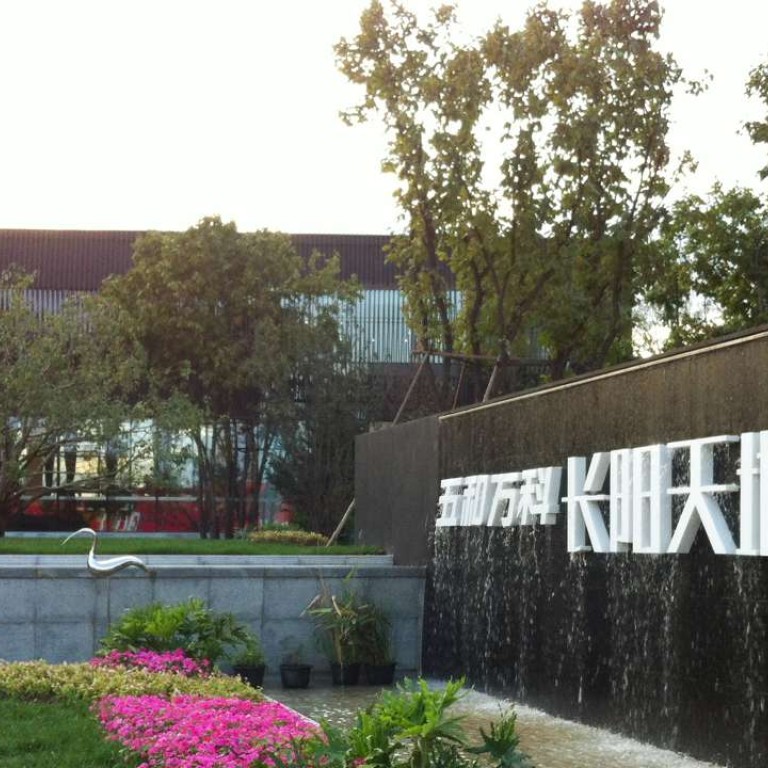 New

|
Shenzhen bourse questions China Vanke's proposed acquisition of Shenzhen Metro unit
More twists and turns in the battle between Wang Shi and China Resources for control over China's largest homebuilder
The stock regulator in Shenzhen has stepped in to study China Vanke's proposed 45.6 billion yuan acquisition of a unit of Shenzhen Metro Group, adding a new twist to the battle between Vanke's top management and state-backed China Resources (Holdings) for control over the country's largest homebuilder.
The Shenzhen Stock Exchange said on Wednesday that it was seeking clarification from Vanke for the mega deal, which could make the state-owned subway operator the largest shareholder of Vanke with a 20.65 per cent stake.
On June 19, Vanke announced it had conditionally agreed to acquire the entire equity interest in Shenzhen Metro Qianhai International Development from the subway operator. The unit owns three land parcels in the Nanshan district of Shenzhen, which have a total gross floor area of about 1.8 million square metres.
The regulator's move came as the tussle between Vanke's chairman Wang Shi and its second-largest shareholder, China Resources, was intensifying.
Shenzhen-listed Vanke said on Friday that its board voted 7-3 in favour of the acquisition after independent director Zhang Liping chose to abstain.
In a statement on its official WeChat account on Saturday, China Resources questioned the legality of the board's resolution, saying the deal needed the approval from two-thirds, or eight, of its 11 members.
The Shenzhen exchange said on Wednesday that it had asked Vanke to explain why Zhang abstained from voting.
If the acquisition goes ahead, the issued capital of Vanke's H shares in Hong Kong will drop below 10 per cent. The Shenzhen regulator said it had asked the developer to explain how it could meet the minimum public float requirement in Hong Kong.
The developer has until June 24 to reply to the regulator's questions.
Meanwhile, Vanke said Zhang's term as an independent director would end in August while Hai Wen also resigned as an independent director in December. But both will continue to carry out their duties until new directors are appointed.