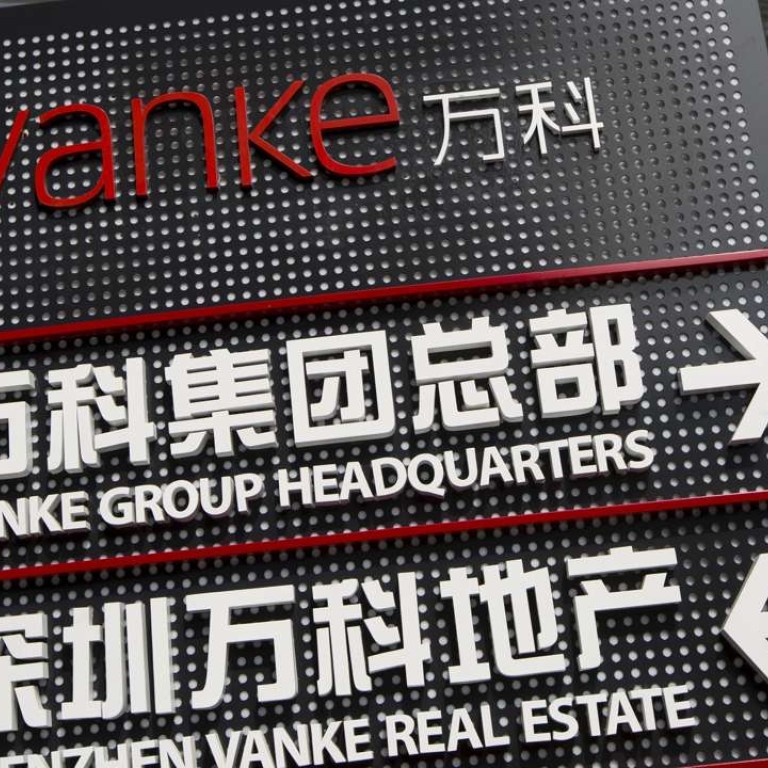 Opinion
Money Matters
by Shirley Yam
Money Matters
by Shirley Yam
Return of the Party ghost spooks Chinese corporates
Vanke takeover battle is a clear example of how the Communist Party is increasingly stepping into corporate shoes
What should have made headlines in the scramble for the control of China's top developer China Vanke is not whether its founder Wang Shi would survive. It is clear that his days are over.
Neither is it about who will win. It is a trade-off among the major shareholders' backers for control. Though the result will tell who will gain control, it will not give any inkling on who the ultimate winner would be.
But what is really alarming is the direct interference of the Communist Party in a battle that is essentially a commercial transaction in a non-state owned company and in a non-strategic industry.
According to mainland media, the Party committee of China Resources met a day before its board meeting and decided to oppose a defence plan proposed by Vanke's management. Three CRC representatives subsequently voted against the plan to fend off hostile bidder Baoneng Group in the Vanke board meeting last week.
To many business leaders, this was akin to turning the clock two decades back to when China's state sector reform started. It also proves that what the State-owned Assets Supervision and Administration Commission (Sasac) said, in an early article about giving the Party a say in corporate matters, is not just lip service.
It said: "Matters relating to macroeconomic planning, national strategic interest and national security must be discussed by the Party committee before the board and its management makes a decision.
That statement has proved to be more than real now.
If there are any illusions about Chairman Xi Jinping's reform plans for state-owned enterprises, then the Vanke episode should remove them once and for all.
But it also raises the moot question of "doesn't the Party have a veto power on just about everything". Yes, most would argue.
While there is no doubt that this has been true somewhat in the past, Party committees have of late been taking a back-seat, especially when it comes to mainland corporates. Other than the chairman moonlighting as the company's Party secretary, most Party committees have often left business decisions to the board and the management.
CRC's 15.24 per cent control in Vanke, which has always operated as a non-state-owned corporate in a competitive industry that has nothing to do with national security and interest, would have been one of those decisions.
The reason is simple. When the Party committee does decide to step in, the results have been devastating. CRC's handling of the Vanke scramble is no exception, Hua Sheng, an independent director of Vanke, said in an open letter.
Baoneng overtook the state giant as Vanke's largest shareholder in early December with an over 20 per cent stake. CRC had no defence to the outside challenge.
What followed was the management decision to issue controlling shares in the company to Shenzhen Metro in return for some prime assets. But such a move will dilute the stake of Baoneng, CRC and every other shareholder.
"CRC opposed the plan. Does it mean that (CRC) wants Baoneng (an inferior developer) to take control?' Hua asks in the letter.
"If CRC wants to stay in control, then what has it done to establish its credentials? It could have purchased more stake from the market and done several other things. But it did nothing and is instead opposing each and every move.
"CRC must realise that bygones are bygones. What it needs to do is to show its real cards. It should throw more light on what strategic assets and resources it can bring in to be a better strategic partner for Vanke in the decades to come, rather than Shenzhen Metro," argues Hua.
"If CRC votes down the proposal and (A-share) trading resumes, then investors will suffer as there is lack of clarity on several issues. Who is the controlling shareholder? Who is going to do something for the company?"
Any businessman would have found these valid questions. But the same did not matter much for the Party committee though.
Instead, what we are seeing is only the beginning of the return of the Party ghost. And it will continue to haunt the company at all levels.
CRC has increased its Party entities by 25 per cent to 1,393 in 2015. They are manned by 1,400 employees. Its 2016 target is to install one for each of its 1,788 business units, according to its website.
Hong Kong-listed SinoPharm Group has also amended its articles of association to include the establishment of a Party committee as well as facilitation of its activities. It pledged to set up one for its six regional offices. Many more companies are expected to follow suit.
It is obvious that the companies have very little choice in the matters as the Sasac, which used to talk of efficiency, says that "a strong Party leadership should be the pivot for reform of state-owned firms".
Like the companies, the state asset manager made the statement after a soul-shaking investigation by the Central Disciplinary Committee. Obviously it has faced flak for failing to install powerful party entities. Obviously, fear rules.
The name of the independent director in paragraph 10 has been corrected to Hua Sheng from Hua An.