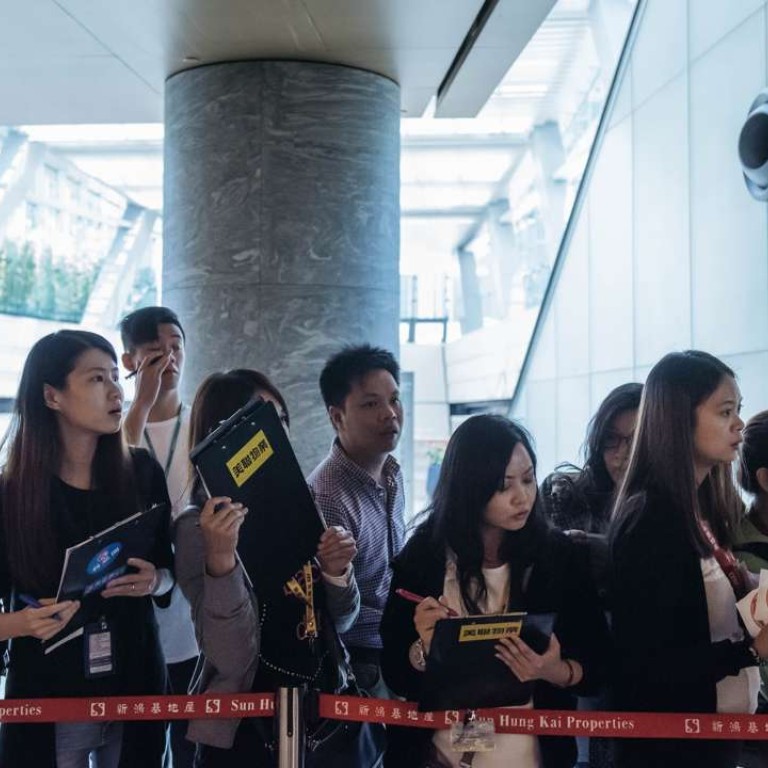 Sharp drop in property deals over first post-Brexit weekend
Credit Suisse suggests homebuyers holding back and looking for more concessions from sellers
Homebuyer sentiment in Hong Kong has wavered in response to Britain's vote to exit EU bloc last week, although experts maintain it is still too early to predict whether any "big fallout" will actually occur.
The Brexit referendum on June 23 shook consumer confidence in Hong Kong's property market, with the increased uncertainty reflected in decreased demand in secondary and primary markets immediately after the vote.
Transactions over the weekend dropped to a 20-week low, according to property agency Centaline Property Agency, which recorded five transactions in ten major secondary residential estates, down 55 per cent on a weekly basis.
A post-Brexit report published by global banking and financial services company Credit Suisse said that homebuyers were "holding back and looking for more concessions from sellers".
Research analysts Susanna Leung and Siu Fung Lung, meanwhile, said investors are "lowering their exposure in property amid the economic uncertainty".
JLL's head of research Denis Ma, however, cautioned such instabilities "do not show real change in the market, and should not purely be tied to Brexit directly".
He still believes it is too soon to tell how Hong Kong will react to Britain's instability and
"way too early for tenants to want to downsize".
But he still maintains the Hong Kong property market is attractive from a residential perspective.
"If you need a home, not a property for investment, the best deals are still in the primary market," he said.
Sun Hung Kai Properties (SHKP), a major Hong Kong property developer, cleared 182 units or 95 per cent of its Park Yoho Venezia development in Yuen Long over the weekend, mainly driven by end-users.
However, half the bulk-purchase buyers were no-shows and only 50 units were actually launched, which Credit Suisse said could imply SHKP's view of shrinking investment demand.
One very immediate effect of the Brexit, Ma also suggested, was strengthened local enthusiasm in British investment properties, after the pound's 30-year low drop following Brexit.