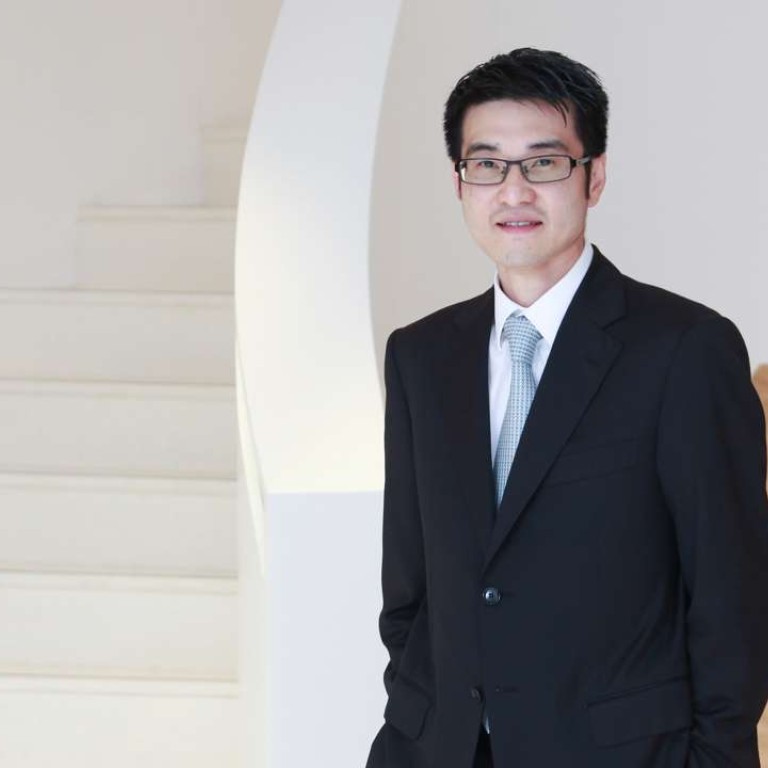 Rykadan chairman sees himself as a calculated risk taker
William Chan, chairman and chief executive of Rykadan Capital, is not a risk taker but rather a calculated risk taker in that he considers if the risk in the investment is worth taking and is manageable. Having participated in the gaming business in Macau prior to investing in Rykadan, Chan saw many people in casinos who blindly bet their money and ended in failure. Chan said he carefully manages every investment he makes.
What is your company's business model?
We are different from developers even though we also buy sites and build developements. Developers usually focus on replenishment of their land bank. Our business model is similar to an investment fund where we pursue a high internal rate of return (IRR) on each project. We do not have much of a land bank, but we add value in each project and enhance IRR. We also invite foreign funds to co-invest into our projects.
What was your company's debut project?
Rykadan Capital Tower in Kwun Tong was our debut project after we shifted from a fitting-out works contractor to property firm. We bought the industrial building and transformed it into a 25-storey office building with a gross floor area of 252,820 sq ft. Secured Capital Investment Management Japan, now part of PAG Pacific Alliance Group, is our partner. Our partner was surprised as this building achieved an IRR of more than 40 per cent as the economy picked up sharply after the Asian financial crisis. The company kept two floors and some car parking spaces for its own use and sold the rest of the building. We got a very good response. The official line is we sold out the rest in just a week, but buyers had committed to buy before the official launch date.
What made you shift the company's focus from fitting-out works to property?
We had a lot of fitting-out works in Macau but noticed the trend was slowing since 2011, hit by the weakening gaming business as China imposed its anti corruption campaign. I talked to my partner [Rykadan's executive director Tony Ng] and we agreed that it was time to sell the business while it was still making a profit. We got the capital to invest in property.
In the past five years, we have developed and sold out two projects. We are now selling the one at Wing Hong Street, Cheung Sha Wan, and still have one in Tai Kok Tsui. The performance is not bad.
What is the company's expansion plan?
We are thinking of being a fund manager by forming a real estate fund. Our business model is more similar to that of Phoenix Property Investors, which is headed by its co-founders Samuel Chu and Benjamin Lee. Their real estate assets managed and under management are approximately HK$50 billion. We hope Rykadan will grow to this size one day. We are in the process of building up a good track record and attracting funds to co-invest and then invest into us. We have support from family funds and institutional funds.
We will focus on commercial properties. Strata title sales are still not bad because supply is limited. Developers nowadays are rushing to sell residential properties. At the same time, we are strengthening our marketing team, building up good relationships with property agents such as Centaline Property Agency and Midland Realty. They help when the company launches projects.
What is your background? How did you make your first 'barrel of gold'?
I studied in the US and came back to Hong Kong in 2002. I served as a deputy chairman of Success Universe Group, formerly Macau Success (Hong Kong) from June 2004 to September 28, 2006. The company is engaged in the gaming and entertainment business with a flagship investment project – Ponte 16 . I gained some money at the time as the gaming business in Macau boomed. I also got support from my family at the beginning.
Your company doesn't have any land bank. Is that because it is too risky?
That is why we need to invest in every project very carefully. I witnessed many people losing a lot of money in casinos in my previous job. They blindly invested. Our investment risk is well calculated.
In the past five years, the property market in Hong Kong was extremely good with prices surging. But the environment has become more difficult now. That is why we also invest in overseas properties.
The group has invested in properties in San Marino, Pasadena and Arcadia in Los Angeles County in California. We have also invested in a commercial property located in London's Shoreditch district, the heart of the UK's technology start-up cluster.
London home prices are high but commercial sector performance is not bad. People are concerned about a decline in mainland buyers due to Beijing's tightening capital controls. In terms of large-sized acquisitions, we believe the Chinese government has set some hurdles. But for investments in the size of HK$10 million, I believe buyers will find their own ways to transfer money.