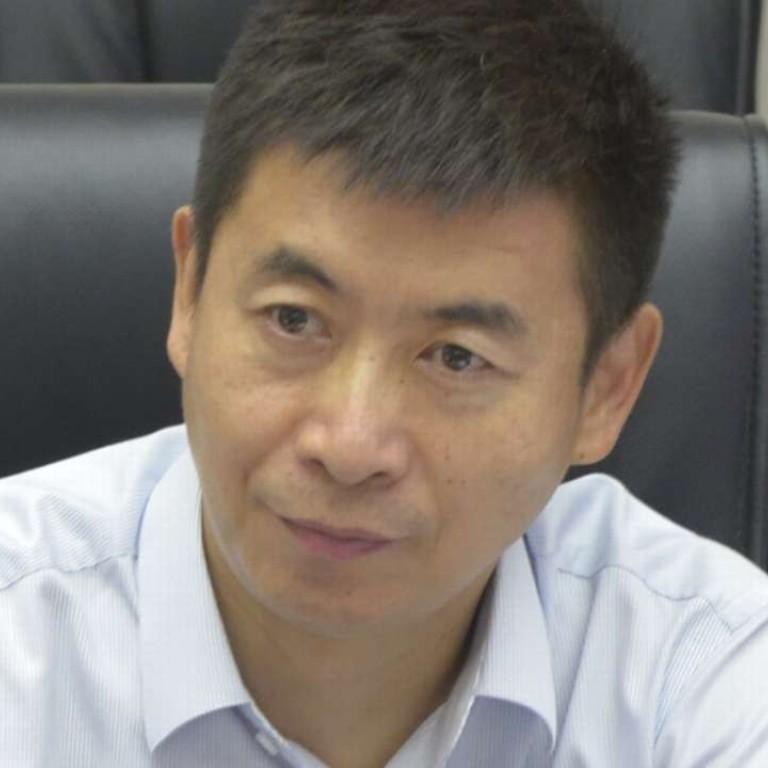 How Chengdu plans to become the financial centre of west China
In mainland China, Beijing and Shanghai have firmly established their undisputable positions as the country's financial centres, but now the battle lines are being drawn between China's second-tier cities. At least 25 mainland cities have set a target of becoming regional financial centres, with Chengdu also joining the fray. Fang Zhao, chairman of the municipal government-owned Chengdu Financial City Investment & Development, has pledged to build a "financial centre in west China".
Can you give us a brief introduction to Chengdu Financial City?
The City has three phases of development, with a total designated area of 5.1 square kilometres. The first phase has been completed and put into use. The second phase is expected to be fully completed this year. The third phase covers a much larger area and offers the biggest opportunity. What I will talk about [in this interview] mainly refers to the third phase.
How will the city position itself? What's your growth strategy?
I would emphasise the strategically important role of planning. Without planning, the City would grow recklessly and be doomed to fail. The first step is strategic positioning. Guided by Chengdu government's aim to transform the City into a hub for financial institutions' headquarters and realise a cluster effect, Chengdu Financial City finalised its position as the city's central business district – home to mostly financial businesses.
In terms of industrial planning, globally we drew inspiration from London, Dubai, Singapore and Tokyo. Domestically we drew inspiration from Beijing's Financial Street, Shanghai's Lujiazui and Tianjin's Yujiapu. Take the City of London for example, finance takes 40 to 50 per cent of the total business while ancillary service industries also take a large part.
As we finalised the industrial portfolio of the City – finance, ancillary services and commercial properties (such as hotels and shopping malls) – we designed physical outlets accordingly. We aimed high at the beginning, hoping the design would not be out of fashion decades later. We fully embrace the ideas of low-carbon, efficiency, and a vertical city. In practise, that means we pay a lot of attention to the skyline of the City, focusing on its spatial layout, mix of buildings and green space, instead of high-density development. We focus on connectivity above ground and underground, building tunnels and overpasses to connect the buildings vertically.
What types of financial businesses will be in the City?
To be honest, except Beijing, Shanghai and Shenzhen, all the second-tier cities' financial centres followed a homogeneous path: relocation of the city's financial regulators, followed by relocation of traditional financial institutions [such as] banks, securities and insurers, then came the ancillary services such as law firms and accounting firms. We think this is a phase that all cities have to undergo.
So far we are home to 329 financial institutions, with a combined investment of 42 billion yuan. 80 to 90 per cent of the properties in the first and second phase have been sold, and those properties' occupancy rate is 100 per cent, a sharp contrast with the low occupancy rate in Chengdu. The problem now is we have run out of space for potential tenants. Some financial institutions have settled nearby the City but can also enjoy the preferential policies.
We prioritise both traditional and emerging financial institutions. Personally I believe the emerging financial sector is the most vibrant and has a big impact on traditional ones.
What's relationship do you have with owners of specific buildings in the City and how can you make sure tenants in the properties that are sold fit your industrial preferences?
This is why I say industrial planning is really important. In the third phase of the City, we will finalise the purpose of a building before making architectural designs. For example, we plan to build several parks tailored for financial giants... to team up with China Union Pay to build a modern payment park. We plan to build a wealth management park that attracts private banking and asset managers. So for example, if they want a vault we could include the design in the initial period. It's not like building a featureless office building before looking for tenants.
For the six land plots in the third phase, we plan to co-develop with developers so the outer layers of the buildings will be in a unified fashion. It could avoid the phenomenon that every single building's outer layer is beautiful but disharmonious when put together.
Sometimes the spontaneous demand of the market may deviate from your priorities.
That's true. Growing fast is very important, as some opportunities vanish quickly once you let them go. But growing fast does not equal growing blindly. If developed recklessly the city could grow fully-fledged within 5 to 8 years, but we stick to the principle that businesses have to fit our priorities. It takes time to foster an industry. If we can't find appropriate businesses for now we would rather wait. If we're hasty and lease out all the space, the City could become a stagnant with little flexibility. We decide to grow a bit slower and reserve enough room for the future opportunities.
What's your revenue source?
Chengdu government paid management fees for our job of land development. We also receive revenue from properties of our own. We don't intend to hold massive proprietary properties though. We target to hold about 2 million square meters of proprietary properties. That's small compared with the whole project [which is] more than 10 million sq m of floor space. There is a target that 70 per cent of space for industries would be developed – not the same as owned – by us, and 70 per cent of residential space would be left for the private sector.
What difficulties to you face in navigating the company's course?
In the appraisal system of the Chengdu government, a key gauge is the number of locally-headquartered financial institutions. We attracted lots of big institutions headquartered in other cities but the number has its limit. This is why we want to foster emerging financial industries because these offer good potential for our home grown institutions. Only home grown institutions can help Chengdu boost its financial clout.