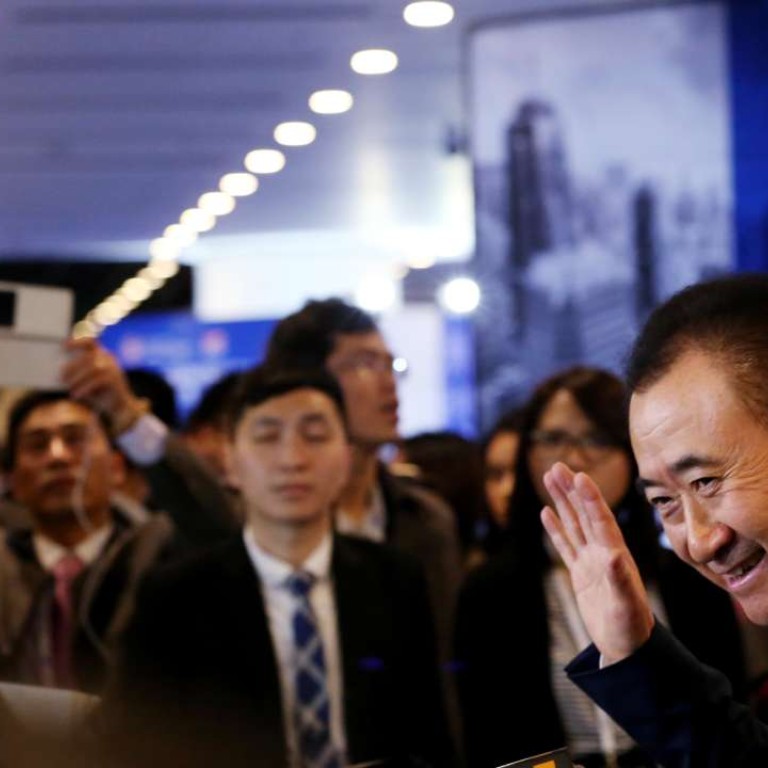 Real estate giants toast debut listing in Fortune 500
China Vanke, Wanda and Evergrande among 13 Chinese first-timers appearing in coveted corporate ranking
Three Chinese real estate companies have made it into the Fortune Global 500 list for the first time, after riding high on China's property market boom over the past year.
China Vanke Co, Wanda Group and Evergrande Real Estate Group are among 13 China-based firms making a debut appearance in the coveted listing.
Despite being mired in a fierce ongoing battle for control with its main shareholders, China Vanke's inclusion makes it China's, and the world's largest residential property company, with its $29.3 billion gross revenue in 2015 ranking it at number 356 in the Fortune 500.
Wang Shi, Vanke's chairman, had predicted earlier that his company would enter this year.
"There were a handful of real estate companies in the Fortune 500 before the 2008 financial crisis. After the crisis there are few. It is especially rare for a company focused on residential property development," Wang told an earlier conference.
But the revival of China's property market since last year means Vanke is now joined by two other Chinese real estate companies on the famed corporate league table.
Wanda Group, headed by chairman Wang Jianlin, is ranked at 385, with an annual revenue of $27.4 billion last year.
During the first half of this year, which Fortune did not take into account, the group continued its transition away from property into film, sport, finance and tourism.
Its cultural industry interests surged 57 per cent in value year-on-year in the first half, and are now worth 29 billion yuan, accounting for just under a quarter of its total revenue.
In a statement following the Fortune release, Wanda said it is now aiming to rake in two thirds of its revenue from services by 2017, and 30 per cent of its revenue from overseas by 2020, when it predicts its cultural industry revenue will reach 150 billion yuan.
Guangzhou-based Evergrande Real Estate Group has made its maiden appearance after revenue grew 53 per cent to $21.2 billion last year, ranking it at 496.
Besides the three new comers, China Resources Holding, China Poly Group, Greenland Holding Group and HNA Group are also included in the corporate league, though not the first time.
The conglomerates run a range of businesses but property business is a major, and most lucrative business in their portfolio.
This article appeared in the South China Morning Post print edition as: Real estate giants toast debut listing in Fortune 500