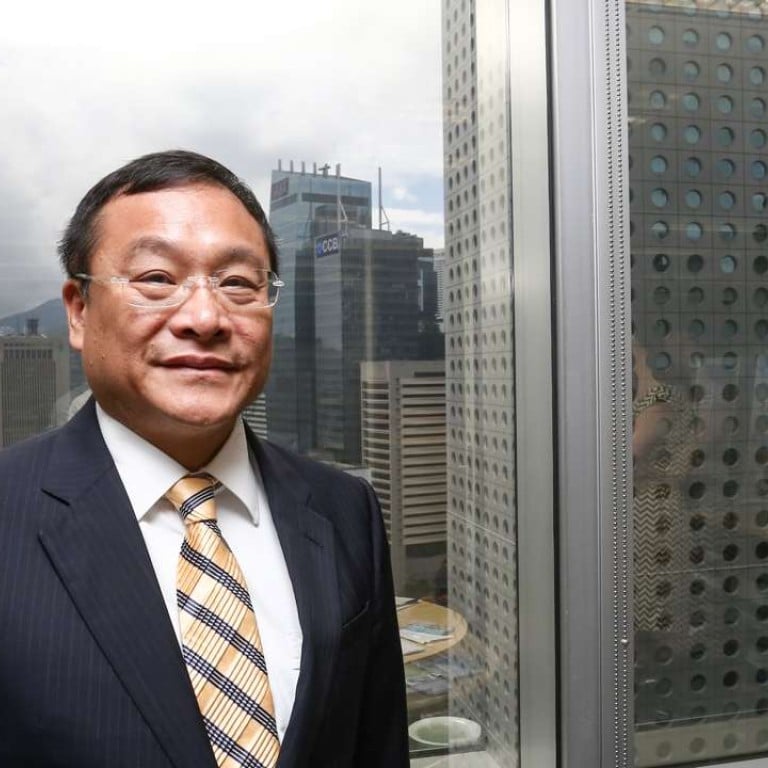 HK office investment market boosted by mainland firms buying office buildings as HQs
Savills' Raymond Lee says total investment turnover for commercial properties over HK$100m falls 59 per cent in the first half to HK$5.78b
Sportscar lover Raymond Lee Wai-man, the chief executive of global property consultant Savills Greater China, has brokered more than HK$14 billion in property deals involving some of Hong Kong's most important office buildings in the past eight months, leaving his rivals in the dust.
Now the owner of a Ferrari 458 Italia, Lee runs a high-powered investment team with more than 30 staff which accounted for 67 per cent of the total transaction value for deals worth HK$100 million or more since January, according to an internal Savills assessment, up from 58 per cent for the whole of 2015 . He used to own an F355, the 360 and a model 599.
"It showed our competitors were underperforming as deal volume halved amid the government efforts to curb investment demand," he said.
Total investment turnover for commercial properties over HK$100 million fell 59 per cent in the first half to HK$5.78 billion from a year ago, said Savills.
Savills (Hong Kong)'s market share increased mainly because of two mega deals Lee had a hand in.
One was last month's HK$4.5 billion sale of East Tower in the One HarbourGate project – a waterfront grade-A office development in Hung Hom — to Cheung Kei Group, which is owned by Shenzhen tycoon Chen Hongtian. The other was the HK$3.75 billion sale of of NWS Kwai Chung Logistics Centre to China Resources Enterprise in Kwai Chung in June.
His efforts in setting up a team targeting demand from mainland enterprises seeking headquarters in Hong Kong is paying off.
"It is time to harvest two years of hard work. Our team managed to locate four or five potential mainland state-owned and private enterprises who planned to look for entire office blocks as their headquarters," he said.
Within the team, a core group of four led by the 55-year-old Lee – who also the heads the mainland investment department – worked across the border to tap the growing demand of mainland firms for office space in Hong Kong.
In November last year, Lee helped China Life Insurance (Overseas), a wholly owned subsidiary of the mainland's largest financial insurer, China Life Insurance (Group), buy the West Tower of One HarbourGate for HK$5.85 billion.
The 15-storey building will provide 357,000 square feet of gross floor area and the 36,000 sq ft retail podium, known as West Retail Villa.
In spite of a slump in the property investment market, he said the firm had already achieved its sales target for this year.
"We have no lay-off plans but will cut the firm's expenses by 5 to 10 per cent to weather the dwindling transactions due to economic uncertainties in mainland China and Hong Kong," said Lee, who lives in a 5,000 sq ft house in Kau To Shan, Sha Tin, a traditional luxury residential address in Kowloon which is now worth double what he paid for it.
"We will cut advertisement expenses. By using digital, we are now distributing marketing materials through email, blogs and Wechat to save postage costs," he said.
This article appeared in the South China Morning Post print edition as: Ferrari fan who leaves rival brokers in the dust