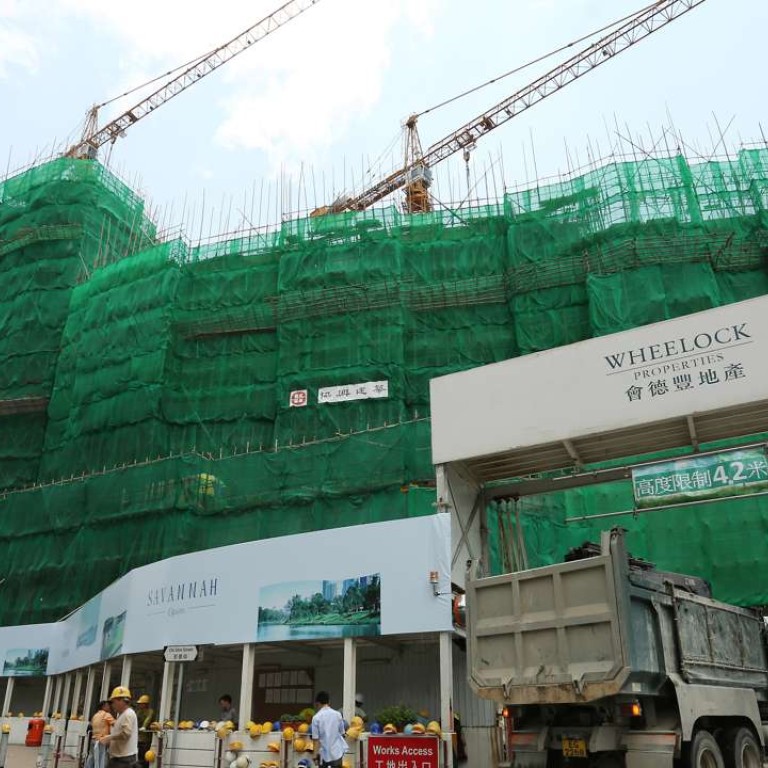 Wheelock interim net profit drops 29pc, but is still ahead of expectation
Contributions from subsidiary Wharf Holdings help stem the decline
Wheelock and Company, the Hong Kong-based property and logistics conglomerate, has reported a 29 per cent fall in net profit to HK$5.66 billion, which was still ahead of expectations.
The company said the performance was helped, especially, by increased contributions from its mall operator subsidiary Wharf Holdings.
Excluding investment property revaluation gains and exceptional items, core profit was HK$5.12 billion compared with HK$6.32 billion last time. Revenue fell 5 per cent to HK$27.19 billion compared with HK$28.6 billion in the first half of 2015.
Analysts at Bocom International, including Alfred Lau, had forecast a 50 per cent fall and has recommended the stock as a 'Sell'.
"We reiterate our bearish view on HK property and maintain our underperform rating on the sector," Lau wrote in a research note prior to the results being announced.
According to its statement, in the first half of the year Wheelock achieved HK$5.8 billion in contracted sales of which residential developments Savannah, One Homantin and Mount Nicholson were the main contributors.
Attributable core profit to Wheelock from Wharf increased by 20 per cent to HK$3.6 billion.
Wharf, which is 58 per cent owned by Wheelock, is the group's principal investment and a major property developer in mainland China and Hong Kong.
On August 10, Wharf reported that its underlying profit, excluding fair value and exchange factors, rose 14 per cent to HK$5.97 billion, while revenue grew 12 per cent to HK$20.02 billion for the six months.
In July Wheelock and Co sold East Tower at One HarbourGate, a waterfront grade-A office development in Hung Hom to Cheung Kei Group for HK$4.5 billion.
Last year, China Life Insurance agreed to buy the West Tower at One HarbourGate with retail space in for HK$5.85 billion.
Wheelock's share price in Hong Kong closed at HK$43.3 on Monday. The shares have risen 32.6 per cent since the beginning of this year.
This article appeared in the South China Morning Post print edition as: Wheelock interim net still ahead of forecasts