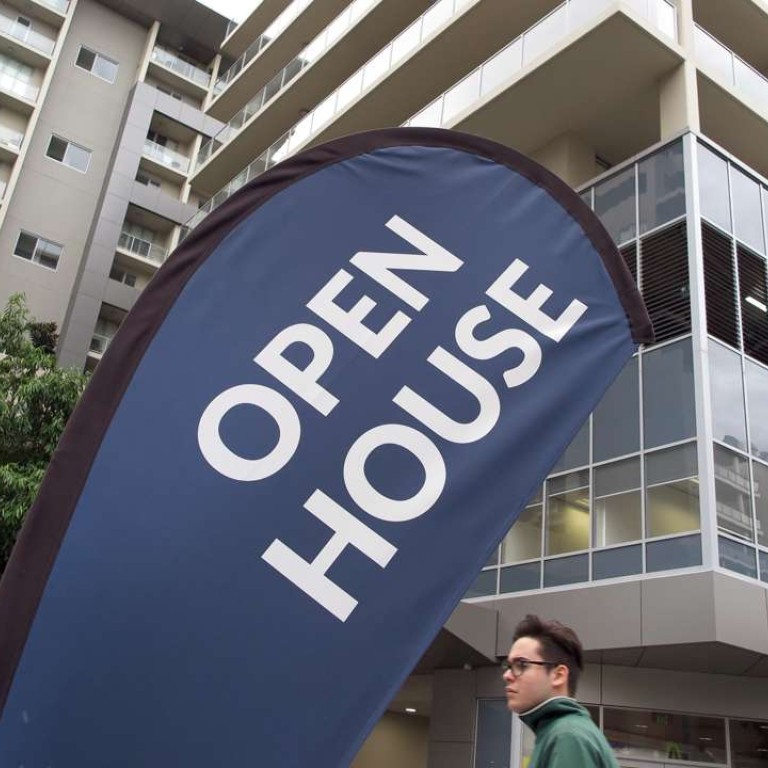 Immigration levels ensure long term growth for Australia's property market
Why Australia remains one of the world's most attractive markets for commercial real estate
It may be small by global standards, but Australia's population is growing strongly, thanks to healthy immigration levels.
As of the end of June last year, just over 28 per cent of Australia's resident population had been born overseas. Over the two years to the end of June, the population grew by nearly 381,000 as a result of net immigration.
And that is in the context of a population that is currently about 23.9 million and that has been expanding at an annual rate of about 1.4 per cent. All the newcomers need to be housed. And they will shop.
In addition, Australians need somewhere to work. Given that the Australian services sector accounts for about 58 per cent of the economy, and manufacturing just 7 per cent, their workplace is more likely to be an office than a factory.
Australia's long history of attracting and assimilating migrants contributes to a virtuous circle. New migrants make a positive contribution to an economy that has been growing by a little over 3 per cent and where inflation is around 1 per cent. The local unemployment rate currently sits at 5.8 per cent.
These numbers look good in comparison with most other developed countries, many of which are battling economic stagnation, high unemployment and/or deflation (i.e., falling consumer prices).
And an economy that is performing well is likely to attract more migrants.
On top of solid economic fundamentals, Australia has an attractive business environment. Late last year, the World Economic Forum's Global Competitiveness Report assessed Australia as being the 21st most competitive economy globally .
By that ranking, Australia came in behind Malaysia (just), New Zealand, Taiwan, Hong Kong, Japan and Singapore. However, it was ahead of all other countries in the Asia-Pacific region.
Australia's ranking was held back by the Global Competitiveness Report's assessment of how efficient the labour and goods markets are. However, in terms of health, primary education, tertiary education and financial market development, Australia is ranked in the top 10 of the 140 countries that were assessed.
Also, it is important to remember that doing business is not quite the same as investing in commercial real estate. And Australia rates even better on that score.
In the latest (2016) Global Real Estate Transparency Index published by consultants JLL, Australia and New Zealand have maintained their positions as leaders in the Asia-Pacific region in terms of transparency – and are assessed as being "Highly Transparent". Globally, Australia ranks in equal second place for transparency in its real estate markets, alongside the UK, the US and Canada.
High transparency means that the market is trusted by the participants. Australia's political system is stable. Laws and regulations are clear and are consistently enforced.
At TH Real Estate, we see Australia as an absolutely central part of our overall strategy for the Asia-Pacific. Over the last two years or so, we have expanded our team locally, and have made a number of high-profile acquisitions .
Offices account for about 60 per cent of our commercial real estate portfolio in Australia, while retail property accounts for the remainder. We have interests in prime office blocks in the central business districts (CBDs) of Sydney, Melbourne and North Sydney. Our North Sydney property includes the Greenwood Plaza shopping centre, which can be accessed directly from the railway station.
Elsewhere, we own a 75 per cent stake in the Mt Ommaney Shopping Centre in Brisbane. The 184 stores include Coles, Woolworths, Aldi, Big W, K-Mart, Target and JB HiFi – all of which are household names in Australia.
One of the factors that sets Australia apart from other countries is the number and scale of commercial real estate companies, as well as the institutional investors which form the country's retirement savings (superannuation) system – the fifth largest globally in terms of its Assets Under Management. The implication is that there are many world-class organisations who see opportunity in the Australian market, and with whom we can partner.
In Australia, for instance, we have partnered with leading real estate group Mirvac. We have a first right to acquire 50 per cent of co-investment opportunities in prime grade office assets in Sydney and Melbourne that Mirvac buys or develops. Vicinity Centres, a specialist retail operator, is our partner in the Mt Ommaney Shopping Centre.
With uncertainty and volatility affecting many markets throughout the globe, Australia is one of the few markets where stability is still relatively assured. And, while people continue to move to Australia, it is a reasonable bet that commercial real estate will keep its appeal.
Nick Evans is head of Australia at TH Real Estate in Sydney