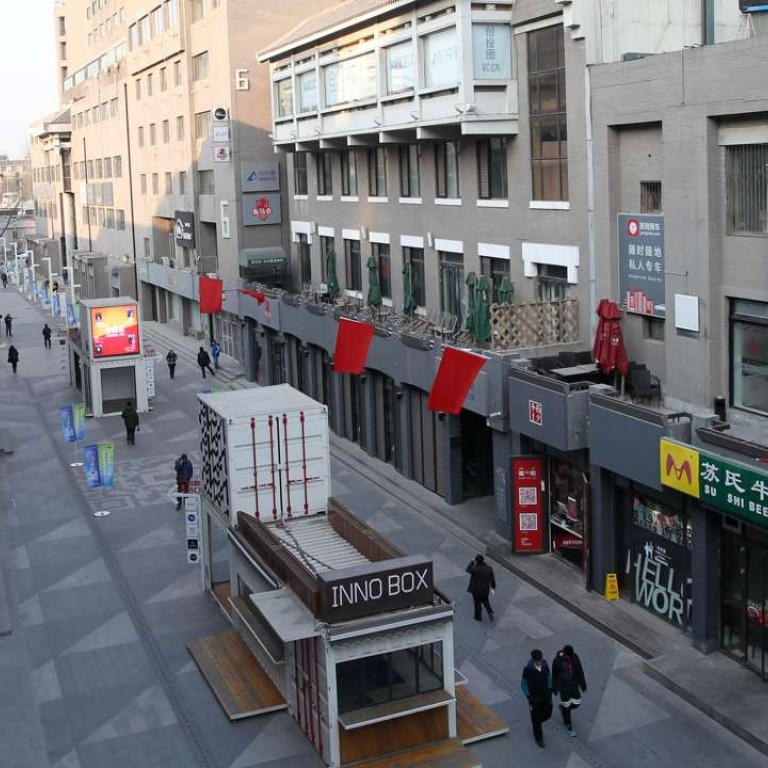 In Beijing, technology firms one of the office market's driving forces
On the outskirts of Beijing between the northeastern fourth and fifth ring roads, avant-garde high-rises compete for the shiniest logo featuring the latest technology firms adorning their steel and glass towers.
At dusk every day, deliverymen dressed in bright red or yellow coats arrive, their arms brimming with food to feed the programmers on overtime. Shuttle buses ferry throngs of employees to distant homes or metro stations.
Wangjing Science and Technology Park, a major technology and business hub that is home to companies such as Alibaba Group, Motorola, Nokia Corp and Uber Technologies, along with start-ups like Meituan, Qihoo 360 and Momo, is a showcase for how the booming technology, media and telecommunications (TMT) sector in the city has spilled out from the traditional Zhongguancun – China's Silicon Valley – area to other submarkets in the capital.
"The building is brand new but the facilities have not caught up," said Han Xiaopeng, a worker with ifeng.com, one of the largest news portals in China. "When you're on the night shift, it's really difficult to grab a bottle of drink, or a pack of cigarettes. The nearest subway station has not yet opened, so our company has to ferry us in on shuttle buses."
Two years ago, ifeng moved to the park from a building near the north fourth ring road. The company had grown so fast that its then office space could no longer accommodate them. In Wangjing, the firm now houses its 1,000-strong workforce across 16 floors in Sinolight Plaza with its spacious canteens, coffee areas and gyms.
Demand from companies like ifeng is driving up the office market in Beijing. The TMT sector's need for premium offices contributed to 35 per cent of total new demand in the past three years, a ratio far exceeding other cities, according to recent report by CBRE. And like Silicon Valley in the United States, that demand is pushing new companies to take note of non-traditional commercial space, making several submarkets, far from the usual city centres, prosperous.
"The bay areas are being populated by start-ups, while Beijing houses both start-ups and established companies. Bay areas are more much driven by TMT companies – contributing 52 per cent of new demand, while demand in Beijing is more balanced. TMT accounted for 38 per cent of new demand last year," said Tin Sun, head of CBRE Research.
A survey of CBRE's TMT clients, mostly large-scale, showed they are much less willing to pay a premium for prestige offices in central business areas. Compared to clients such as finance and professional service firms, technology firms are more concerned about accessibility to public transport, building quality, space and interior design when deciding where to set up their bases.
"Tech firms are more willing to make investments in improvements to workspaces; for example, they are usually among the first to adopt green building standards," said Christina Liu, an executive director with CBRE Northern China.
Despite the strong demand for large, high-quality offices, rent level in these non-core business centres are unlikely to rise drastically, at least for now, according to Sun. This is because abundant supply means that when rent does rise potential occupiers can easily find alternatives in other non-core areas.
However, back in Wangjing, Han is feeling the pain that a concentration of tech firms can bring.
Prices for a new apartment – outside the fifth ring road – have climbed to more than 100,000 yuan per square metre, and finding a home is difficult even though he is willing to pay high rent. But that is Beijing, where there is always a little pain to go with the pleasure.