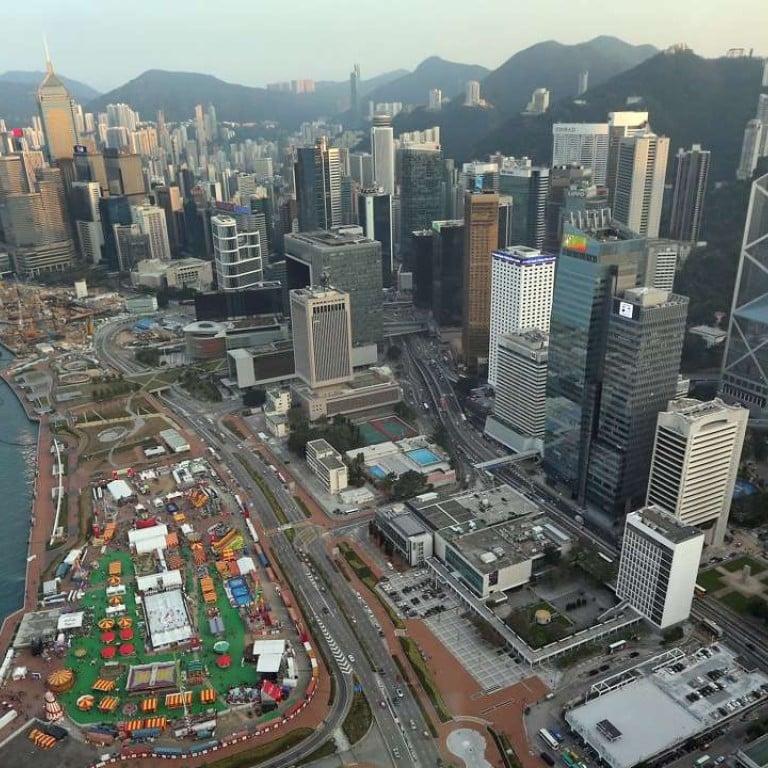 Opinion
Concrete Analysis
by Rhodri James
Concrete Analysis
by Rhodri James
Playing field far from level in Hong Kong office market
Lack of available space, high costs and qualitative factors are prompting tenants to look outside of the Island region
Headline writers have been kept busy through the year reflecting a slowdown across property markets, as residential prices have dropped and demand for commercial space has become sluggish, leading to more abundant vacant space. While this may be true in certain sectors, the situation in the office market is somewhat more complex.
Undoubtedly, demand has slipped, reflected in net take-up for Grade A offices of less than 250,000 sq ft this year up to the end of July, compared to a long-term average of almost 2 million sq ft. However, net take-up is a measure of the change in occupied space and companies need available space in order to expand. Vacancy rates may have risen to almost 5 per cent across the market but remain sub 2 per cent for the most part on Hong Kong Island. Currently on Hong Kong Island there are only 10 whole floors (>10,000 sq ft) available to lease across just eight buildings. Simply put, there is not enough available space.
Over 10 million sq ft of Grade A office space on Hong Kong Island has a lease expiry due in 2017. Of this, almost 30 per cent is located in Central alone. Given that Central currently "enjoys" (from a landlord perspective) a vacancy rate of just 1.6 per cent, occupier options would appear to be limited. Lease renewals on landlords terms will be the outcome for many. Moreover many of the buildings which these tenants occupy are in excess of 20 years old, offering technical specifications that struggle to keep pace with modern demands. The playing field seems far from level for Central occupiers.
New supply is scheduled to appear on the market from next year but this is largely to be found in Kowloon East. Only two relevant projects will be completed on Hong Kong Island – the Henderson project at 18 King Wah Road in North Point during the second quarter and Hysan's Sunning Plaza re-development scheduled for the fourth quarter. In light of the acute shortage of space on the Island and a substantial increase in supply elsewhere, it is worth deliberating on what occupiers really want.
At its heart, an office must accommodate and promote its tenants' business activity. As the way we work changes, tenants are looking for a space that flexes with their needs and gives them a competitive advantage. Finance, of course, is a key component of any locational decision for an occupier, but occupiers have many different price points and it would be wrong to think that all decisions are made with cost as the primary concern.
Undoubtedly, many tenants are looking to make savings from space in less traditional areas. Herein lies a key trend that has established a foothold in Hong Kong – decentralisation – and which will become more apparent over the coming years. However, while this may be interpreted by some as relocating back-offices to non-core areas, it is gradually proving to be a more substantial phenomenon. Companies now see the benefits of shifting the bulk of their operations to alterative areas, not just in Kowloon but also on Hong Kong Island, reducing their footprint in Central. Indeed, an efficient transport network, short commuting time and steep discount on Central rents encourage such an approach. Further infrastructure improvements are likely to lead to a greater shift in focus along the Eastern corridor. The aforementioned North Point property will benefit from the Central–Wan Chai bypass with a dramatically reduced journey time to the core CBD. For many multinational companies, it is becoming more difficult to justify paying current rental levels when the occupational cost could be halved just 10-15 minutes away, and in a superior building.
Aside from location and cost, qualitative factors are becoming more important in the ongoing war for talent. Employees with the best skills and experience have higher expectations of their workplace and can afford to factor this into their job choices. Hence, a company's office becomes a key component in its ability to attract and retain talent.
We see many corporates adopting alternative workplace strategies to imprint the company culture on its office space. Built around a framework that integrates a real estate perspective with an understanding of people and culture, a workplace can be transformed and optimised to facilitate high performance work, to focus on value creation and to retain and motivate talent. In addition, it reduces occupational costs and offers the required flexibility to allow companies to respond to changing market dynamics.
Flexibility and adaptability are critical in Hong Kong given its position as one of the most volatile rental markets among major global cities. With its trading background, it is perhaps no surprise that the territory is so exposed to global events. Rental movements in the office market often track stock market performance and the impact is exacerbated by trading volumes feeding office demand from financial brokerage firms. This demand is notoriously fickle and changes rapidly, creating vertiginous peaks and deep troughs. The ability of companies to respond to changing circumstances is ever more important as competition heats up in the global marketplace.
Real estate has traditionally been an obstacle to change, whether through rigid lease structures or the physical limitations of built space, but the sector is responding to shifting occupier preferences. Options are appearing that go beyond a simple choice between paying top rents for space in Central and moving to a decentralised location in Kowloon. Tenants seeking more cost effective space but for whom convenience, accessibility, image and quality are critical elements in their locational criteria may see their luck about to change.
Rhodri James is executive director for advisory and transaction services, office, at CBRE Hong Kong
This article appeared in the South China Morning Post print edition as: Playing field is far from level in HK office market