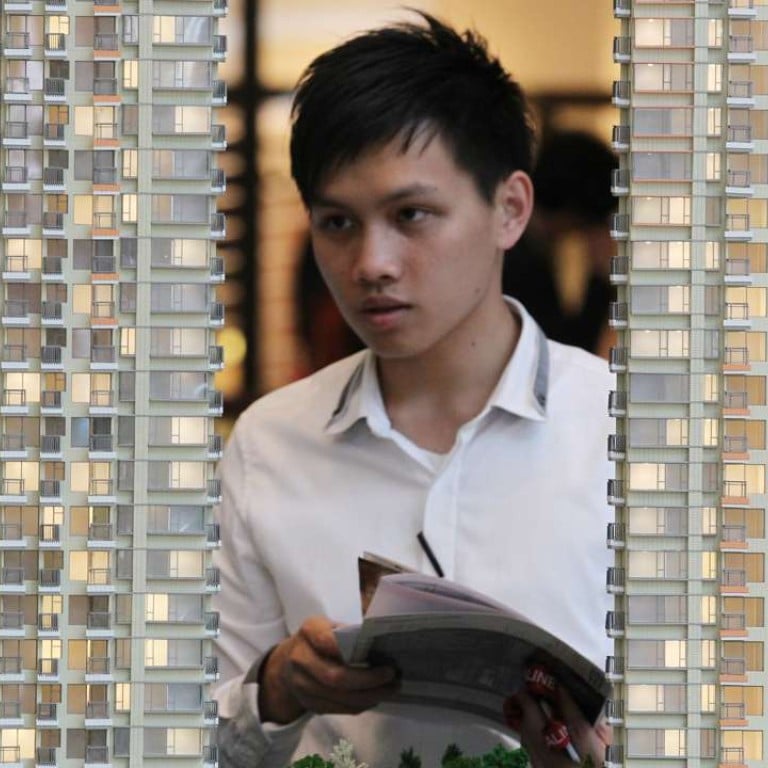 Hong Kong new flat sales predicted to top HK$150 billion this year
Total would be third highest since 1996
The recent frenetic home-buying activity could lift total transaction values of new flats this year to HK$150 billion, the third highest annual total since 1996, according to leading agent Midland Realty.
Since the start of the year to September 12, the firm has registered new property transactions worth HK$100.95 billion, which it attributes to aggressive marketing of projects by developers.
In the first nine months of 2015, total values were HK$124 billion in the primary residential market, it said.
"This year's transaction value will be larger as more new projects are due to be launched in the last quarter," said Buggle Lau, Midland Realty's chief analyst.
Several large-scale projects are expected to be ready for pre-sale in the coming months, including Cheung Kong Property's 2,410-unit development at Tsuen Wan West Station, and one by Sun Hung Kai Properties (SHKP) offering 3,400 units at Nam Cheong Station.
The ongoing strong response has meant developers have either been raising prices or cutting incentives on their remaining units.
SHKP said on Tuesday it had sold a 1,670-square-foot unit for HK$40.76 million, or HK$24,400 per square foot, the highest price achieved so far at its Grand Yoho development in Yuen Long.
"To meet the growing demand, we will release an additional 125 units for sale on Saturday," said Victor Lui, SHKP's deputy managing director.
That latest batch will increase the total number of units available for sale at the site to 260. After factoring in a maximum 18.25 per cent discount, average prices for the latest batch of 125 units are being reduced to HK$15,076 per sq ft from HK$18,441 per sq ft. But Lui said prices have been marked up by 2-3 per cent from the previous launch.
SHKP should rake in HK$1.4 billion if all of the 260 units are sold.
Cheung Kong Property said discounts on its Viva development in Hung Hom are being cut from 5 to 2 per cent from September 19.
However, some default cases have been recorded at luxury residential projects in Ho Man Tin as a result of hasty buying decisions.
On Tuesday, one buyer who had committed HK$9.39 million for a 519 sq ft unit at Mantin Heights, being built by Kerry Properties, pulled out.
The buyer will forfeit the 5 per cent initial deposit of about HK$470,000, according to the rules after refusing to complete the deal.
Another buyer, who had agreed to buy a 749 sq ft flat at One Homantin but did not complete the transaction, lost the 5 per cent initial deposit, or HK$ 700,000.
This article appeared in the South China Morning Post print edition as: New flat sales in HK to see sharp surge this year